Before becoming a mother, I was advised to enjoy my "me-time" because after you have kids, it's non-existent. I won't argue with that; babies and kids certainly take over your life. But that doesn't mean you can't carve out moments for yourself—and it's incredibly important to do this.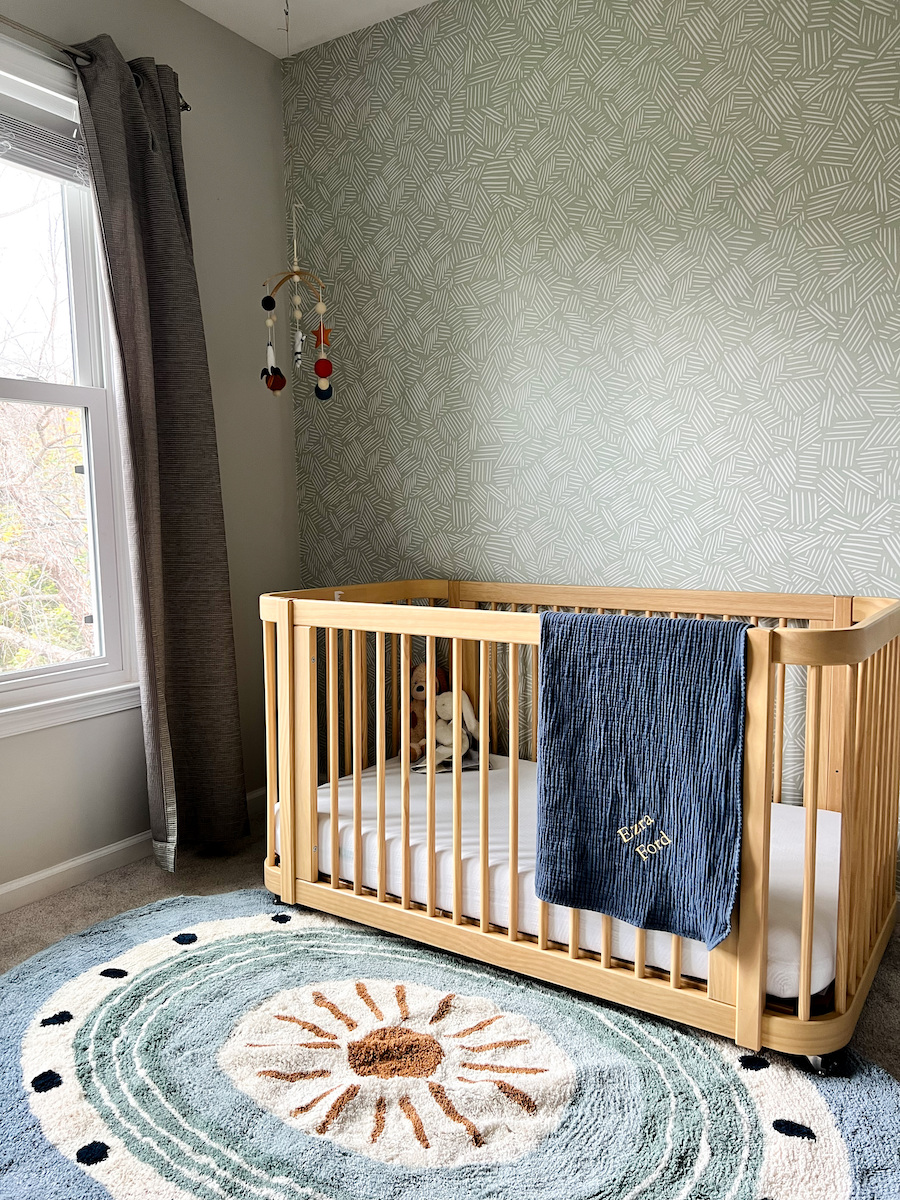 editor-favorite crib brand Nestig just released gorgeous new wallpapers that will easily transform any space 😍
We all need and deserve time to ourselves, and this is never more obvious than during the busy holiday season. Even though it's hard to come by, just a few minutes with a hot cup of CBD tea, a five-minute yoga flow, or an evening of reality TV can do wonders for your mindset.
If you're looking for ways to unwind and find that time to yourself, we've got you covered. The Everymom editors are sharing their favorite ways to enjoy moments alone, no matter how hectic and busy your day is.
1. Hot tea, CBD, and a good book before bed
With a 1-year-old and a 3-year-old, time to myself is basically non-existent. Of course, there's nothing I love more than being a mom, but I'm tired. And yet, I still find it particularly hard to unwind and fall asleep myself after the kids go to bed … especially during the holiday season when I have a million to-do's running through my head at all times.
That's why I love Equilibria's Daily Drops. I put them in my favorite tea and snuggle up with my Kindle for about 30 minutes each night to help my mind and body feel calm and drift off to sleep. And if I wake up in the middle of the night (or, more likely, am woken up by a tiny someone in my household), I keep this bottle on my bedside table and take another dropper to put myself back to sleep. I wish I could give the gift of a good night's sleep to every mom I know this year—you deserve it, mamas.
2. A morning workout before my toddler wakes up
I've found that the only time I truly have to myself is before my toddler wakes up. Thankfully, she isn't a super-early riser, so I use the time before she's up to get my workout done. I know that if I leave it for later, other to-do items get in the way and by the evening I have no willpower left. An early-morning workout (even if it's just 20 minutes) gives me so much more energy throughout the day and gives me a more positive disposition.
3. Enjoying coffee in a quiet house
Enjoying my coffee (with the Christmas tree on) as my husband takes my son to school  has been amazing. In the evenings and weekends, my days are full and often loud as my toddler is high energy most of the time. Those 20 minutes in the morning in a quiet house by myself with a hot cup of coffee really helps me relax during all of the craziness that is the world and the holidays right now.
4. A relaxing bath and a good book 
Baths have always been my go-to when stressed. I love lighting a candle, soaking in the tub with a good book, and a new bath product. For the holidays, I definitely lean into the typical Christmas scents to help me actually enjoy the magic of the holiday instead of stressing over the endless lists of gifts to get and recipes to make.
5. Crafting and reality shows
I'm one of those fidgety people who always needs to keep my hands busy. When I was in college, I would doodle pages upon pages while listening to lectures. Even now, I'm most energized by creating something with my hands, whether it's sewing, painting, or simply wrapping gifts. But to make me-time truly fun and stress-free, I put a reality show on in the background (any other Bachelorette fans out there?) and keep a bowlful of salty snacks nearby. 
6.
Lunchtime yoga
My husband and I have settled into a rhythm over these past several months: I take the morning kid shift, and he takes over for an hour or so at lunch. During this time, I am trying to resist the temptation to collapse into an exhausted heap on my bed and instead build in some self-care and movement. I love making up my own yoga flow or tuning into a quick Yoga With Adrienne session. 
7. Solo small business shopping 

My 8-year-old loves to decorate our house in holiday decor as much as I do, and we've taken many trips together to our favorite big store: Target. But a leisurely browsing trip to some of my favorite local boutiques and antique stores (especially when they're all decked out for the holidays) puts me in the spirit. I love the treasure hunt of finding a perfect antique book to round out some holiday shelf styling or coming across a unique gift perfect for the hard-to-shop-for-person on my list.
The Counting House
I recently bought this mug as a little holiday treat for myself!

This post was in partnership with Equilibria but all of the opinions within are those of The Everymom editorial board.