During this pandemic, I have found myself craving comfort-watching to prevent my anxiety from going into overdrive. Back in the day, reality TV for me meant a dose of The Real Housewives or if we're really going back in the day, Real World. Those are not shows to help reduce anxiety, though, unless it's to realize I may have some things under better control than I realize.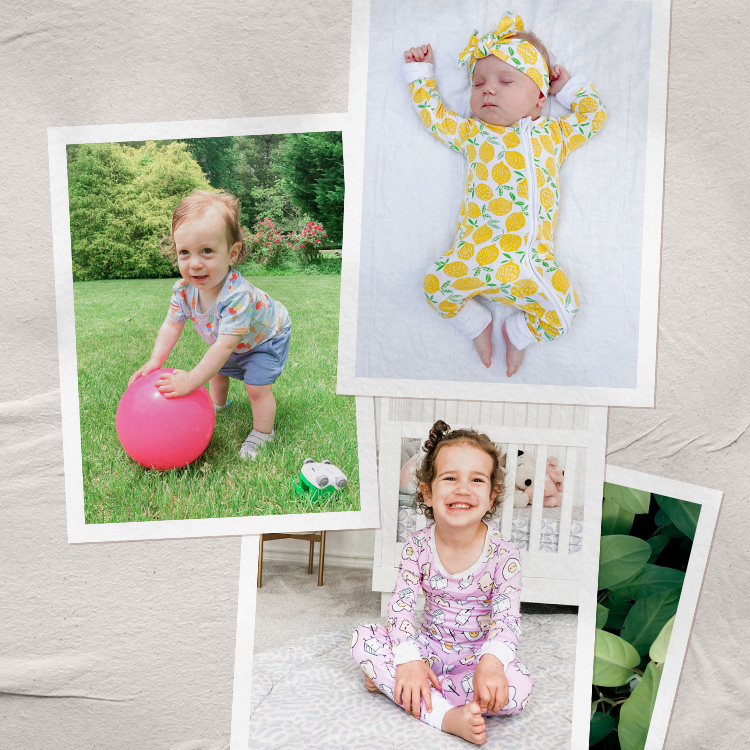 it's more than just their cute PJs... get ready to add to cart! 😍
These days, though, I have become a much bigger fan of reality competition shows. Maybe due to my extremely competitive nature and my absolute belief that I would kill it on any of these shows. This belief is not based in reality, but the shows make anything feel possible.
You might be thinking: competition shows aren't always the best for setting a good example for our youth. However, this year, I took a deep dive into the world of competitive reality and found that there are some great options that encourage learning and growing, while also keeping things PG and family-friendly. And none of them are technically kids shows, so win-win! Here are my favorites that are always in my queue:
1. The Great British Baking Show
Where to watch: Netflix
If you haven't already given in and started this show, what are you waiting for? It's the most wholesome reality show in the history of reality shows, every contestant is actually rooting for everyone else, and the baked goods leave you itching to bust out your best brownie recipe. Fun for everyone!
2. Floor Is Lava
Where to watch: Netflix
I was skeptical at first mostly because I was like, "Yeah, this game was pretty boring growing up, so what?" But this is not your mama's Floor is Lava. There's an actual obstacle course (as opposed to our living room before we bought furniture), and it's all about teamwork. In case you've been tired of reminding your kids that they need to work together, this exciting and flashy game will remind them that they're not in it alone!
3. American Ninja Warrior
Where to watch: Peacock or Hulu
This is one of my favorites to watch with family. My nephews introduced me to the show, and it quickly became a regular. You hear amazing stories about people all over the country, and the show helps you look at fitness in a different way. This year is especially exciting as there is a team of moms. Fun bonus: you can set up your own obstacle courses in your house and see who is the best ninja warrior of them all!
4. Nailed It
Where to watch: Netflix
In a world in which I find myself making Pinterest fail after fail, it's nice to know I'm not the only one. Nailed It takes regular people like myself who have a mystifying level of confidence (I'd love to know the secret!) and gives them baking challenges that even professionals would fail. Sometimes the best part is seeing the final product next to the original, and sometimes it's comedian Nicole Byer's amazing wit.
5. Sing On
Where to watch: Netflix
So, I have a weakness for reality shows hosted by comedians. Tituss Burgess is no exception to this rule. A show that has a favorite comic, as well as singing pop songs at the top of your lungs? Where do I sign up? For 30 minutes, you and your family can de-stress by giving it all you've got and drowning out the singers that are actually onstage. Or you can listen to them. Whatever works for you.