Whenever I'm feeling down, watching a rom-com is a proven pick-me-up. With all that is happening in the world, sometimes I find my go-to shows on Netflix are not what I want or need at the moment. Instead of a drama or crime show, I favor a lighthearted, goofy, and romantic comedy; ones that are interesting enough to entertain me for a few hours but not heavy enough to make me depressed.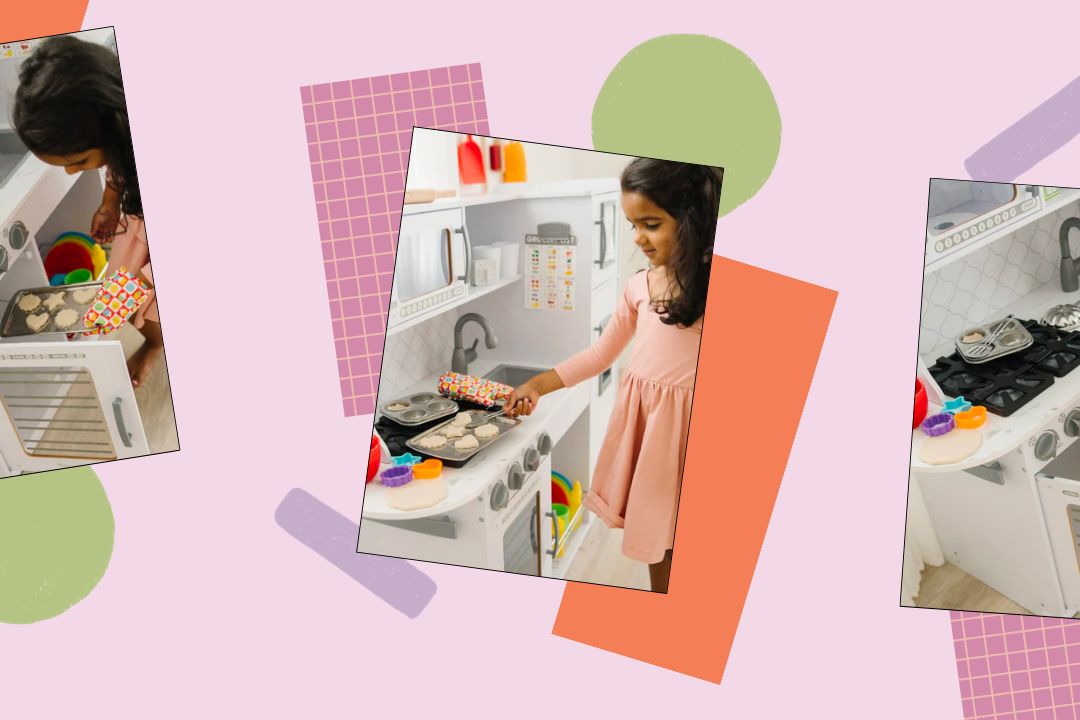 Now, I have nothing against the newer rom-coms (like editor-fave To All the Boys I've Loved Before), but I tend to choose the classics I watched with my mom on movie nights while we ate some popcorn and snuggled up on the couch (in compiling this list, I also wonder whether my mom had a thing for Matthew McConaughey or Gerard Butler?) Regardless, the comfort of snacking with a good movie that brings nothing but laughs is enough to get me out of any funk. Check out five of my go-tos below.
1. The Wedding Planner
Where to Watch: Netflix and Hulu
Such a classic. In this film, Jennifer Lopez plays Mary Fiore AKA the epitome of the strong, independent woman I craved to be when I grew up. Mary's hilarious father—who pushes Italian men her way in the hopes that she'll marry one—just made me cringe when I thought of my own dad's heavy accent and push for me to date an Italian guy. 
2. How to Lose a Guy in 10 Days
Where to Watch: Amazon Prime Video and YouTube
Something about a woman with a strong career who falls hopelessly in love just cheers me up. I love the happily ever after in this movie and the hilarious antics that magazine writer and "How to Girl" Andie Anderson (played by Kate Hudson) gets into while trying to drive advertising executive Benjamin Barry (played by Matthew McConaughey) to dump her. 
3. The Bounty Hunter
Where to Watch: Netflix and Amazon Prime Video
OK, in my opinion, this movie did not get the hype it deserved. Gerard Butler and Jennifer Aniston are a hilarious duo playing a down-on-his-luck bounty hunter and his bail-jumping ex-wife, respectively. It made me nearly pee my pants in one scene and weep with happy tears in the next. Highly recommend giving this one a watch. 
4. The Ugly Truth
Where to Watch: Netflix and Amazon Prime Video
Another, Gerard Butler rom-com—but this one co-stars Grey's Anatomy actress Katherine Heigl—that is just perfection. It follows a single, TV producer (Heigl) who is paired with a boisterous celeb (Butler) to create a new segment on her morning show. I've seen this movie dozens of times and still laugh so much during what I consider to be some of the best scenes I've watched in any film. 
5. The Proposal
Where to Watch: iTunes, Amazon Prime Video and YouTube
OK, I love Sandra Bullock—so this movie did not disappoint. If you missed out on this hit when it first came out back in 2009, I definitely recommend a watch, especially if you need a pick-me-up. The film is about a high-powered book editor named Margaret (Bullock) who pretends to be engaged to her assistant (played by Ryan Reynolds) to avoid getting deported back to her native Canada.