"Can I watch a show?" Suddenly, this is the first thing my toddler asks when he wakes up and the last thing he says before I tell him it's bedtime. Thankfully, it's warmed up where I live, so we spend a lot of time outdoors during the day to stay busy right now. This makes me feel just a little less guilty than usual when I use the good ol' screen for some much-needed me-time, work time, or just a few seconds of peace and quiet.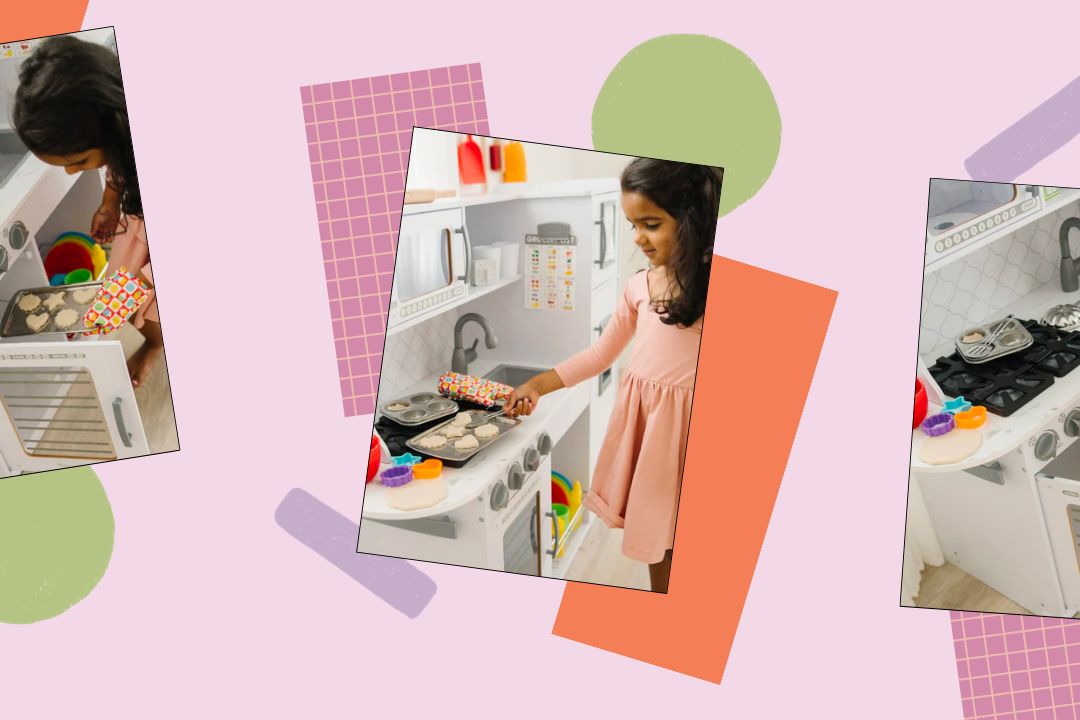 Peace and quiet are the keywords, here. Just when the incessant requests for more snacks subside, no one wants to sit down for a show that elicits the same visceral response as nails on a chalkboard.
So, we've rounded up eight kids TV shows our editors actually enjoy watching too.
1. Sofia the First
Where to Watch: Netflix, YouTube TV, Sling TV
Sofia is an ordinary "commoner" until her mom marries a king, and she becomes a princess. She soon finds that being a princess isn't necessarily all it's made out to be. Sounds a bit like another one of our favorite commoner-turned-princess, hmm?
2. Elena of Avalor
Where to Watch: Disney+, Disney Now, Hulu, YouTube TV, Sling TV
After defeating an evil sorceress who tried to steal the magical kingdom of Avalor and took her parents from her, Latina Princess Elena of Avalor is ready to take the throne. Her adventures teach her about the skills and traits that make a good leader. Here's to teaching our girls (and boys) those leadership skills while they're young.
3. Wild Kratts
Where to Watch: PBS Kids, YouTube TV, Amazon Prime
Animated versions of brothers Chris and Martin Kratt go on adventures where they encounter wild animals around the globe. The show combines age-appropriate science education with adventurous and mysterious journeys following the Kratt brothers.
4. Molly of Denali
Where to Watch: PBS Kids, YouTube TV, Amazon Prime
Alaska native Molly Mabray is a 10-year-old girl who helps her parents run various businesses in the fictional village of Qyah, Alaska. The show follows the adventures of Molly, her family, her dog Suki, and her friends Tooey and Trini.
5. Mira the Royal Detective
Where to Watch: Disney Now, YouTube TV, Sling TV
For all the detective types out there, Mira is a brave and resourceful commoner who is appointed as a royal detective in India after she solves a mystery that saves the kingdom's prince. The show follows her mystery-solving adventures with her friends.
6. The Magic School Bus Rides Again
Where to Watch: Netflix
If you have as fond of memories as I do of watching The Magic School Bus, you don't want to miss this one. Ms. Frizzle's younger sister takes her students on magical science adventures spanning locations and time periods in their magic school bus that's gotten a high-tech upgrade. Bonus: you can find the original '90s Magic School Bus on Netflix too.
7. Arthur
Where to Watch: PBS Kids, YouTube TV, Amazon Prime
More good news for the '80s and '90s kids, our favorite aardvark (he's an aardvark, right?) is still around. Arthur and his besties Francine, Buster, Brain, Muffy, and Sue Ellen help teach kids how to navigate through childhood challenges like homework, teachers, and bullies.
8. Curious George
Where to Watch: PBS Kids, Hulu
With themes around learning, forgiveness, and curiosity, the show follows lovable Curious George, a sweet monkey who is always running into trouble.