It's no secret that moms deserve to be appreciated. After all, we carry so much of the physical, mental, and emotional load. But sometimes, we leave dads out of the picture, especially first-time dads. We expect them to be experts in knowing how to parent alongside us and might forget they are also experiencing things for the first time.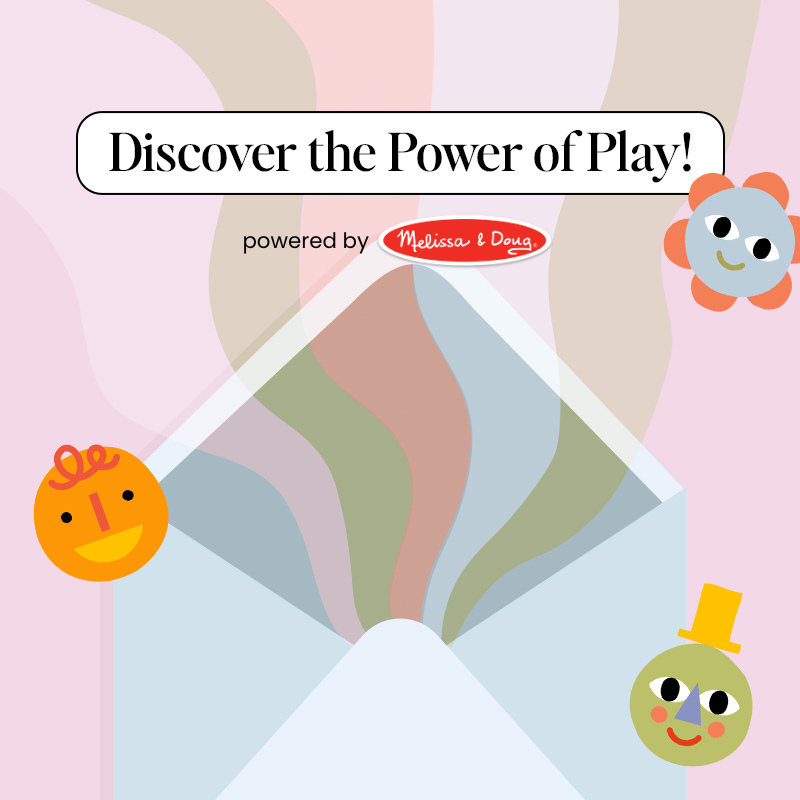 make the most out of every moment with your little one
This Father's Day, we can remember to slow down and celebrate first-time dads who choose to be in the picture. Maybe he doesn't always remember to put the toilet seat down. But he does make an effort to get up with the baby so you can sleep in. Maybe he doesn't put the lid back on the formula can, but he seems to have mastered the correct ratio of formula and water so your baby is fed. Whatever criticism we have for first-time dads, it's worth noting that, sometimes, they really do their best. If you're not sure about how to celebrate the first-time dad in your life this Father's Day, here are a few ideas.
1. Surprise Him With His Favorite Meal
Everyone has at least one meal that they could eat over and over. If you can easily name your partner's favorite meal without blinking an eye, try surprising him with it on Father's Day. It could be breakfast, lunch, dinner, or all of the above. The meal can be as simple as a BLT, but you know your guy best!
2. Buy Him Something He'd Never Buy Himself
Does your partner have one song he seems to keep on repeat? Consider grabbing it on vinyl. Does he fancy himself a home chef? Maybe one of the new Ooni pizza ovens is for him. Has he worn out his favorite sneakers? Grab a new pair he can break in. Like moms, his focus has probably been on the new member of his family and he'll appreciate a little attention on himself this Father's Day.
3. Help Him Live Out a Childhood Fantasy
Does the new dad in your life have childhood dreams you could help make come true? Hear me out: If dad is a NASCAR fanatic and can't get enough of Talladega Nights: The Ballad of Ricky Bobby, sign him up for a real NASCAR driving experience. Maybe have your little one gift him a toy car for him to unwrap that they can later play with together.
Maybe he always imagined playing catch with his child someday. Buy him a baseball mitt and kid-size mitt your new baby can grow into for a sweet and sentimental gift. Or maybe he dreams of family camping trips like he took when he was a kid. Whether he was a Boy Scout or simply loves the idea of "roughing it," gifting a baby backpack carrier is a great first step to getting the family out in nature together.
4. Spoil Him With a Spa Day
We know you may enjoy a spa day, but when's the last time dad joined you or thought about having a relaxing day at the spa? Contrary to popular belief, spa days aren't just for moms. If you think he'd be up for trying a pedicure, massage, or another spa treatment, Father's Day is an occasion to gift him some relaxation.
5. Write Down What He Means to You
I actually asked my partner if he'd like a handwritten note, and to my surprise, he said it would make him feel special. If your partner insists they don't want anything for Father's Day, write a poem or a letter that captures all of the special things you love about him. It can be as heartfelt or silly as you want.
6. Plan a Special Date for the Two of You
This may seem like another simple idea, but your partner may be missing the one-on-one time the two of you used to have. Adjusting to dividing your time, energy, and attention to a dependent person can be a lot!
Want to make the date night extra special? Leave little notes in your partner's car or around your home that contain special memories about moments in your relationship. From there, you can either blindfold him once he reaches the final note and lead him to a home-cooked meal or something he absolutely loves from DoorDash or Uber Eats, or you can usher him into the car for reservations at the restaurant you had your first date at. He'll enjoy the memories and special thought you put into setting aside time for the two of you.
7. Let Him Sleep
For first-time dads, being able to have peaceful moments is important for them too. Again, if dad has been waking up in the middle of the night to help you with the baby, it's OK to let him have some uninterrupted moments where he sleeps—whether it's sleeping in or enjoying a long couch nap.
---
First-time dads may feel as if they aren't doing enough of the "right" things, which can increase pressure they may already be feeling about being a parent. If you notice your partner or the first-time dad in your life is doing their best, it doesn't hurt to show them that you recognize their efforts. This might be easier said than done, but again, it doesn't take away from your role as a mom if you celebrate the person who is partnering and parenting with you.