It might feel like we just celebrated Mother's Day, but it's already time to start thinking about how to celebrate the dads and father figures in our lives for Father's Day this year. We love celebrating dads by getting them the perfect Father's Day gift, but sometimes thinking of fun, new activities to do as a family can be hard.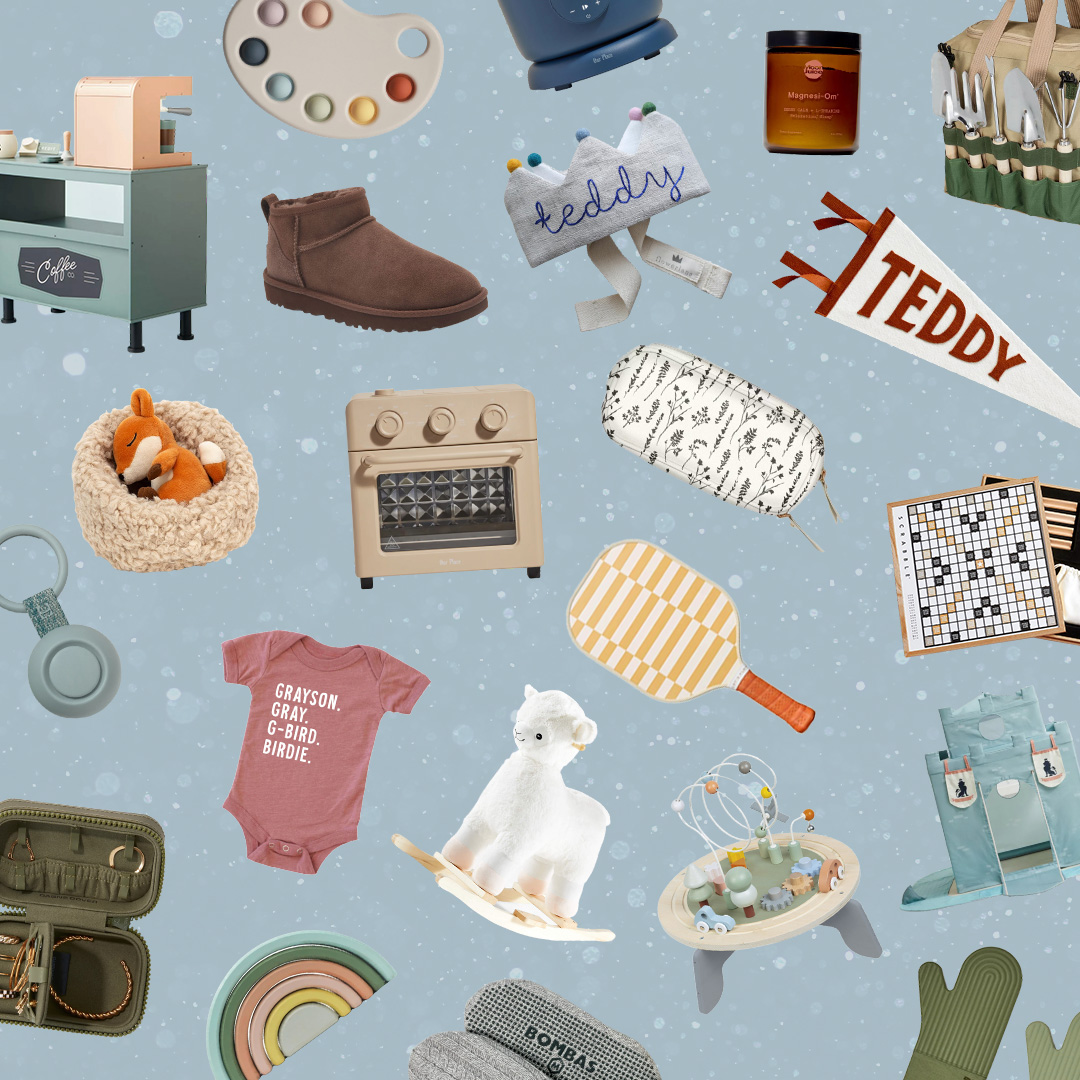 everything you need to ace holiday gifting this year 🎁
There's certainly nothing wrong with sticking to your usual festivities—brunch or a backyard barbecue, for example—but if you're looking to change it up this year, we have a few ideas for you. Read on for 20 family-friendly things to do this Father's Day that you haven't already thought of.
Activities To Do as a Family This Father's Day
1. Family Game Day / Tournament
There's nothing like a little family-friendly competition to celebrate dad on Father's Day. Whether you're spending the day with immediate family only or extended family too, you can set up a tournament-style challenge to crown one person or team as champion.
With summer weather here to stay, it's time to enjoy the outdoors and let the kids burn off some energy with a few of these family-friendly games to get the whole family involved in the fun. Consider fun games like corn hole, bocce ball, or Jenga!
2. Escape Room
For a Father's Day to remember, put your thinking caps on and head to your local escape room. Everyone will love trying to solve the riddles and seeing how quickly they can make their way out.
3. Fishing
If dad is the outdoorsy type, spend time with him doing one of his favorite activities, like fishing! We have no doubt he'll love showing the family how to have a successful day out on the water.
4. Go See Live Music
Father's Day conveniently lands in the summer months, meaning we can take advantage of the warm weather. Many local venues also host live music during the summer. Do a quick Facebook event search to find the perfect way to celebrate.
5. Put Together a Scavenger Hunt
Put dad to work in the most fun way possible by creating a scavenger hunt for him and the kiddos to tackle. Head to your local park or even the backyard and get creative with the things for them to find. You could even take it up a notch by hiding his Father's Day gift and leaving him clues to find it.
6. Backyard Water Park
The hot June days are the perfect time to set up a backyard water park for the whole family to have a day of fun in the sun—just don't forget to wear sun protective clothing and/or sunscreen. Purchase an ultra-fun splash pad for hours of entertainment!
7. Rent an Exotic Vehicle
Dads who are into cars will love this idea. There are companies like Turo, Enterprise, and local rental services that allow you to rent luxury vehicles for a certain number of hours or the whole day—usually, at a decent price. Surprise him with the car and head out on the road as a family for the day.
8. Go Mini Golfing
One of our favorite family-friendly activities that allows us to get outside together is mini golfing. Everyone will have fun working on their golf game and engaging in a friendly competition.
9. Baking Competition
Break off into a couple of teams and each bake one of dad's favorite treats. Create a scoring system to determine the 'winner' before indulging in the tasty treats together.
10. Make and Bury a Time Capsule
Just like we did back in school! Find an old crayon box or something similar and fill it with some items that represent this time in your lives. Be sure to write a few words to remember the day before burying it somewhere you can find in the future.
11. Family Art Project
For the creative types, a family art project is the perfect way to spend time together and even make a gift for dad in the process. Go to your local craft store and pick up a big white canvas for the whole family to contribute to or individual canvases for each person to paint their own masterpiece. Don't forget to grab some paint and brushes, and enjoy a day of art and fun.
12. Trip to the Zoo
For an exciting and memorable Father's Day for everyone, take a trip to the zoo. Kids of all ages will enjoy spending time seeing and learning about different animals. Many zoos offer special Father's Day activities or celebrations, so check the website in advance to see what fun events your family might want to join in on.
13. Movie Night
For a more relaxed Father's Day celebration, opt for a movie night complete with popcorn, snacks, and dad's favorite nostalgic movies. For an extra special touch, you could even gift dad an at-home movie projector screen, perfect for setting up somewhere fun and different, whether it's outdoors or indoors. And, if you don't already have a Disney+ subscription, trust us on this one: get it—you won't regret it!
14. Start a Family Scrapbook
While we contemplate purchasing extra photo storage on our phones again, consider another fun way to store memories with a good old fashioned scrapbook. Print photos at your local convenience store, head to a craft store for fun paper and stickers, and get crafty together.
15. Throw an At-Home Dance Party
Throw on everyone's favorite tunes and bust a move! We can't think of a better way to put a smile on dad's face and have the whole family having fun.
16. Create the Perfect Father's Day Dinner
For this one, you can either make all of dad's favorite foods, grab takeout, or head out to eat. Pick up his favorite appetizer from one restaurant, a meal from another, and dessert from another, or make it a family excursion by heading to all of his favorite places.
17. Go to a Sporting Event
If dad's favorite sports team is having a game on or around Father's Day, surprise him with tickets for the family! Spend the day helping him cheer on his team and munching on tasty stadium food.
18. Go to an Amusement Park or Fair
Help dad feel like a kid again by taking him to an amusement park or to the local fair. Play games, go on rides, and eat all of the funnel cakes and corn dogs his heart desires.
19. Go to a Museum
Play tourist in your own town by checking out a local museum. Whether dad prefers history, art, or something more specific, it's sure to be a special day no matter where you end up.
20. Take a Cooking Class Together
Learn something new, eat a delicious meal, and spend quality time together all at the same time? Sign us up! Doing a family cooking class is a unique way to get out of the house and celebrate Father's Day. Plus, you all might learn a new skill you can use for your next family dinner.