When we think of camping, we're instantly transported to the smell of pine leaves, the sound of a babbling brook, and woodpeckers or blue jays singing their songs. Camping with your family can be rewarding for all, no matter the age. From creating new memories for the whole family to your kids gaining new experiences and potentially discovering new passions, camping is a fun way to educate your children about the environment and nature while being immersed in it at the same time.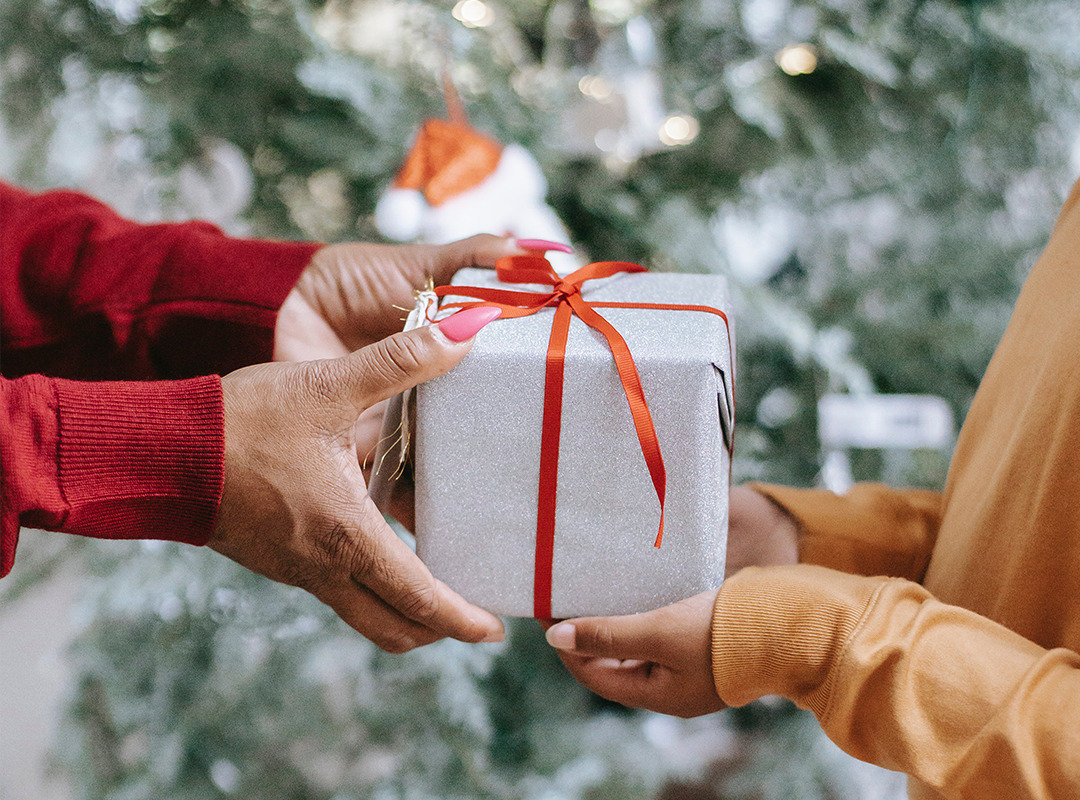 this makes gift buying so easy—trust us! 🎁
However, when you're not trekking a waterfall or hiking along a meadow or coast, there's always going to be some downtime at the campsite where the inevitable "I'm bored!" spiel from a little voice may be heard. Often in areas with no service, camping could come as a minor shock for your kiddos who are used to the comfort of their own home and entertainment from their daily routines and environment. While rest and relaxation are much-needed wherever you choose to camp, we've got some ideas below for keeping your kids entertained between all your big activities.
1. Try some outdoor activities
Bringing along a packable outdoor activity such as cornhole or bocce ball allows your little ones to do something fun within the campsite while still enjoying time outside. Using the natural landscape as their "playground" opens up opportunities for imaginative play, all while still focusing on a specific game or activity.
2. Print interactive field guides or scavenger hunt templates
You can find dozens of printable scavenger hunt or thinking activities online, such as campsite bingo, fireside story-telling prompts, and field guides or journal prompts. Helping your kids with a campsite scavenger hunt is guaranteed to keep them entertained while learning about the environment they're in. From shells to acorns, and sea glass to pinecones, the discovery opportunities are abundant.
3. Participate in the Junior Ranger Program
If you're camping in or near a National Park, the National Park Service hosts the Junior Ranger Program, where various activities are offered for children (and people of all ages) to get involved and learn more about the park they are in. After taking an oath to protect the parks, junior rangers complete a book and earn a patch from the different parks they visit. From there, they'll continue to learn about the park they visited and be motivated to obtain more patches and immerse themselves in the junior ranger experience.
4. Bring along books and coloring books
Bring along some of your child's favorite books for comfort, as well as some new ones they haven't heard or read before. If you're looking to be on theme, you can bring along books that take place in a camping setting or bring along a mystery book and challenge your little reader to see if they can solve the mystery by the end of your trip. Camping and outdoor-themed coloring and activity books are also great ways to spend some downtime in camp.
5. Go old school and bring a portable DVD player
I'm sure we've all got a DVD player hiding somewhere. Before your trip, have your kids each pick a DVD from the $5 bin at Walmart or Target, or grab used copies from local garage sales or neighborhood marketplace groups. The portable DVD player is ideal not only on the campsite before bed to wind down but even during long stretches of road on the way over. Downloading movies on an iPad or tablet also works, but nothing beats the battery life of a trusty portable DVD player.
6. Flex photography skills with a digital camera
Have your kids be the photographers and purchase disposable cameras or a digital camera for the trip. It's fun for them to take control while practicing their photography skills, as well as serves as a fun project for you when it comes to developing and printing the pictures. Turn it into a tradition and add the photos to an album from each trip you take as a family.
7. Use walkie-talkies
Using a walkie-talkie is an excellent way to communicate with whoever you're going camping with if service is minimal, but giving the kids their own includes them in the process. Who knows what the walkies will inspire them to do, over.
8. Play board games and card games
Playing cards or whipping out a board game has always been my favorite thing to do at campsites. There are a lot of easily packable and camping-friendly games for kids out there that everyone can learn and enjoy. Here are a few editor favorites:
Amazon
To play, players pick one card from each set of characters, adjectives, and nouns to make up a story.
Amazon
Little ones can work on their observational skills with this fun card game for ages 4 and up. Plus the game comes in an easy-to-pack tin.