Earlier this month, actress and entrepreneur Ivirlei Brookes took to Instagram to film a 12-minute video about how white women can be allies to Black women right now and help further the Black Lives Matter movement. Though it's important to note that it's not the role of Black people to educate others on this topic, Ivirlei felt it was important to speak about her experiences, offer advice, and outline actionable steps white people can take to ensure we eradicate systemic racism from our society—and her powerful words reached more than 5 million people.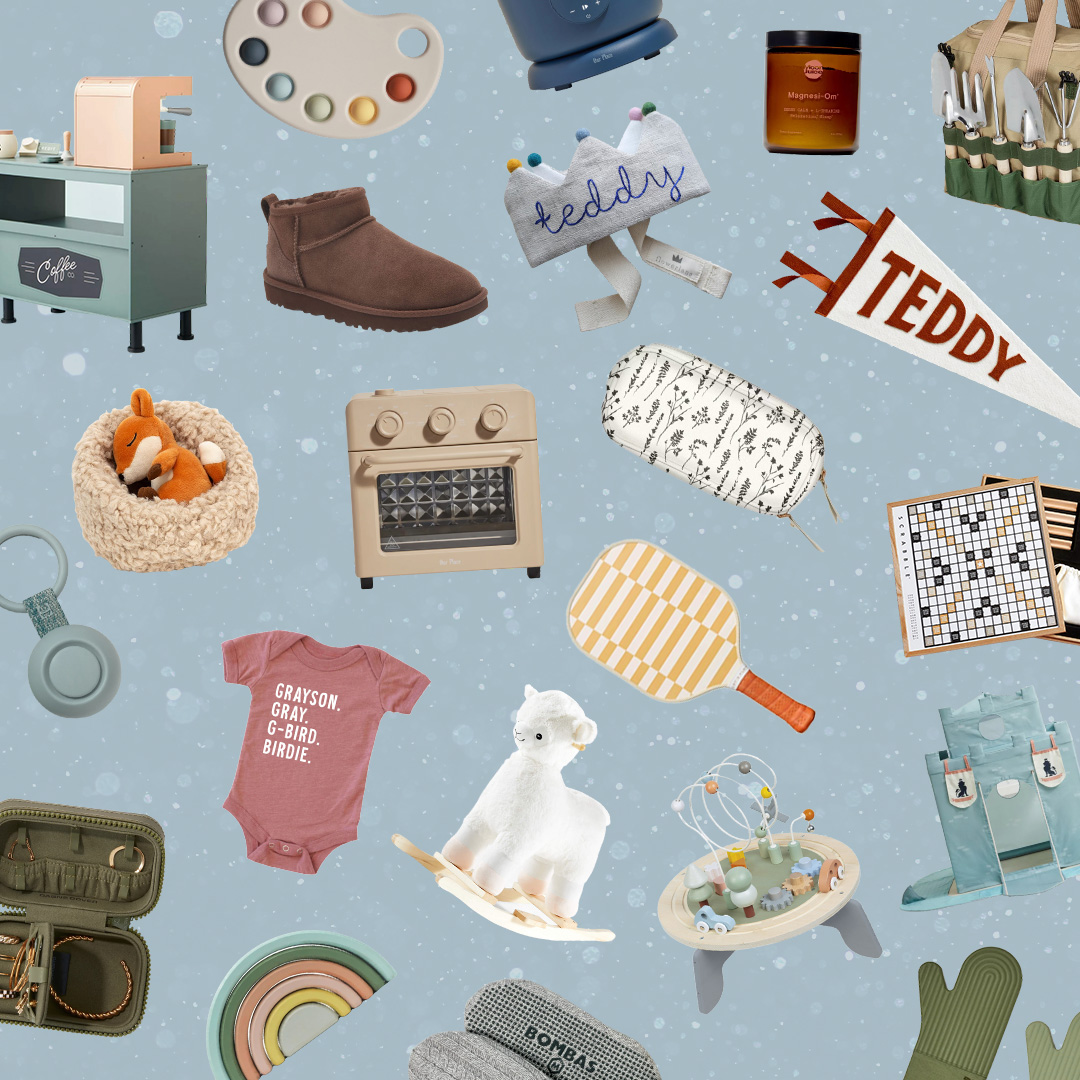 everything you need to ace holiday gifting this year 🎁
We were lucky enough to speak to Ivirlei about why she wanted to film her informative video, how she feels about it going viral, and learn what we can all be doing to be educated and impassioned advocates for the Black community moving forward.
Your video really resonated with me and so many other women. Tell us about why you wanted to film this message.
I've been a [business and mindset] coach for many years and grew my company, Mavenelle, by word-of-mouth. It wasn't until this year that I decided to put my teachings online. At first, it was just my clients who were excited about my videos. They would get like, 50 views or so? I wasn't an influencer; I just put my stuff online. 
When I made this video, I was feeling extremely emotionally heavy about all that was going on. We are all just recovering from the initial shock of COVID-19. I'm still traumatized from that. And then all of the attention toward Breonna [Taylor] and George Floyd … everything started to happen. It was so heavy and sometimes hard [for me] to get up in the morning. I was feeling that heaviness but kept thinking, "There's so much fighting happening between races, there's so much shouting and arguing. This is going to get us nowhere." So, I decided to go live on my page. 
I had about 10K followers or so and, when I went live, I had about 10 people watching including my niece and my mom. When I was done, I downloaded the video and my fiancé said, "You need to post that." And I thought, "But nobody watched it, it's no big deal." And he said, "No, I'm white, I'm telling you, you said something that is powerful, and I need you to post it." So, I posted it and went to bed.
It's now been viewed more than 5 million times—how does that feel?
I can't even explain what it feels like. I've gotten thousands of messages, not just from people saying, "Thanks for doing this" but DMs saying, "I've used your video to talk to my parents," "I've used your video to teach a class of all white students," "Your video helped me convince my job to create a scholarship." And these are just the messages I've been able to get to—I can't get through them all. I'm speechless. It's really something that's beyond me. I was jumping up and down when it got to 500 [views] … now it's at 5 million. I was like, "This can't be my life, I can't believe this is happening." 
In the video, you explain what white women can do to be allies to Black women right now and in the future. What actions should we take to help?
I've gotten messages from women who watched the video saying, "You know, my life is changed. I'm feeling guilty, and I'm going to sit with that, but I'm also going to move my feet." That's who I made this video for, someone who is ready and asking, "What can I do? I'm done just talking." If you're that person, here's how you can help:
1. Get Real and Educate Yourself
Don't allow yourself to simply be swayed into the moment or get on social media to argue. Just get real with yourself and say, "OK, within my world, what can I do?" Because everyone's different. Educate yourself. Read the books you've been told to read, watch the movies, and teach your children and friends. 
2. Find Your Superpower
Find out what you're really, really good at and figure out how to use that superpower to forward the eradication of racism forever. Some people are teachers, some people are moms, some people are social media managers—there are so many positions and roles that we all play. It's important to know that not every role is the same.
3. Give Black People a Seat at the Table
If you're in a position to do this or in a position of influence to someone who can, one of the most powerful things you can do to help is to create more opportunities. Black people don't need a hand-out, we just want a seat at the table. If you're sitting at the table, do whatever you can to make sure there's a seat that can be pulled up for a woman who looks like me. 
4. Diversify the People That You Know Personally
Get some Black friends. Seriously. I'm just going to be blunt about it. Stop getting all of your information about Black people from movies and social media. Start having actual Black people in your life who are your friends. Not just because they're Black, but to diversify the people who you get life experience from and with. It will help inform what you know about this world. Stop isolating yourself to only people who look like you. Reach out—don't be afraid. We don't bite. 
5. Be Patient With Yourself
You're not going to eradicate every racist person in the world this week. You're not going to change your entire company this week. You're not going to convert your family to seeing the light this week. Be patient with yourself when it comes to the realizations that you've made. It's a lot. Give yourself time and space to process this information. Everyone who is having an awakening right now is becoming a new version of themselves—and that's so powerful it makes me bawl when I start thinking about it. 
You also talked about the importance of having conversations about race. How can we start those discussions?
Take race out of it for a second and connect with your heart. If you have someone that you want to talk to, literally make it one of the most vulnerable conversations you've ever had. Start by saying, "This is what I'm feeling in my heart." Be vulnerable, connect, and be honest about how you feel—that's really all you can do.
These can be relationship-altering conversations. If you're a white person just now deciding to be an ally, you will find out very quickly that some people are freakin' gross. The hearts of people will start showing themselves. People who you love. People who you are close to—you're going to have your mind blown. Some people aren't going to change. It's important to have a certain level of acceptance that some people are just who they are and are going to remain ignorant. You've got to protect yourself from trying to force someone to see things the way you do.
In the video, you explained that it isn't the role of Black women to educate and carry the weight of others' guilt right now. Why is that so important for white women to realize?
It's not our job to educate you on how to not support systematic racism. We're human beings, just like everybody else. Making an informative video is emotional labor for a Black person—it's not a fun thing. It's painful. I've gotten so many "What more can I do?" messages. So many "Can you tell me more?" messages. That's an unrecognized privilege. It's exhausting. Taking action is not just asking Black people to further educate you.
Black people didn't just appear yesterday. Racism didn't just appear yesterday. I want people to realize we are dealing with this every single day. And we're sometimes fearing for our lives in the streets. If you are a Black person who lives in this country, you are constantly experiencing trauma in many different ways. The goal is to just survive and to thrive and to try to navigate as much BS as you possibly can. 
As of press time, your Instagram following jumped from 10K to over 100K in just a few days. Is there anything you'd like to tell your new followers about your space online?
I've never felt this much pressure about what I'm posting. I don't want people to think of me as their sole source of information on how to help. I'm doing what I can, but definitely use other people as well to find out how to support this movement. I'm also still growing into my voice as a person who's really never used it except to change the lives of my clients. I'm going to continue to use my voice to educate people on how to better your mindset because I'm passionate about that. If people want that, then they can continue to follow.
If people aren't into that, I'm OK with them unfollowing me and following an activist who they're interested in. Follow Black people genuinely, not just to fill your guilty quota. Genuinely connect with someone of color instead of just hitting follow on everyone. I'm just here speaking from my perspective and my experience and trying to be as authentic to my own voice as possible.