There isn't a mom among us who doesn't want her children to grow into open-minded, tender-hearted adults. As many of us take to the streets to join the fight for racial justice, it is critically important to turn our kids on to the beauty in our diversity.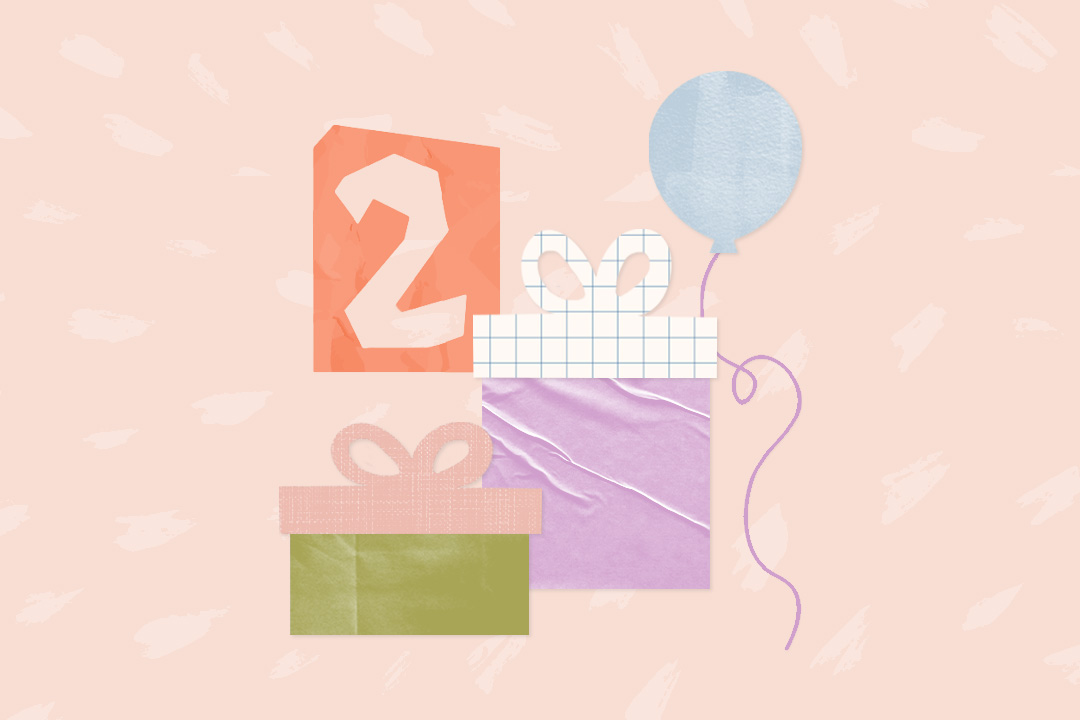 a LO in your life will love these! 🎁
For our youngest family members, a first step can be as simple as examining their go-to toys, books, movies, and podcasts—ensuring that the world as our children see it is reflective of the one we're actually living in. This means bringing in opportunities to celebrate children and families from all walks of life—whether that means showcasing people who have differing abilities, LGBTQ+ families, or different racial backgrounds.
To help in this endeavor, we've rounded up nine kid-focused podcasts that promise to engage and illuminate your little ones, all while opening their eyes to the wonderfully diverse world we live in.
Inspired by The New York Times bestselling book of the same name, Goodnight Stories for Rebel Girls dives deep with biographical stories of extraordinary women from around the world. With episodes dedicated to heroes like Cuban ballerina Alicia Alonso, Kenyan activist Wangari Maathai, and Japanese mountaineer Junko Tabei, this podcast aims to educate and empower the young girls in our lives with stories from a diverse set of real-life characters.
From WBUR, Boston's National Public Radio station, comes a seriously delightful storytelling podcast, Circle Round. Each episode features folktales from across the globe, encouraging children as young as 3 years old to consider a life experience far outside their own. With narration by big names like Jason Alexander and William Jackson Harper, these stories are as fun and engaging as they are insightful.
Geared toward children ages 6 and older, Activist, You! showcases the work of some of the world's youngest movers, shakers, and change-makers. Each episode features an interview with a child activist and highlights issues such as climate change, racial justice, immigration, child detention, and more.
A complement to the PBS kids' show, the Molly of Denali podcast is an 8-episode series following the adventures of a kind and curious Alaska Native girl. Not familiar with the television show? No problem. You can jump right in with this podcast, as it is sure to delight new and seasoned fans alike.
With each episode of World of Wonder, sibling hosts Helen and Ethan invite listeners to travel with them around the globe. Featuring interviews with folks from far flung places like South Sudan, Sri Lanka, and Pakistan, this podcast encourages kids to learn about the way people live all around the world.
Created by veteran journalists, KidNuz is a bite-sized news program for the youngest of listeners. Aimed to keep kids informed on important current events, this podcast promises to keep little ones up-to-date on the latest in global affairs, politics, sports, and entertainment—all in engaging five-minute episodes.
The team behind National Public Radio's Code Switch podcast has curated a list of episodes appropriate for middle-grade kids. Meant to serve as conversation starters for tough discussions, this list tackles racial justice topics such as xenophobia, segregation in schools, and transracial adoptions. While the Code Switch team has combed these episodes to ensure there's no profanity, they encourage parents to take a listen first to ensure the program is suitable for their families.
For any family struggling to start a discussion about race, racism, and the Black Lives Matter movement, Imagine Neighborhood offers a podcast episode dedicated to just that. Featuring a developmental psychologist, this episode introduces these big ideas in a safe, digestible, and kid-appropriate way, opening the door for a larger conversation parents can have with their little ones.
This award-winning podcast out of Australia welcomes listeners to travel around the world, exploring one country and its culture within each episode. Children will be invited along as host Sirine chats with a native of each new destination, learning about their food, flag, history, and language. While this podcast is no longer in production, there are plenty of episodes to engage and educate, whisking kids away to places like Lebanon, Italy, Samoa, India, and more.
This article was originally published on July 3, 2020.