Celebrating Latinx culture is something we can honor year-round, not just during National Latinx Heritage Month. There are so many rich layers to Latinx cultures that it would take much longer than a month to explore the diversity of each country and region.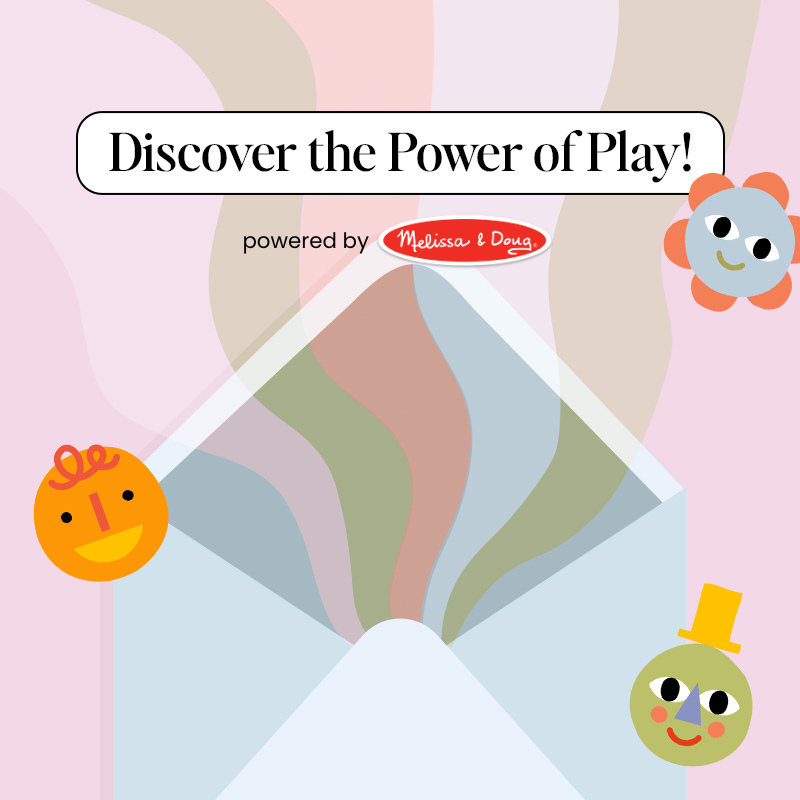 make the most out of every moment with your little one
To continue elevating Latina voices, we would like to share five Latina-owned businesses that promote positivity and empowerment. These Latinas are not only pioneers in their ventures, but they are also intentional in how they market their companies to ensure they are creating awareness of the Latinx culturas (cultures) by encouraging Latinx pride in the products they sell. They infuse their Latinx heritage in all they produce and are exemplary models of the beauty of the Latina community. We encourage you to check out their businesses and support these inspiring Latina-owned brands.
Instagram: @daughterofanimmigrant_
The mission of the brand Daughter of an Immigrant brings tears to my eyes. It sums up perfectly what it feels like to be the daughter of immigrants in the United States. They state, "Our parents crossed rivers and borders to give us a better life …We created this apparel as a way to express to those around us the truth of our pride. We are proud of our history."
Daughter of an Immigrant sells a variety of different stylish apparel items like shirts, sweatshirts, hoodies, and accessories that all embody the pride of being daughters of immigrants. By purchasing from this brand and wearing their apparel items, we are making a statement that immigrants are a valuable component of the fabric of this country. When I wear my Daughter of an Immigrant shirt, I beam with pride. 
Instagram: @lolaytula
Lola y Tula are the names of the owner's Mexican grandmothers. The existence of this company is an homage to Gardenia's heritage, her abuelitas (grandmothers), and her devotion to Mexico. Gardenia shares, "Lola y Tula is a platform, a connection, a reminder and a mirror … for my children and my abuelitas, te quiero [I love you)]." Lola y Tula sells the most beautiful leather accessories and apparel made in collaboration with artisan vendors in Mexico to create one-of-a-kind handmade items for the modern woman.
This brand prides itself on its ethically made pieces rooted in its commitment to sustainability and responsibility. I adore their hot pink huaraches (sandals) with tangerine and turquoise as a bold fashion statement. Their oh-so-pretty Sofia Camel Crossbody saddlebag is hand-crafted in Guanajuato, Mexico and exemplifies Lola y Tula's ability to infuse classic Mexican features into a modern design.
Instagram: @olivefayeclayearrings
Run by two inspiring Latina sisters, Olive and Faye produces exquisite polymer clay and air-dry earrings and accessories to brighten up any outfit. By day, they are social workers, and in their spare time, they craft one-of-a-kind earrings and accessories that "contribute to empowering women to feel even more beautiful and unique." What started as a passion project during the pandemic has now grown to a thriving online business.
They sell something for every type of taste, with classic pieces like the dark gray Rory hoops or more colorful earrings like the Cristina ones in orange attached to a mosaic charm. My favorite items are the fuscia Viva la Mujer (Long Live the Woman) earrings and the Poderosa (Powerful) set in antique gold with a brass charm. Every piece will have you feeling powerful, joyful, and beautiful. All the earrings are priced between $5 and $18, making them great stocking stuffers or gifts for any occasion. Send them a direct message on their social media platforms for orders and inquiries.
4.

JZD
(Jen Zeano Designs)
Instagram: @shopjzd
The JZD brand is the embodiment of Latina pride and culture. It's a Queer Latina lifestyle brand "for Latina queens … that specializes in Latina empowerment apparel and accessories." Their quintessential pink Latina power tee brought them fame, but their story is not one of an overnight success. There were struggles filled with sweat and tears as they launched their company, but they persisted, and with every purchase, they grew little by little.
Now, they have rebranded and are a reputable Latina-owned company specializing in not only apparel but also unique accessories and stationery. I especially admire their mental health-inspired collection titled "Feel Your Feelings" because it encourages us to destigmatize the mental health struggles in the Latinx community. You can always find me wearing my Latina power shirt because every time I wear it, I feel like a queen.
Instagram: @artelexia
Proudly referred to as the best Mexican gift shop, Artelexia is a delight for all the senses! This business has humble roots, beginning at a stall in its local La Jolla Farmer's Market to expanding to a brick-and-mortar retail shop and a community center hosting cultural workshops and events. They specialize in colorful Mexican gifts, art, home decor, and food, all inspired by their Mexican culture and their love for their heritage. They also have a sister company, Eat.Drink.Cook.Mexico, which offers guided tours to their favorite Mexican regions.
There are so many gems in this shop that you can spend hours scrolling and buying gifts for yourself and your loved ones. I am a big fan of the Lotería Game Pack filled with all the goodies to play this fun Mexican bingo game with your family. Their baby booties are divine and would look so cute on those teeny tiny toes. My favorite ones are the avocado baby booties. They would make the cutest baby shower gift!
These Latina-owned brands all have a little something special. By supporting these businesses, you are making a valuable contribution to the vibrant Latina community. Disfruta de tus compras! (Happy shopping!)