Carbs are comforting. Carbs are mouth-watering. Carbs can be prepared quickly on those busy weeknights. However, carbs for me and millions of other Americans can cause health complications because our bodies are not able to produce enough insulin or utilize insulin in the way it should to adequately remove sugar from our bloodstream. For those of us who fall into this category, carbs are to be consumed in moderation if you have prediabetes, diabetes, or a genetic predisposition to this disease.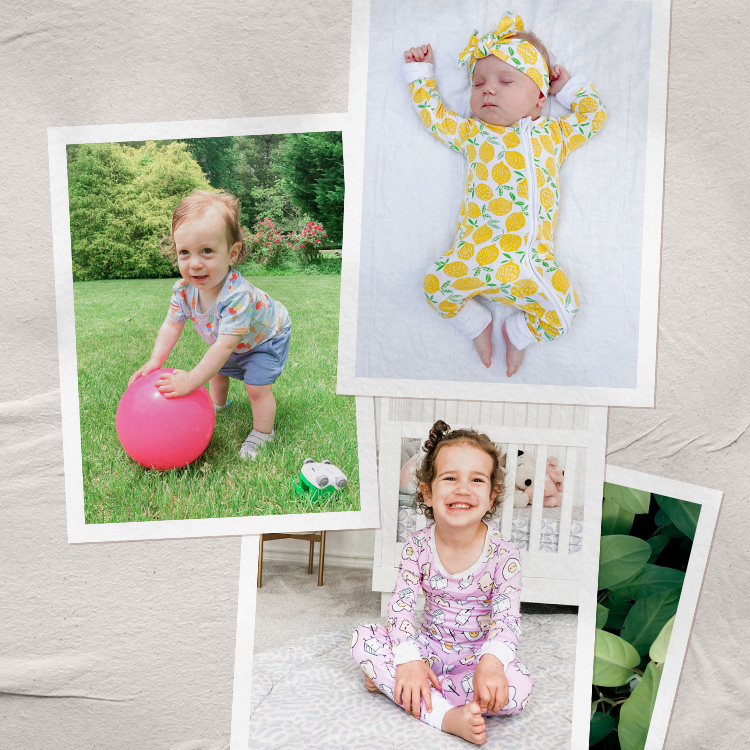 it's more than just their cute PJs... get ready to add to cart! 😍
To avoid the negative effects of a chronic condition like diabetes, the Centers for Disease Control and Prevention recommends that you lose weight, eat healthy food, and stay active. Unfortunately, these three recommendations are not easy for mommies who spend their days managing multiple responsibilities fueled by caffeine and large doses of unconditional love for their children.
If you identify as one of the 88 million people who are prediabetic, like I do, we cannot afford to not make our health our #1 priority. But without the gift of free time, how can busy mamas be healthier when our lives are over-saturated with so much already? Finding easy and delicious low-carb meals that will not only benefit you but also the well-being of your whole family is one way to combat any health complications.
Instead of going into the Google black hole, try searching The Everymom for many yummylicious recipes to satisfy all types of cravings and diverse taste buds. In our archives, we have something for even the pickiest eaters and the busiest moms!
If you're like me and need to cook healthy, low-carb meals that don't taste like cardboard and make your kids' tummies happy, we've got you covered with these three delicious and easy low-carb meals. I've prepared these meals on numerous occasions, and they have always proven to be easy to make. Added bonus: They've consistently been successful, as evidenced by my kids emptying their plates soon after they've been served. Simple, healthy, and kid-approved are major wins in our house!
Before you think you have to stop reading because you believe your kids would never eat any form of kale, let me convince you to try this flavorful and healthy recipe that is perfect for the colder weather. This dish is bursting with all the right spices to bring this soup to life and contains glorious lemony broth and nutritious turkey meatballs.
Turkey is a healthier alternative to beef. Most of the labor will be prepping the turkey meatballs, and the rest is smooth-sailing! We have this on rotation on a regular basis because it never disappoints and is always simple to prepare. 
Tip: To keep this low-carb, I avoid the potatoes and add some broccoli florets to balance the ingredients.
I may be one of the last people on the planet who is still a big fan of the crockpot. I work full-time away from home, so I jump at any meal I can set up in the morning, drive to drop the kids off, go to work, then come home with the kids and have the house filled with the delicious aroma of dinner ready.
This recipe utilizes the juicy flavor of chicken thighs, which absorb the tangy sun-dried tomatoes and nutritious spinach. Did I mention it also contains a creamy, succulent parmesan sauce? The rich flavors disguise the veggies in this dish, so your little ones are eating their greens without any protests! Your family will be asking you to make this dish repeatedly because it's just that good.
Tip: Place the chicken and the creamy sauce on a bed of cauliflower rice to keep it low-carb and add to the tastiness factor.
Cooking low-carb does not mean you have to sacrifice a dish being scrumptious. In fact, I would argue that it actually increases the deliciousness because you get creative with the combination of spices and flavors. This creamy garlic shrimp meal proves this point with each savory bite.
I like to diversify the meals I serve my kids so they expand their taste buds—even though at times, this can be a bit difficult. Shrimp is one of those things that, at first glance, my kids were hesitant about, but once they tried this recipe, they instantly became shrimp lovers! This dish is designed for busy mommies because it can be ready in just 20 minutes.
Tip: I use chicken broth instead of white wine and evaporated milk instead of cream to keep it as low-carb as possible. This meal pairs beautifully with a low-carb pasta to make a complete mouth-watering meal.