I stopped caring about Valentine's Day years ago. But the birth of my son and an impromptu trip to T.J. Maxx really got me in the mood to decorate for Valentine's Day this year. So many things are different now—holidays included—and I've been thinking about how homes are not the only spots we can decorate for the holidays. We can also adorn ourselves! A festive sweatshirt or subtle heart earrings can adds a little fun to V-Day. Plus, a cute Valentine's Day manicure is a sweet way to treat yourself.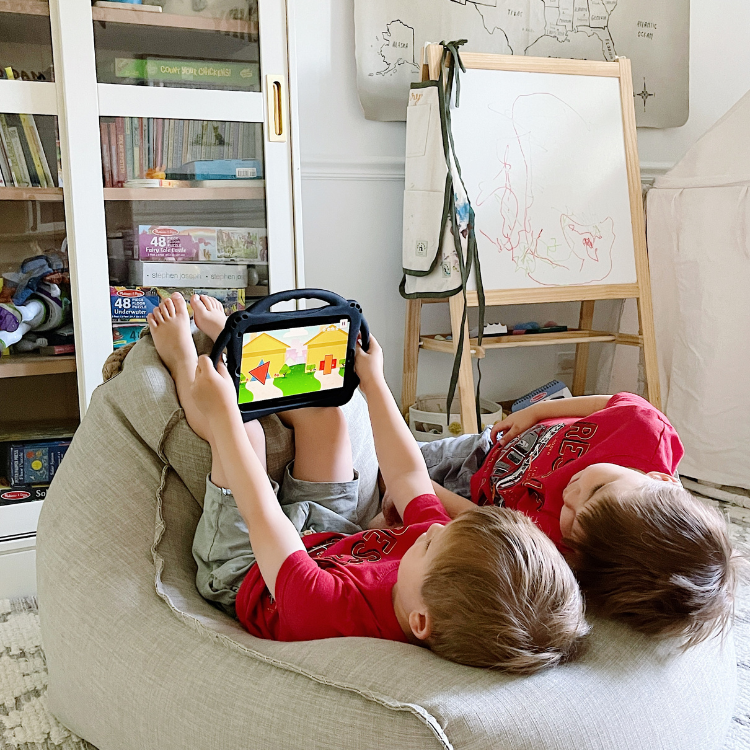 a pediatrician shares what she *really* thinks about LOs and screen time
When it comes to finding a style that shows your love for Valentine's Day, the possibilities are endless. No matter if you love pink, red, white, or all three, there is something for everyone. Personally I'm a little biased so I always choose a nice soft pink (think Pink Panther) as my base color. 
To help you find a cute design in time for the special day that celebrates love, we've rounded up five Valentine's Day manicure ideas—plus, products to help you get the look!
1. Pink Nail Polish + Valentine's Day Nail Decals
Sweet and pretty, adding V-Day stickers to your favorite red or pink polish is an easy way to celebrate the day.
Get the Look
2. Valentine's Day Ombre Nails
No rule that says you have to paint all your nails the same color! We love the ombre mix in this Valentine's Day-themed set.
Get the Look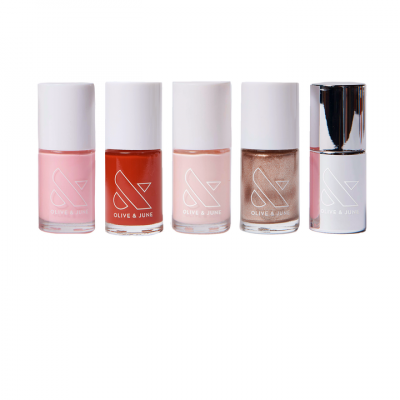 OLIVE & JUNE
This nail polish set features hand-picked shades for Valentine's Day so you can create an amazing ombre manicure.
3. Valentine's Day Heart Tips
From by Auda B Beauty, these heart-tipped nails are bold and fun!
Get the Look
Auda B Beauty
Grab this classic pink for V-Day and wear it all year long. Plus, Auda B's polishes are vegan, cruelty-free, and PETA-certified.
Auda B Beauty
This pretty red Cali Girl color is both fun and flirty!
4. Try Valentine's Day Nail Wraps
Nail wraps are a cute yet low-maintenance way to achieve a Valentine's-inspired manicure.
Get the Look
ETSY | SAWYER & SCOUT
This design features the classic red associated with Valentine's Day with accent nails that have red hearts and gold foil on them. If you love the idea of festive nails, this nail wraps set is for you.
ETSY | CLEBLE NAILS
Featuring accent nails with a pink base and red heart designs, this nail wraps set is sure to turn heads.
ETSY | SAWYER & SCOUT
Wear these nail wraps on their own or with a pretty Valentine's-themed color underneath.
5. Valentine's Day Press-On Kits
Let press-on kits do the nail design for you, from classic Valentine's Day designs to cute conversation hearts!
Get the Look