I stopped caring about Valentine's Day years ago, but the birth of my son and an impromptu trip to T.J. Maxx really got me in the mood to decorate for Valentine's Day this year. So many things are different now, holidays included, and I've been thinking about how homes are not the only spots we can decorate for the holidays. We can also adorn ourselves! A festive sweatshirt or subtle heart earrings can get you in the spirit for V-Day. Plus, a cute Valentine's Day manicure is a sweet way to treat yourself.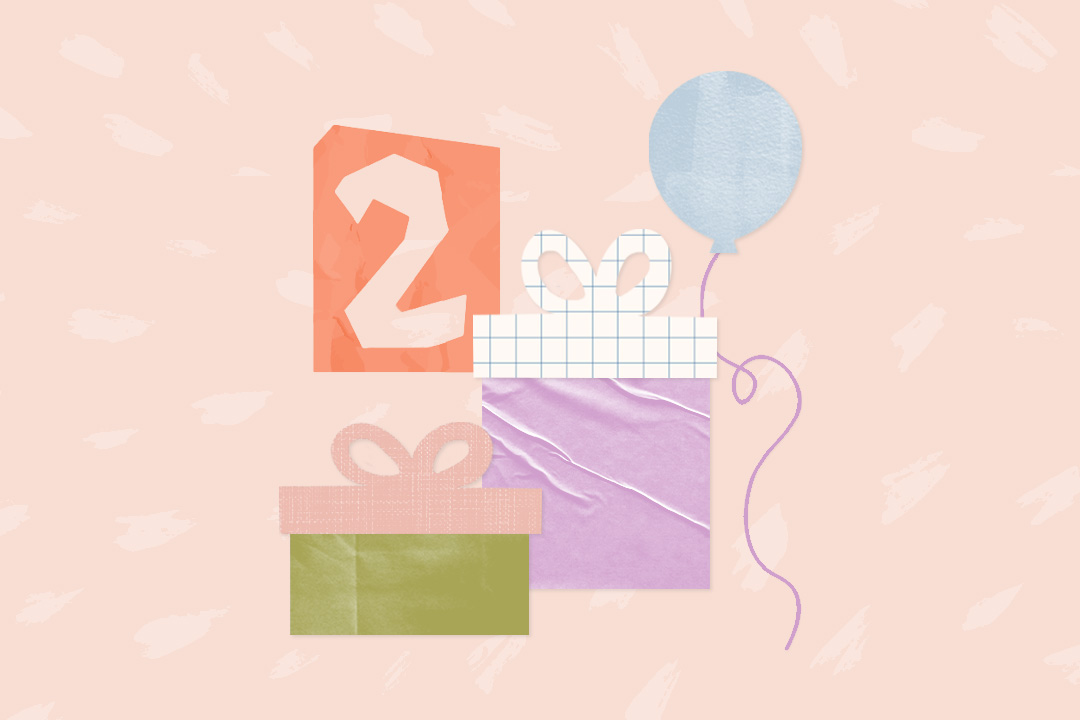 a LO in your life will love these! 🎁
When it comes to finding a style that shows off your love for Valentine's Day, the possibilities are endless. No matter if you love pink, red, white, or something a little less traditional, there's something for everyone. Personally I'm a little biased, so I always choose a nice soft pink (think Pink Panther pink) as my base color.
To help you find a cute design in time for the celebration of love, we've rounded up 15 Valentine's Day manicure ideas—plus products to help you get the look!
Simple Solids
If you prefer a more clean look, or you're just not the very best at doing your own nails and need to keep things easy (that's me too, don't worry) you can still show your V-Day spirit with simple solid colors. Here are a few ways to elevate your look, no nail tech skills required.
Classic Ombré
No rule says you have to paint all your nails the same color! We love the mix in this Valentine's Day-themed set.
Deep Red Matte
Adding a matte finish to a deep, elegant shade like this maroon set gives the look a little more sophistication.
Soft Baby Pink
Taking your solid nails up a notch can even be as simple as opting for a polish with an ultra-shiny finish!
Get the Look:
Colored Tips
A classic French tip is a nail design that will absolutely never go out of style, but exploring alternatives beyond a basic white tip is a newer trend that deserves just as much hype. Whether you're giving these designs a go on your own or using them as an inspo pic at the salon, here are some fun designs to try out.
White Tips & Red Hearts
You can still stay loyal to the beloved white tips by simply adding a handful of dainty hearts on top to keep your look timelessly chic.
Red Heart Tips & Pink Nails
These lovely heart tips painted over a blush pink base are bold and fun yet still simple and elegant.
Pink Tips & Red Hearts
Changing your tips from white to pink and adding a singular accent nail is cute, easy, and absolute perfect for a Valentine's look.
Get the Look:
Nail Stickers
As a busy mom, you may not have time to make it to the salon for an elaborate, intricately-detailed mani—but that doesn't mean you can't make it happen on your own. Nail stickers are the best DIY hack for stepping up your nail game with little to no extra hassle.
Pink Hearts on Pink Nails
Sweet and pretty, these heart-shaped stickers are just the thing to add to your favorite red or pink polish for V-Day.
Pink Florals
If you want to try out a design other than hearts that will still work once V-Day is over, a pretty floral nail sticker set is a 10/10 option.
White Hearts on Red Nails
You obviously can't go wrong with a red-and-white heart pattern of any kind, and this nail set is no exception.
Get the Look:
OLIVE & JUNE
Whether you want to mix and match them or just use a single sticker for an accent nail, you can create the manicure of your dreams with this affordable sticker set.
OLIVE & JUNE
Did someone say flowers? If you want to give someone a subtle hint what to gift you this February 14, this cute decal set will help you out.
DIY Designs
If you're a self-proclaimed nail art aficionado who can achieve salon-worthy looks at home, or if you want to treat yourself to an ultra-fun mani in the spirit of the holiday but are in need of inspiration, we've got you covered with these super cool designs everyone will be obsessed with.
Half & Half Pinks
This trendy, modern, and creative look is the stuff pink lovers' dreams are made of!
Starry White & Pink
The combination of twinkles and clouds with adorable pink hearts makes for an adorable, ultra-feminine look.
Conversation Hearts-Inspired
Everyone knows the best part (or at least one of the best parts) of Valentine's Day is all the sweet treats you can indulge in, including the iconic conversation heart candies we all know and love—so why not use them as mani inspiration as an ode to the holiday?
Get the Look:
Nails Inc.
This polish set is perfect for achieving that half-and-half pink look.
Essie
This polish has a more sheer finish to help you paint some dreamy clouds.
OLIVE & JUNE
The colors in this set perfectly match those used in conversation hearts—if that's not a sign to use them as inspiration, I'm not sure what is.
Press-On Nails
And finally, the holy grail of easy peasy manicures: press-on nails. You can find a ton of different designs out there that are perfect for Valentine's Day, but here are just a handful of some of our faves we stumbled upon.
Red & Gold Wraps
Nail wraps are just as easy to apply and are super similar to press-ons. Plus, they're are a cute yet low-maintenance way to achieve a Valentine's-inspired manicure.
Chic Colored Tips
Now I know we already gushed over colored tips, but if you want to achieve that look but don't have the nail shape or salon time, press-ons are the way to go.
Clear With White Hearts
This particular set has a clear base, so you can customize the look to your liking by choosing your own nail color!
Get the Look: