I spent months searching for the perfect wallpaper when I found out I was expecting a baby girl. I knew exactly how I wanted her nursery to look at feel: whimsical yet sophisticated and subtly feminine.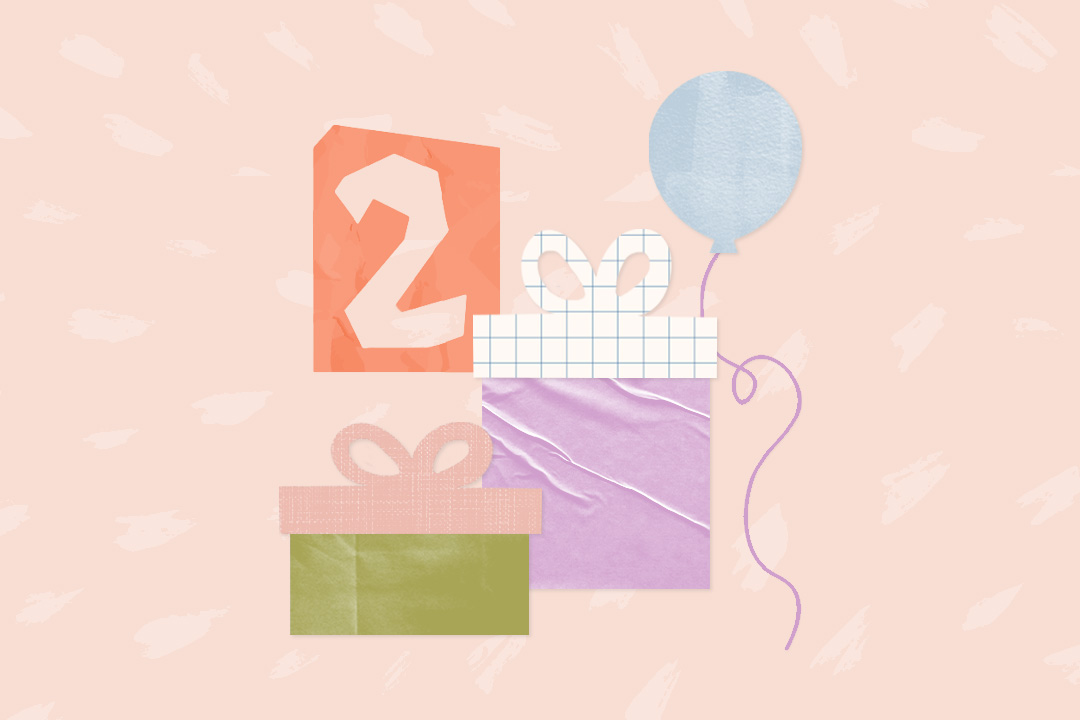 a LO in your life will love these! 🎁
My vision was incredibly specific and one that I couldn't fully articulate—until I found the wallpaper of my girl nursery dreams. That's the thing about wallpaper: it can transform any room and bring all the other elements together in perfect harmony.
Whatever look you're going for—from pretty patterns to gender-neutral picks—we've rounded up 15 of our favorite nursery and kids' room wallpapers to bring your nursery design dreams to life.
Soft and Subtle Wallpaper
Get the look
Serena & Lily
soft and subtle, this pretty wallpaper pattern comes in five colors
Project Nursery
this green botanical foliage wallpaper is a perfect gender-neutral nursery option
available in traditional and removable wallpaper options
Etsy | LivettesKIDS
this pretty pattern is neutral without being boring
available in traditional and removable wallpaper options
Chevron Wallpaper
Get the look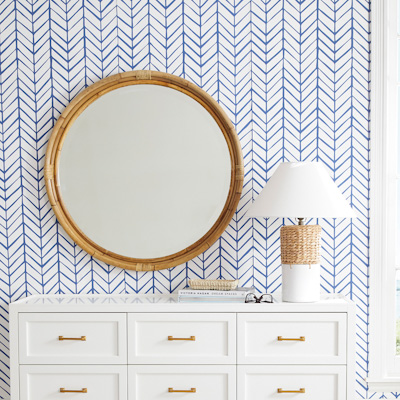 Serena & Lily
playful and fun, this wallpaper comes in four colors
Etsy | MyWallsMyWay
another bright favorite, this wallpaper is available in pre-pasted and removable wallpaper options
more colors available
Spoonflower
these chevron arrows look hand-drawn giving it a perfect kid-vibe
available in traditional and removable wallpaper options
more colors available
Modern Polka Dot Wallpaper
Get the look
Project Nursery
modern and fun, this wallpaper is available in traditional and removable wallpaper options
Pottery Barn Kids
this modern dot wallpaper comes in three color options: blue, gray, and peach
Spoonflower
with a hand-painted look, this polka pattern is available in traditional and removable wallpaper options
more colors available
Pretty Floral Wallpaper
Get the look
Etsy | Wallpaperie
the soft blues, greens, and pinks in this pretty floral wallpaper likely help make this pattern a best-seller
available in traditional and removable wallpaper options
Etsy | Spoonflower
this vibrant floral pattern available as traditional or removable wallpaper
Nature Inspired Wallpaper
Get the look