Although I may be online shopping for outfits that I can't wear quite yet, every morning when I wake up, I approach my dresser that's stuffed to the brim with sweats and pick out the same version of a loungewear outfit. If you, like me, are getting bored of wearing the same thing over and over, you might be looking for inspiration to switch up your at-home look or elevate your loungewear.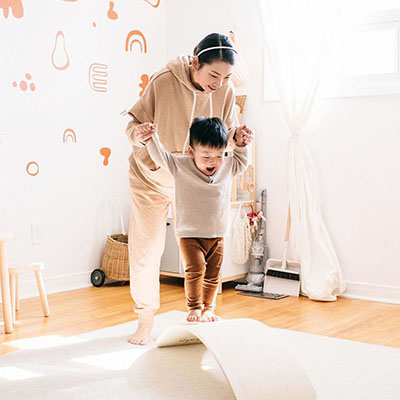 Shop Our Most-Used Items From Amazon for Toddlers!
If your kid is turning 2, get ready for hilarious conversations, much more involved play, and lots of sweet, sloppy kid hugs and kisses. As for what you'll need? Leave that to us.
This way to shop —>
Like most of you, our editors have been living in basics such as leggings, joggers, sweatshirts, and most prominently, fuzzy slippers—however, there are a few unique pieces thrown in the mix. We're loving to spice up our looks for those Zoom meetings with chic headbands, trendy blue light glasses, long cardigans, and distressed cropped sweatshirts.
Scroll on for 10 (yes, 10!) of the at-home outfits our editors are wearing non-stop right now. 
sweatshirt / maternity leggings / gingham headband / tortoiseshell glasses / slippers
cream sweatshirt / wireless bra / joggers / silk scrunchie / slippers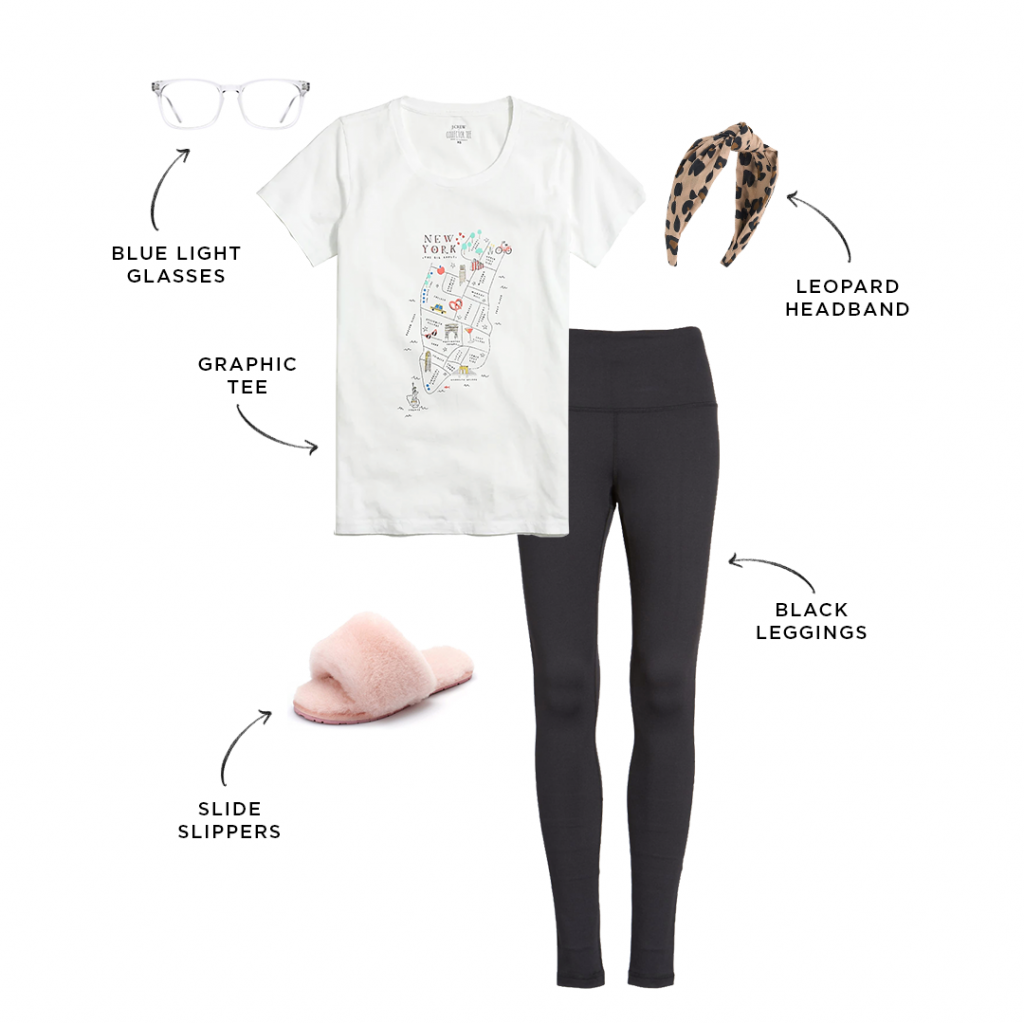 graphic tee / leggings / leopard headband / blue light glasses / slippers

graphic tee / sports bra / camo hoodie / joggers / slippers
distressed sweatshirt / nursing bra / leggings / leopard headband / slippers
scoop-neck top / lace bralette / cozy wrap cardigan / leggings / floral headband
pocket tank / long cardigan / leggings / spiral hair tie / sneakers
gray sweatshirt / leggings / knotted headband / fitbit watch / slippers
oversized hoodie / logo sports bra / leggings / baseball cap / slippers
white sweatshirt / leggings / blue light glasses / tinted moisturizer / slippers