For as long as I can remember, I've known that I wanted to be a career woman. I wanted a kick-ass job that not only came with a great paycheck and benefits but also with the motivation to continually do better, accomplish more, and dream bigger. I wanted to like going to work each day, giving it my all, and knowing that I was contributing to something greater than myself. And perhaps, most of all, I wanted to use my brain as much as possible. When my husband and I decided to start our family, I did not anticipate that my motivation as a career woman would falter. But falter it did.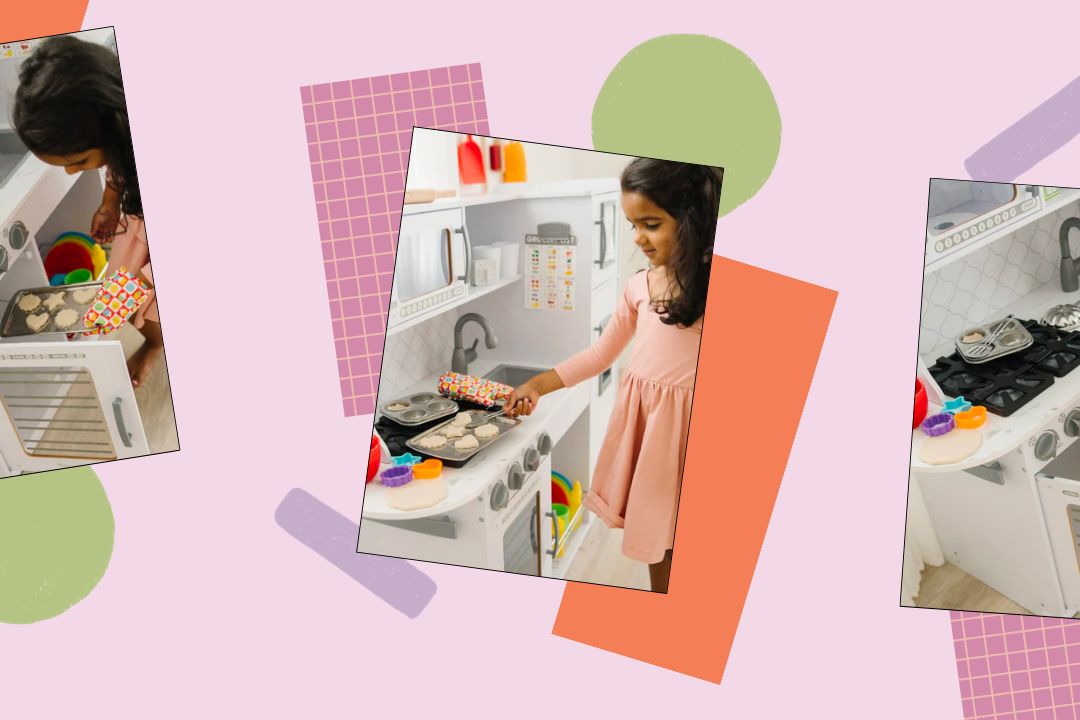 My "Perfect" Maternity Leave Plan
Before going out on maternity leave, I had what I believed to be a pretty solid plan. I would go out on New York State disability two weeks before my due date (my company was gracious enough to pay the majority of my paycheck during this time), take an additional 10 weeks of leave provided by the state, and—finally—finish off my leave by returning to the office part-time for several weeks.
My son, who would be over four months old when I would begin logging back on to my laptop to work from home—would begin attending daycare with my mother-in-law, who is also a licensed daycare provider. In theory, it was perfect: I would get more than the prescribed amount of time to heal from delivery, more time than most mothers get to bond with their newborn (which is ridiculous in the U.S., by the way), and my son would be getting ample socialization while also being cared for by grandma. I signed off my work laptop at 38 weeks pregnant feeling incredibly confident in my plan.
Having Second Thoughts About Returning to Work
But then, two weeks and four days later, I gave birth. And—for the first time in my life—knew what it was to be a mother. There was not a force on this earth that could have separated me from my baby. And as the minutes, days, and weeks of my maternity leave slowly ticked away, I began to feel more and more anxious. How was I ever going to willingly leave my child to return to a job that now seemed pointless? After all, I had just brought new life into this world. What job could ever compare to that feat?
Toward the end of my leave, I became incredibly distraught. The postpartum depression symptoms that had been rearing their ugly head during my entire fourth trimester were now amplified by feelings of extreme guilt (How can I leave him? He won't understand!) and possessiveness (He's my baby—no one can care for him but me.) More than once I brought the subject of quitting my job up with my husband. My husband—bless his soul—listened to my tearful wailing patiently and expressed a great amount of empathy. He also reminded me that, financially, my becoming a full-time mom wasn't necessarily an option at the time. 
Deep down I know he was right. And I knew I had to get my act together. After doing some internet research (my first step in any life crisis), I came across the book The Fifth Trimester: The Working Mom's Guide to Style, Sanity, and Success After Baby by Lauren Smith Brody. With nothing to lose, I hit "Buy Now" on Amazon, and prayed that the former executive editor of Glamour would have some tips and inspiration that would help draw me out of my slump. 
Thankfully, the book did that and then some. This handy read not only kept me from quitting my job but also inspired me to finally commit to what I had been thinking about doing for some time: look for a new job.
Reading this book ultimately made me feel much less alone, recognizing that in our modern era, there are countless working moms who are navigating this new frontier without the guidance of their own mothers (who were, in most cases, full-time moms), maternal figures or role models in general. These were some of my top takeaways from the book.  
Going Back to Work Doesn't Weaken the Connection Between You and Your Child
In chapter one, "Who's Taking Care of Your Little Person," Brody immediately hit on common themes that I myself was experiencing as a new mom: jealousy and the fear that my baby would love me less if I was a working mom. Through interviews with a handful of moms who chose different childcare options (daycare, nannies, etc.), Brody covered a simple but insightful idea: Outside care provides your child with the opportunity to build their network of support. Because firstly: No one will ever replace mom. And, therefore, secondly: Isn't it a good thing that your child will have additional people in their life whom they trust and may even grow to love?
Taking it a step further, isn't it also a good thing, as a parent, to have others in your life whom you trust to help care for this special little human? Apparently, my groggy new-mom brain needed to see these what-should-have-been-obvious concepts spelled out in print. 
Your Baby Will Not Be a Baby Forever
When this book arrived in the mail, I immediately skipped to chapter three: "Getting Through 'I Have to Quit.'" While there were so many great learnings and anecdotes in this chapter, the one that had the greatest impact on me was the question, "What about five years from now?"
After reading about a mother who broadened her vision to consider five years down the road, I began to do the same. Sure, my infant son currently needed me constantly. After all, he couldn't walk, talk, or eat solid foods. But the rational part of my brain began to recognize that this wouldn't always be the case. I thought about him going off to kindergarten at the age of 4 or 5 and found myself wondering what I would then do with myself. I imagined myself trying to re-enter the workforce after a five-year hiatus. While of course it can one hundred percent be done—it wasn't necessarily a situation I wanted to sign myself up for. 
Going Back to Work Was Possible
In those last few weeks of leave, I simply couldn't imagine adding "work" into my new routine. There were days when keeping myself and my child alive felt like all I could manage—how was I now supposed to "go to work" five days a week, looking presentable, acting professional, and—ultimately—using my brain for things beyond the scope of infant care?
But Brody's book gave me hope. In the book, there are a number of chapters catered to different life situations. For example, there is a chapter dedicated to re-entering the workforce, one catered to entrepreneurs, and chapter seven is quite humorously titled "Pumping Doesn't Have to Suck."
I read this book cover to cover (including the chapters that didn't apply to my situation) and found encouragement in the stories and wisdom of countless women who had done what felt like the impossible: tackled a career alongside motherhood. As someone who loves style, I also particularly loved the "On Looking Human Again" chapters that are chock full of tips that truly made a difference in my own new-mom beauty and fashion game (spoiler alert: buy the good undereye concealer.)  
---
As any parent knows, there's a lot to consider when it comes to juggling family life with a career. For those who desperately want to send in their resignation letter post-baby but know deep down that it may not be the right decision, I can't recommend this book enough. Because the truth is, there aren't four trimesters. There are five. And as our generation blazes forward into frontiers still relatively unknown, the best thing we can do for ourselves and one another is to take comfort and learnings from those who have accomplished the seemingly impossible.