We are in a major meal rut at our house. We rotate through the same few meals on a regular basis to the point that all of us are tired of eating them—even the snacks. In fact, last week my 3.5-year-old told me he was "sick of string cheese and also avocado," two of his most beloved favorites. And when your toddler tells you they're sick of snacks, it's time to change the game.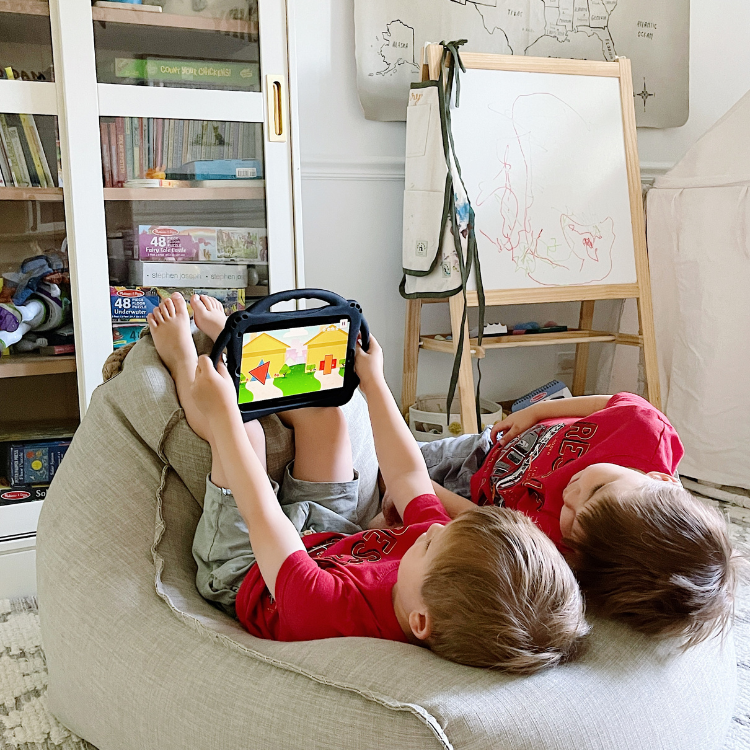 a pediatrician shares what she *really* thinks about LOs and screen time
I am by no means a great cook, and I've been more than happy to support our local restaurants by ordering more takeout than I'd like to admit. I know it is healthier to cook at home—both for our bodies and our budget. And that's where Trader Joe's comes in to save the day. The meal options are endless, and I've never left the store without finding something my kids will like that's both relatively healthy and also easy to make.
If you're looking to get out of a meal rut like I am, check out five of the Trader Joe's meals I can always count on my kids to eat.
1. Chicken Burrito Bowl + Guacamole To Go
This one is versatile—serve it as a bowl, a burrito, or a taco. Dinner is ready with this in just about five minutes.
2. Black Bean or Red Lentil Pasta + Tomato Basil Pasta Sauce
I'm not going to lie, I had no idea if my kids were going to like these kinds of pasta when I bought them on a whim. Since they have more protein than regular pasta, I feel good knowing they'll stay full for, well, as long as toddlers stay full. Veggies come in as TJ's delicious tomato basil pasta sauce.
3. California Veggie Burger + Root Vegetable Fries
These burgers heat up within minutes for a quick-serve lunch or dinner, just give yourself about 20 minutes in the oven for the veggie fries. If your kiddo is into dips, a side of ranch or hummus is a great addition.
4. Zucchini Spirals + Organic Vegetable Medley + Alfredo Pasta Sauce
This one goes all-in on the veggies but is also topped with alfredo sauce, so it seems like pasta. If you're looking to add some more protein to the meal, we like Trader Joe's turkey meatballs.
5. Chicken Chow Mein + Shelled Edamame
Is it just me, or will kids basically eat anything with noodles? To be honest, I'll basically eat anything with noodles too, so there's that. Edamame packs a serious protein punch, so this is another meal option that should keep your kids full for awhile.