Suddenly, it's February, and Valentine's Day will be here before we know it. Which is wild because, if you're like me, you're still taking down the last bits of holiday decor placed around your house (truly no judgement).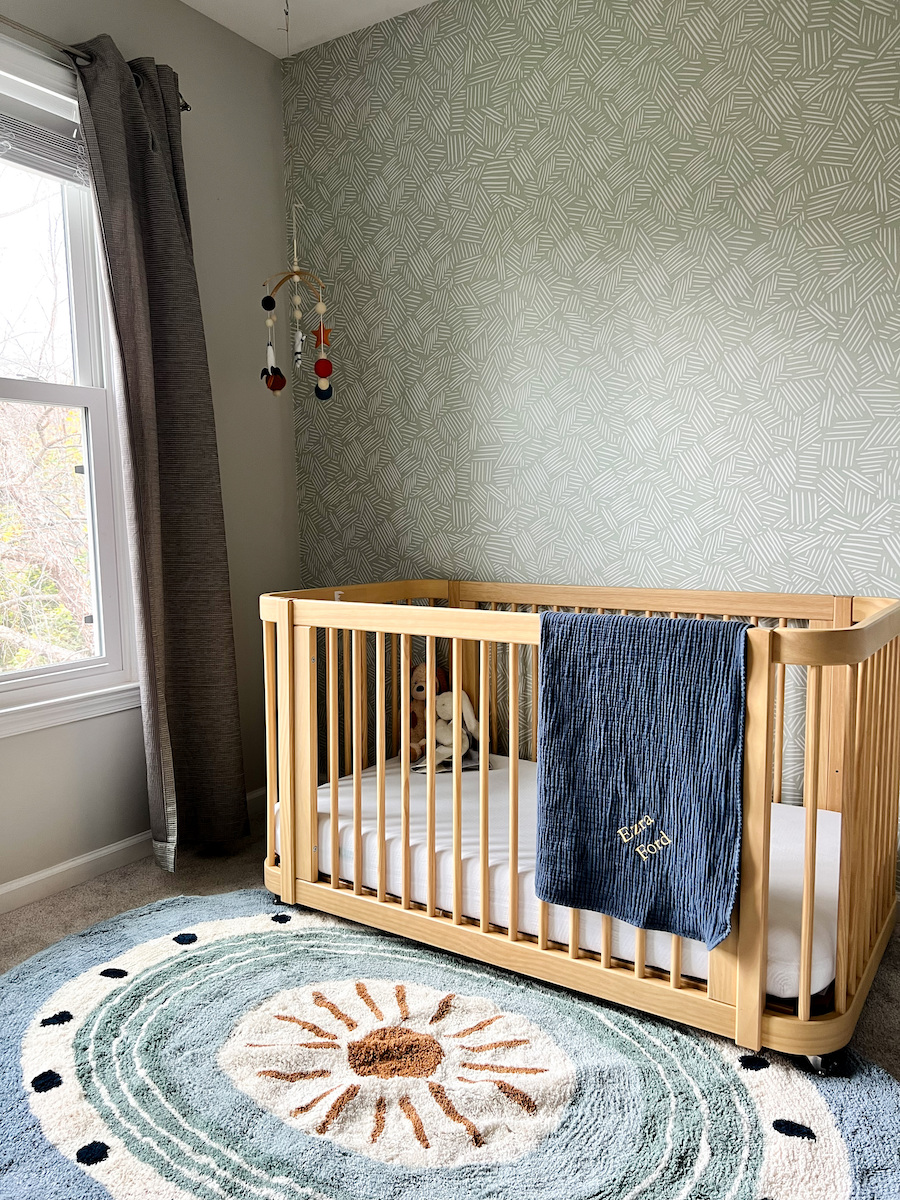 editor-favorite crib brand Nestig just released gorgeous new wallpapers that will easily transform any space 😍
This year, maybe your kids are still swapping non-candy Valentine's cards in the classroom or maybe you're just looking for one more way to keep them entertained this winter during the seemingly never-ending days spent inside at home. Either way, we created two brand-new Valentine's Day-themed coloring pages, plus a printable, customizable card just for them to send to grandparents, leave out for the mail carrier, or share with a neighborhood friend.
Scroll down to download the coloring pages and be sure to tag us @theeverymom on Instagram to show off what you and your LOs have created. Happy Valentine's Day, Everymoms—sending love to you all!
Candy Hearts Coloring Page
Is there a more classic symbol to represent Valentine's Day than candy hearts? Adorned with sweet phrases like "Virtual Hugs," "Be Mine," "You Rock," and "Cutie Pie," this page is perfect for helping kids learn colors as they fill each heart with a different hue. Stick to classic candy heart colors including pastel yellow, orange, green, blue, pink, and purple or encourage your little artists to get even more creative with any colors they choose!
Kids Printable Valentine's Day Card
Use this simple (and super cute!) combination coloring page and Valentine's Day card to help your little ones send love to someone special in their life this February 14. Print this page, have your kids fill it out and color it in, and voila—a handmade V-Day card that's sure to bring a smile to anyone's face. Pro Tip: Bookmark this article and use this heart-themed template card year after year!
Roses Coloring Page
A dozen roses are a classically popular Valentine's Day gift, and this coloring page represents just that. Kids can practice coloring inside the lines of the flowers' pretty petals and leaves and imagine these roses as any color they choose. Traditionally, yellow roses represent friendship, pink means admiration, and red stands for love!
This article was originally published in February 2021. It has been updated for timeliness.