Despite my slight obsession with TikTok, I don't create a lot of parenting videos of my own. But I wanted to know what my "for you" page looked like compared to other moms. After all, if you ask someone about their love language or Enneagram, you're likely to get an answer very quickly. This made me wonder, what kind of TikTok mom are you?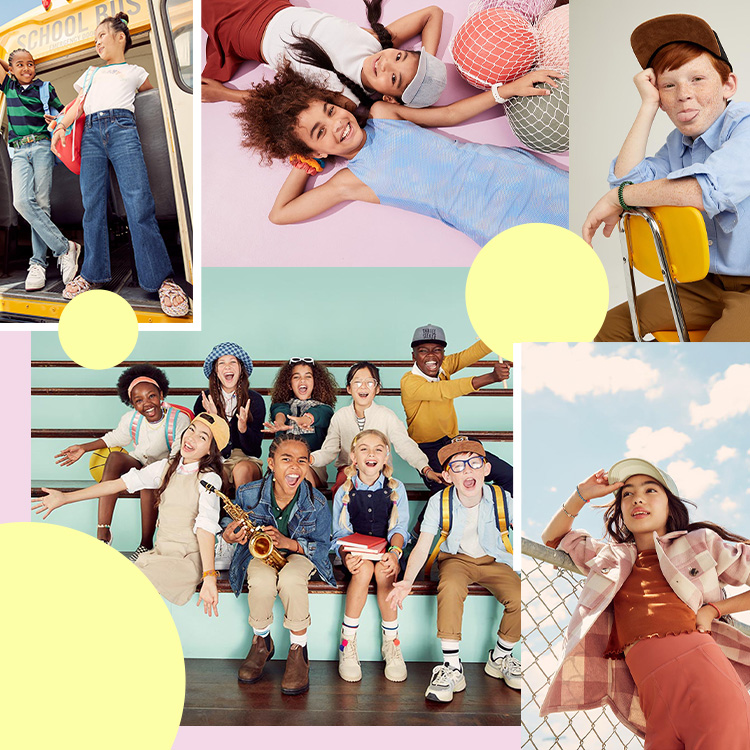 we did all the work for you—download our free printable and shop the list! 🍎✏️📚
Parenting is hard, even on a good day. So it's no surprise that more and more moms are uploading to the viral social media site TikTok to rant, laugh, and cry with their followers. For those of you who don't use the app or are new, there is a "For You Page" curated by the TikTok algorithm to show you videos by creators that the app thinks you might like based on past views, searches, and overall interactions. 
While scrolling through TikTok, I realized that my slight obsession has turned into a sea of mom jokes, hot mess moms, and sometimes thirst traps by mamas I admire. I find myself laughing and sometimes cheering along with a mama who is doing her best and being an overall rockstar. In my opinion, TikTok is more than a social media platform—it's become a social movement where millions of viewers are making connections, business opportunities, and long-lasting friendships. 
If you are a fellow Millennial, you may remember the silly quizzes to determine which Harry Potter house you belonged to or what Disney Princess you'd be based on a ridiculously random list of questions. Well, think of this as an easy guide to help you find your niche of moms on this popular app that you will not regret following. Here are a few of my favorite moms on TikTok. See which ones resonate with you.
The Motivational Mamas
Emily is by far one of my favorite TikTok moms because of her ability to be incredibly funny and motivational.
Sometimes you just need a reminder to give yourself grace.
Gentle Parenting Pros
Whether you are a pro at gentle parenting or are just beginning, Jordan's videos are great to watch gentle parenting in action. She explains the process by breaking down what she's saying and doing to help her child.
Gentle parents can often get a bad rep of being a pushover, but Gweena really lays out perfect examples of what gentle parenting really can be.
It takes a lot for a parent to admit to overreacting, so I can't help but respect Preusser's flawless way of explaining how she forgot to lay out expectations and rules before letting her child drop a letter to her friend.
The Funny Moms
Whether you're the cool mom, PTA mom, or hot mess mom, Brandi summed up what kinds of moms exist in this hilarious skit.
I could watch this creator's videos for hours because she has mastered physical comedy and real-life mom realities in an endlessly funny way.
Imperfect mom pokes fun at moms not having many friends in this adorable video.
Masters of the Mom Hack
This handy hack shows moms how to easily use a gate at the top of stairs.
Krystal breaks down tips to make bedtime so much easier for middle-of-the-night wakeup calls.
This video gets real about things moms don't need.
The Organizers
There's just something so satisfying about a perfectly stocked fridge.

Shannon lays out her top four helpful kitchen mom hacks.
The Aesthetic Moms
Nothing's more peaceful and beautiful than making a bath for your children, but this one takes the cake.
What's cuter than a baby spa day?
Tiffany is the epitome of #Pinterest goals, and her page is so aesthetically appealing.
The Mamas Unfiltered
Holly gets real about parenting and being willing to try practically anything to help your child learn to clean their room. What's better than an unfiltered mama showing you that you aren't alone?
Josie gets real about #momlife in this cute little video.
This funny video sums up how often moms feel touched out and just need a break.