Social media gets a lot of slack in the parenting world. Moms are constantly being told not to spend too much time scrolling or compare their lives to other people's highlight reels. We're told to be cautious of how much we post about our families one second, and then we might be chastened by a friend or family member for not showing enough. Plus, it's no secret that mom shaming is alive and well on social media. But I find a lot of positives on social media, and I know I'm not alone.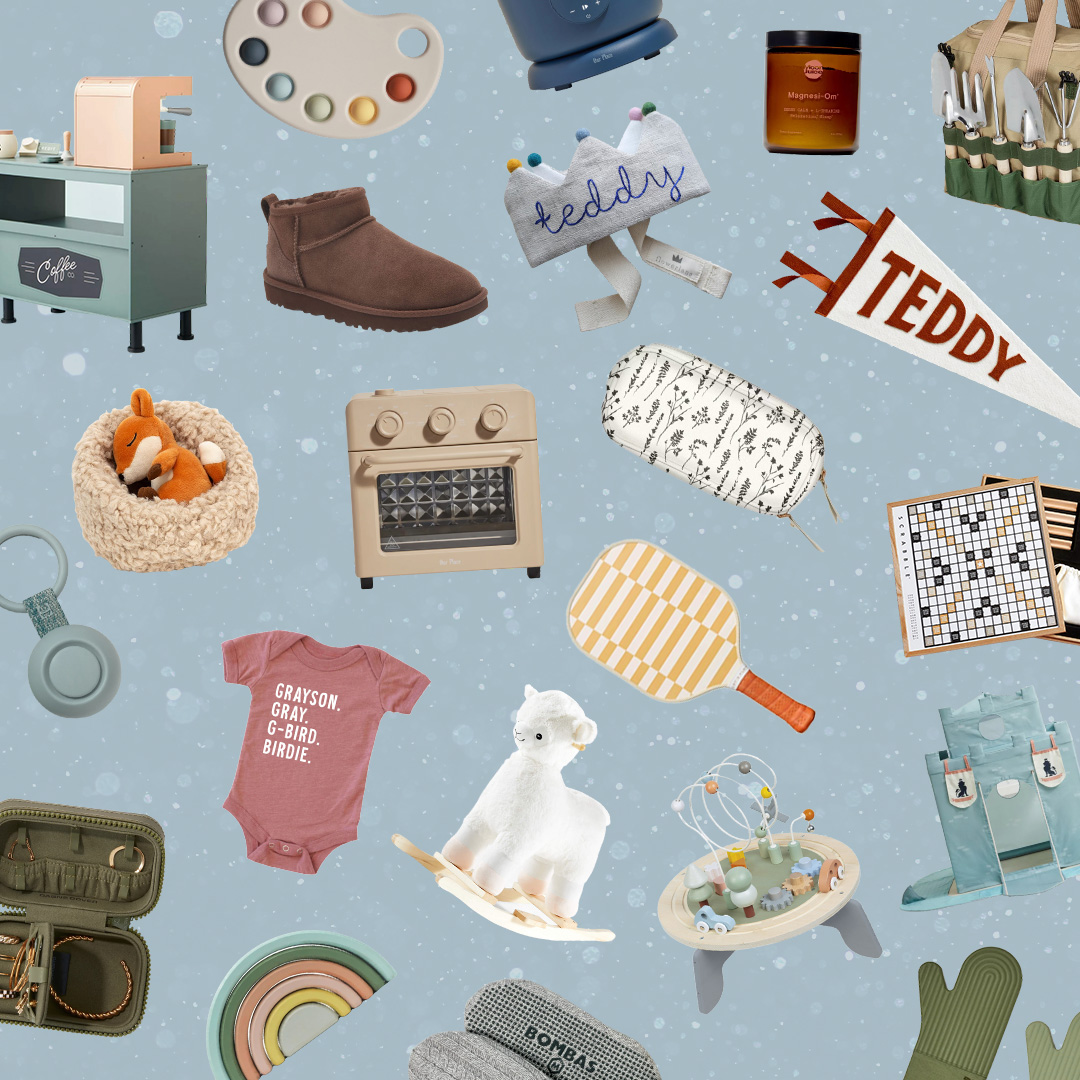 everything you need to ace holiday gifting this year 🎁
Social media is more than just silly apps for entertainment; it's a door into the present, real lives of moms. It's a place where mothers can find connection, especially mothers who have felt isolated in the last few years due to a lack of safe and affordable child care, lack of flexible work hours, an unequal share in the unpaid labor of raising a family—the list goes on. And I'm not ashamed to say that I'm a better mom because of social media. Here's why.
1. It made it so easy to find valuable information and advice from other moms
Now, I know that some moms have a close relationship with parents, aunts, and grandparents who are fountains of advice, but for those of us with families with intergenerational trauma, even the most well-intentioned guidance is not always the best (or safest) option for our situation. Allowing myself to dig into the corners of social media, I can bypass uncomfortable conversations and connect to a dozen experts in nutrition, mental health, and milestones who have created resources for parents like me.
While I always take parenting advice with a grain of salt and consult my children's doctor first, sometimes, a mama just needs insight from other parents who have been through similar challenges with their children. From potty training to teeth-brushing battles to the best way to learn sight words, I depend on my mom friends on social media to talk through these challenges and help give me input to tackle them.
2. It has allowed me to gather and support a strong social network of friends
When I first became a parent, I found it very isolating. We had recently moved out of state from where my husband and I grew up, and finding friends with two children under 2 felt unattainable when I could barely make it out of the house to a doctor's appointment by myself. It wasn't a surprise when I was diagnosed with postpartum depression and had a reality check by my therapist that I had been putting myself last for too long. She encouraged me to find a strong support network, and one of her recommendations was to utilize social media. 
I was able to follow moms like me who were struggling with their mental health, new moms, moms of five plus kids, as well as rockstar moms who were just a joy to follow. Opening up to the world of socials wasn't a step back for my family but a way to open the door to connections that have turned into lasting friendships and career opportunities. 
3. It makes activities more accessible for me and my family 
Without social media, there is no doubt in my mind that I wouldn't be able to access the wide variety of online creative activities for me and my kids. Having a disability myself and coping with chronic pain can make it difficult to get out of the house every day, and having a son with disabilities that can sometimes affect his behavior around other children, group activities in person just aren't always a great fit. But thanks to apps like Instagram and mom groups on Facebook, I can constantly be up-to-date with the latest crafts, science experiments, and Zoom classes my friends and followers personally review. 
Whether it is a beautiful spring day outside or I am looking for a low-energy activity for a quiet rainy day, I can just curate my search for what I need.
4. Social media has allowed me to find my passion again
As a little girl, I loved playing with dolls, reading, and knitting. I had endless time to enjoy hobbies that would feed my soul. But as an adult and a parent, I barely had time to go to the restroom in peace. Creating my own Instagram page and TikTok hasn't been about fame or self-obsession, it's been about finding those who connect and sharing my passion with other parents who have similar interests.
Social media allowed me to rekindle my passions, and the best part is that I can share that with friends and others around the world in just a few minutes. Watching others who share a similar interest on socials helps me feel inspired, and I am able to learn and grow in ways that I wouldn't have been able to without these tools.