Before kids, rainy summer days may have meant extra relaxation or uber-productivity. An open window with warm air, rolling thunder, and the soothing pitter patter of raindrops offered the perfect excuse to stay in bed. Or maybe a rainy day was just the nudge you needed to tackle an organization or indoor home project.
This baby bath set from editor-favorite brand Pipette includes tear-free shampoo + wash, nourishing daily lotion, and a hippo toy to make bath time extra fun.
But rainy days as parents can be anything but relaxing and productive when surrounded by the pitter patter of little feet. A toddler on the move or a chorus of "I'm bored" from your kids may be more of the standard. Of course, you can venture out for indoor activities—like a trip to the children's museum or the library—but no doubt many other parents will have the same idea. So if a day at home is in order, we put together this list of 10 of our favorite rainy day activities for kids.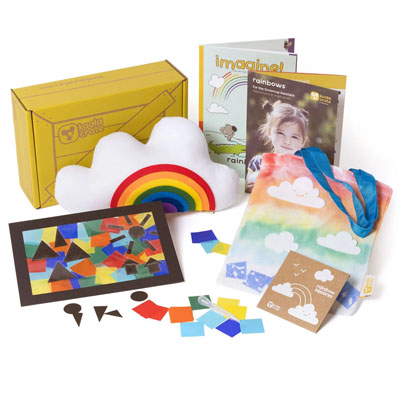 KiwiCo
Keep rainy day learning activities on hand with a KiwiCo subscription crate. Choose your child's age and interest, and KiwiCo will send a crate right to your door with supplies and instructions to encourage hands-on learning on a rainy day—or really any day! I can also tell KiwiCo was founded by a mom with instruction details like the caregiver involvement required for each activity and easy clean-up supplies. Use code EVERYMOM for 30% off your first month's subscription of any KiwiCo line!
Get inspired by the Tokyo games by hosting your own gymnastics competition. Kids can channel their inner Simone Biles for a fun floor routine. 4 colors available
---
Yes, sometimes it's tough to pause meal prep when your kids want to help, but a rainy day is the perfect time to slow down and work on a cooking task together. These Montessori knives help get little ones involved in the kitchen safely.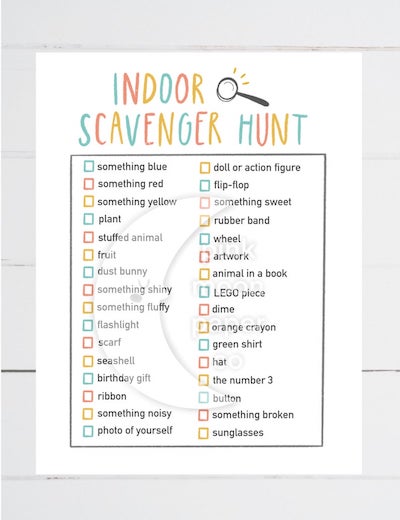 A scavenger hunt is a good way to keep the kids busy and entertained indoors. There are a ton of different themes to choose from for kids of all ages, like this cute and easy printable from Pink Moon Paper Co. on Etsy.
Grab some of their favorite board games, like these classics that can help make counting, colors, and rule-following fun for your littles.
This post was in partnership with KiwiCo but all of the opinions within are those of The Everymom editorial board. We only recommend products we genuinely love.