Do you ever sit back and wonder what we ever did without Amazon? I do, and sometimes I, frankly, can't believe how patient I used to be waiting for packages to arrive before the magic of Prime two-day shipping. Nowadays, I turn to Amazon on many occasions to purchase items I need immediately restocked throughout my home, to buy things I just can't find anywhere else, and (my favorite of this list) to treat myself to fun, pick-me-up products that bring a smile to my face when they hit my doorstep.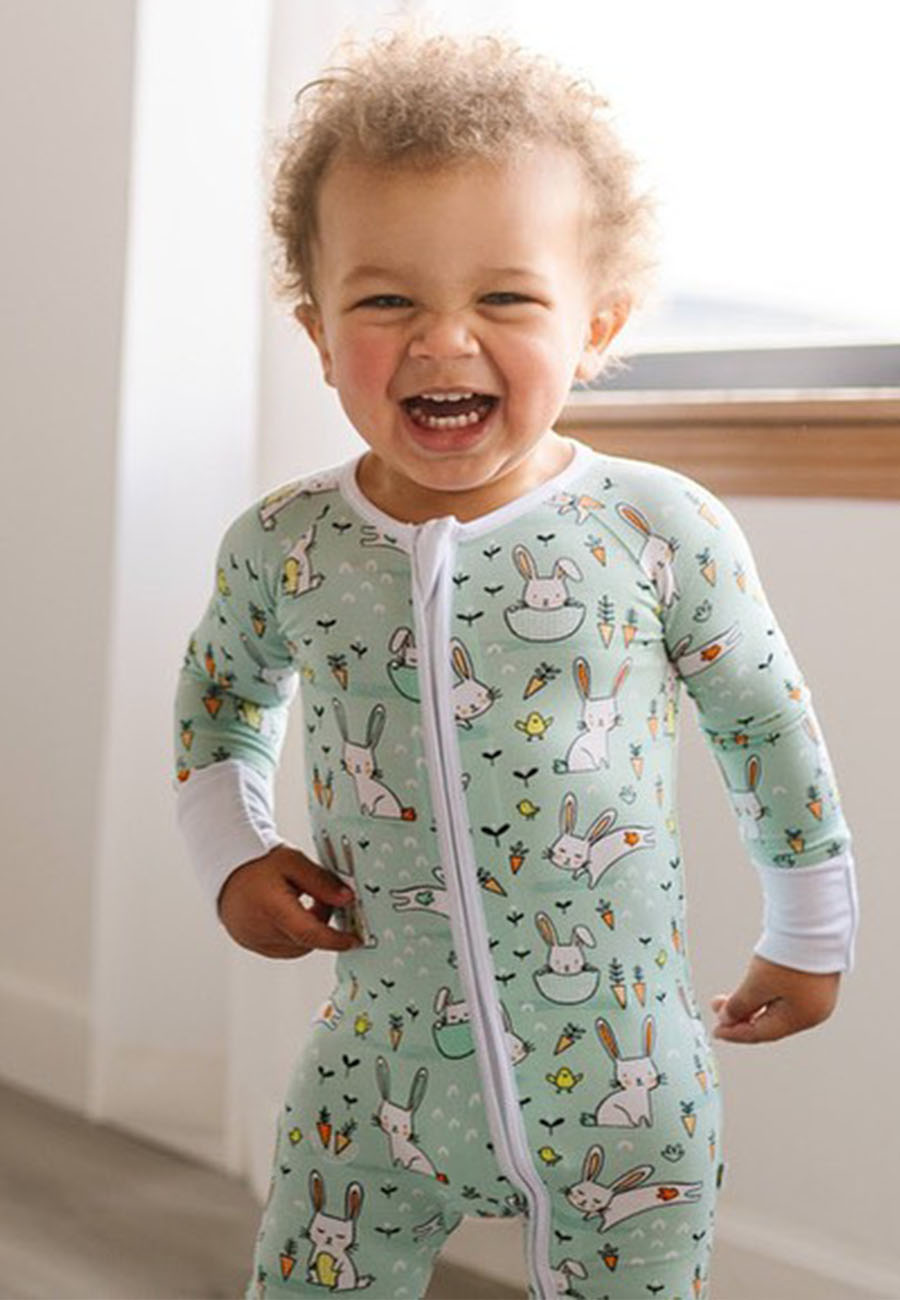 Our Favorite Easter and Spring Pajamas for Babies, Toddlers & Kids
Many of my coworkers also rely on Amazon to buy items for their babies and kids. And if I've learned anything from working for The Everymom as a yet-to-be mom myself, it's that little ones require a lot of stuff—and you need it fast. From snacks, clothes, and toys to new stay-at-home essentials including chore charts, books, calendars, and organizational bins, The Everymom team recently stocked up on some must-have items that we think you'll like too.
Scroll down to check out 31 items our editors bought and loved from Amazon! 
OMERIL
Looped resistance bands are one of my favorite items for at-home workouts because they are cheap and take up no space. Admittedly, I already had a set, but my toddler for some reason thinks these are so fun to play with so she always steals mine and I can never find them. So, I finally purchased a second set so we can each have our own. At $9 for a set of five, it's cheaper than most toys I buy her anyways.
Happy Baby
I have these on a subscription order because I may or may not use them as a bribe when I need my daughter to sit quietly while I'm on work calls. We go through containers very quickly.
Olababy
I've tried a lot of brands, and this is my favorite toddler bowl yet. It has the best suction so my daughter can't pull it off her high chair (all other ones she's managed to pull off and toss to our dog!), and I love that it comes with a lid to easily store away leftovers.
Bentgo
Due to my toddler having a dairy allergy, I've started sending all of his food with him to daycare. This lunchbox is fantastic! It has little compartments for main meals, snacks, condiments, etc., and locks tightly to prevent spills. I'm telling every mom I can about these lunchboxes—I love it!
HOZZQ
Yes, I've jumped on the Halloween bat decor bandwagon! I love decorating for Halloween, and these will be perfect right over our fireplace. Can't wait!
Haakaa
One of my girlfriends just had a baby, and after she told me that she's trying to breastfeed, I immediately sent her two of these. They helped relieve me when I woke up engorged.
WWWW Store
Since the March shutdown, my husband and I have been doing at-home workouts a few times a week. He usually went on a run until about a month ago when he started stealing my yoga mat for circuit training. So, I treated myself to a new yoga mat and love this one. It has just the right amount of stick and cushion for my online at-home yoga, barre, and circuit training classes.
mDesign Store
My kids have been back-to-school in-person for a few weeks now, but I bought these supply caddies as a just-in-case-schools-shut-down back-up plan. They are the perfect size and weight for my girls to store and carry their own portable supplies of crayons, markers, scissors, and glue sticks.
Insight Editions
This item is definitely more of a want than a need, but when I saw this "Friends"-themed advent calendar (complete with 40 show-inspired keepsakes inside!) pop up on my Amazon app, I knew I had to have it. I preordered it (it's not set to ship until 10/27) for myself as a surprise pick-me-up as we enter the holiday season. It's been a long year, and sometimes, we just need to treat ourselves to something silly and simply fun—and that's exactly what this is.
Elomi
Since I've been working from home, my daily uniform is either leggings and a T-shirt or jeans and a tee. I've been in the market for a new T-shirt bra, and after reading a recommendation for this one, I purchased it. It's really comfortable, and the fit is great for women with larger busts. I especially love the cut-out and lace detailing to add a little fun to my everyday bra.
Pink Picasso
In an effort to spend less of my downtime mindlessly scrolling on my phone, I recently ordered one of these paint by numbers kits, and let me tell you, it's become such an unexpectedly fun new hobby! The kit comes with everything you need, and I love that the canvas is nice and big. I am not crafty at all, so I was a little intimidated by this project, but the painting is easy to do, and it's been a great way to take my mind off of things after a stressful day. I plan to hang this in our guest room when I'm done!