Like many families, we have a few bigger trips planned this year. But on a recent getaway with my kids—ages 4 and 6—I realized we really needed to look into the best luggage for kids and upgrade their bags now that they're more capable of toting their essentials. This past trip, we had a backpack for each of our children, a carry-on, and a checked bag, but we regretted not having luggage they'd be able to use themselves.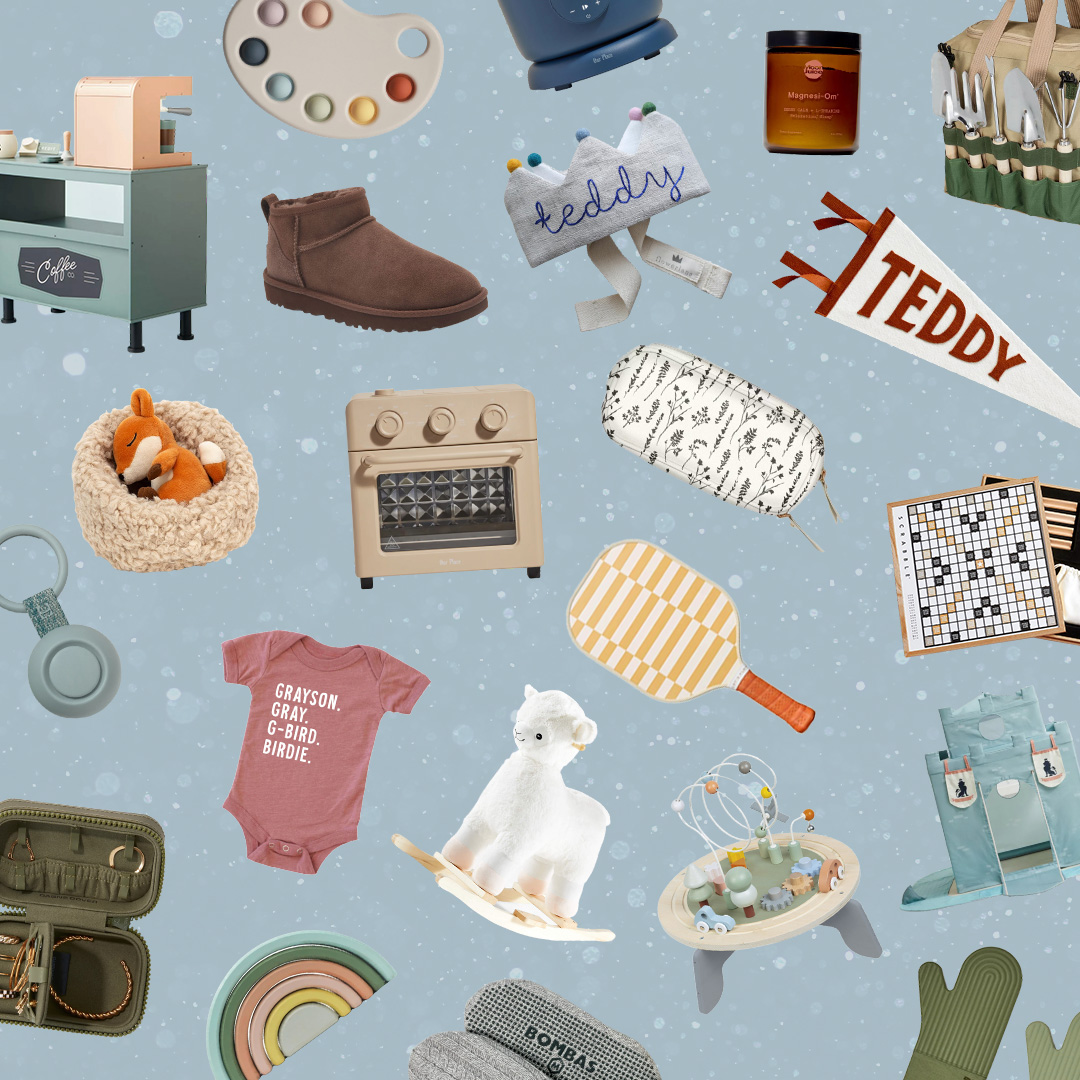 everything you need to ace holiday gifting this year 🎁
Luckily, there are plenty of options that fit our needs, budget, and their interest (because it never hurts to get them excited about using their own "big kid" suitcase). Whether you are new to traveling with kids or a pro-on-the-go, luggage truly makes a difference when towing along a few little ones. Here are 15+ of our favorite luggage options for kids and a few extra travel accessories to help make your trip a breeze.
Editors's Note: Each airline has its own unique set of rules for carry-ons, in-flight accessories, and safest practices. Before purchasing, make sure to consult your airline in advance.
Best Budget Luggage for Kids (Under $100)
Best Investment Luggage for Kids (Over $100)
Best Ride-On Luggage
Travel Accessories to Make Travel with Kids Easier
Amazon
This handy accessory is a travel seat that attaches to carry-on luggage so little ones 2 years old and up can be carried along comfortably on top of the luggage. Weighing in at a light 19 ounces, the Lugabug travel seat can hold a child up to 50 pounds once strapped in and comes in black and gray.
Amazon
This hook is simple to use and allows parents to carry bigger items at once, thanks to its heavy-duty aluminum. It is designed to allow hands-free transport (think diaper bags on rolling suitcases for travel) and comes in several different shades.
Amazon
After a week-long trip that included a few flights, bus rides, and Uber drives, I wholeheartedly suggest that families who are using carseats get a luggage strap or attachment to make travel a hundred times easier. This strap helps transform your rolling suitcase or bag into a simple car seat carrier in just moments for those with a top tether.