You know those parents you see on social media? The ones traveling the globe with their toddler in tow, making it appear like 9-hour flights and half a day's jetlag doesn't cause a blip in their child's schedule? That is not me. I took one flight with my then 8-month-old, who was by all accounts a relatively easy baby, and decided "ya know, maybe we'll just sit this whole traveling thing out for a couple of years." Little did I know we'd add another baby to the mix ten months later, then quite literally be grounded due to the worldwide pandemic. Which brings us to today. We recently took our 4 and 3-year-old boys on their first flight together (technically second flight for the oldest).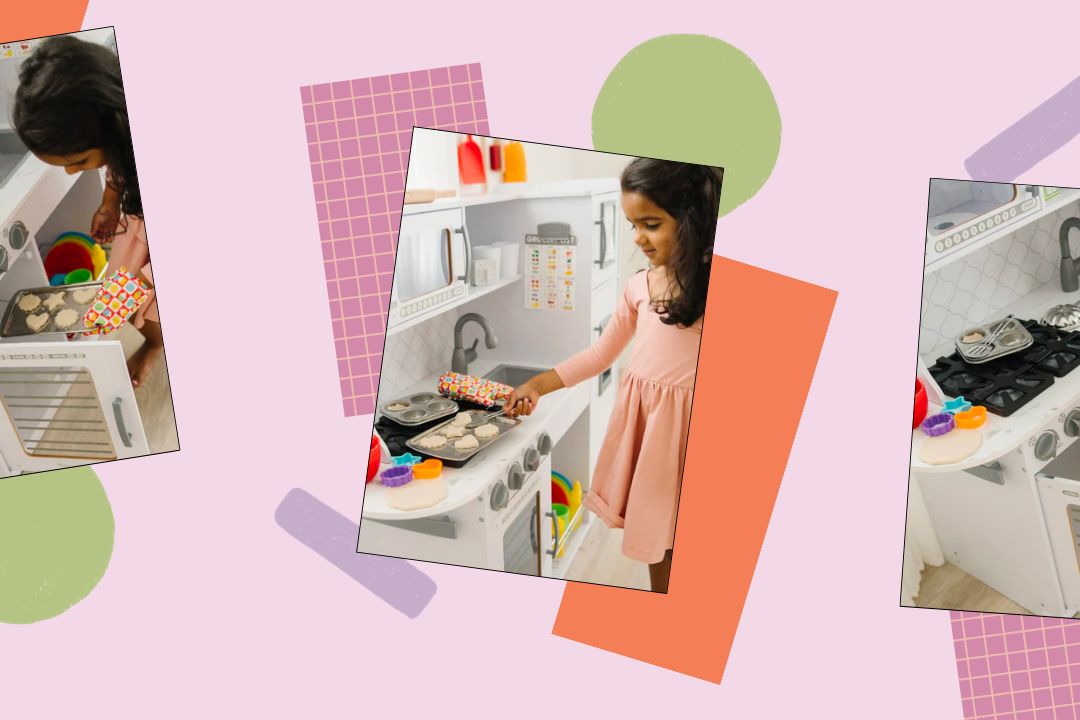 I'm naturally an anxious flier to begin with so I planned the whole experience rather cautiously. We chose a relatively short, direct, domestic flight, there were no long car rides on either end of the trip, and I packed a few things I was hoping would help (we finally bit the bullet and purchased a second iPad to ensure in-flight entertainment). But given we had never flown with both boys before, it still could have gone either way.
Stokke JetKids Bedbox
I'm happy to say that one of the items I packed was the Stokke JetKids Bedbox. Well, technically we had two, one for each boy. It was an item I'd seen the aforementioned jet-setter parents use with their little ones in my Instagram feed. I was very familiar with the Stokke brand and their ingenious baby gear products. The JetKids Bedbox seemed no different, plus it just looked pretty awesome. So when I saw it at the annual Nordstrom sale, I grabbed two knowing we would be flying with our boys this year.
Stokke JetKids Bedbox Review
I didn't know what to expect but I loved a few features the children's suitcase offered: namely that the Stokke JetKids Bedbox is so-called because when it opens up, it pairs with the plane seat to create a little bed for small kiddos to stretch out on–perfect for long-haul flights or flying during nap time. As they say on their website, "it turns an economy seat into a first-class seat for children."
Secondly, I loved that the design allowed kids to ride on it. I figured my boys would have a lot of fun with that. Plus it was adorable and the adjustable strap made it easy for the kids to pull on their own when they were not riding along.
So now that we are on the other side of our first round-trip flight with the Stokke JetKids Bedbox suitcases, I'm happy to share the good, the bad, and the fun.
Overall, we absolutely loved the Stokke JetKids Bedbox for our boys and I highly recommend it for several reasons.
Pros
The ride-on feature made getting around the airport a breeze.
It kept my two boys safely in arms reach; they would otherwise be prone to running around. It allowed us to move quickly through the expansive airports when we needed to (Chicago's O'Hare Airport is our home base; if you know, you know–that place is huge). And lastly, both kids had so much fun riding on their Stokke JetKids suitcases. Which, let's be honest. Happy kids when traveling is a huge win. It also got a lot of positive responses from just about everyone who saw us. "Where did you get that? We need that!" or "our daughter needs that for her kids!" Smiles all around. And yes, there is a top handle for them to hold onto plus shock-absorbing front swivel wheels. Truly we had no issues getting around with them riding.
The Stokke JetKids Bedbox easily folds out to make a bed for your little one on the flight.
I was worried this would be overly complicated, but I practiced setting it up once or twice at home, and it really was quite easy. We didn't need to use this feature since it was a short daytime flight, but it would be crucial if we were ever taking a long-haul flight or had we traveled during nap time for my little one. Call your airline in advance to make sure they approve the use of these as some may not allow it. We flew United and didn't have an issue, however, it would need to be safely stowed during take-off and landing, like all carry-ons.
The size is designed to fit under the seat in front of you or in the overhead bin.
On our initial flight, I had the Stokke JetKids Bedbox under the seats since I packed a few of the items they'd want to use on the plane in them. At first, I had a bit of trouble coordinating getting the suitcase in and out from under the seats, but largely because I was trying to remove it two seats over, which would have been difficult with any bag. When I tried again, I realized I had it facing the wrong way, and when I adjusted it, it went under much more easily.
That being said, I packed differently for our return flight home. I put the priority items they'd need (snacks, iPads, headphones, LEGOs) in their small backpacks that went under the seats, and we put the Stokke JetKids suitcases in the overhead bin. Had I planned on the boys sleeping on the flight, I easily could have grabbed them and set them up this way once the seatbelt sign went off. Truly, it works either way.
The Scandinavian design is chic and functional.
The Stokke JetKids Bedbox is available in several colors, includes added storage in the top part of the box (a new feature), and includes an adjustable strap making it easy to carry over your shoulder or pull regardless of height (suitable for adults or children to pull). A nice added feature is that the Stokke JetKids Bedbox comes with two sheets of stickers which my boys used and had so much fun personalizing and adding their names to their individual suitcases before we left town. It was just another thoughtful detail to get the kids happy and excited to travel.
After using it, there were two challenges to note:
Cons
One downside to the Stokke JetKids Bedbox is that the open and close functionality is a bit clunky.
You need to use both hands at once and you have to open each side at the same time to pop off the top, which can be challenging on a plane. It's a design flaw that I hope they update and truly my only negative thing to say about the product.
The size of the interior is also limiting if you're planning on this being your child's only bag.
If you plan on using the bed function, the items that create the bed (a small flat cushion) are stowed in the box, taking up precious packing space. Of course, if you don't plan on using the bed function, you can leave the cushion at home and free up that space. Either way, I would not plan on this being your child's only bag, which we didn't so it wasn't an issue. We used it primarily for extra packing space and the ride-along and bed function for traveling.
What Age is the Stokke JetKids For?
The Stokke JetKids Bedbox bed feature is recommended for ages 2 and up and the ride-on feature is recommended for children ages 3-7 with a weight limit of 77 lbs. My boys were 3 and almost 5 when they used them for the first time, and those ages were perfect.
Where To Buy Stokke JetKids Bedbox
The Stokke JetKids Bedbox is available on Stokke's website as well as in major retailers. We purchased ours at the annual Nordstrom sale, but you can currently find it at the following stores:
Is The Stokke JetKids Bedbox Worth It?

Overall, I think the Stokke JetKids Bedbox is worth it if you plan on taking at least a few flights with your child between the ages of 2-7. The perks it offers like its ride-on feature, footrest, and fold-out bed are unlike any other product I've seen on the market–again, thanks to the brilliant Scandinavian design. It's chic to carry around, fun for the kids, and makes the airplane travel experience easier for everyone. At over $200, the price is a bit on the high end, but the quality is top-notch, and helps the flying experience with little ones. I'm honestly excited to use it again—and I know my kids are too.