When it comes to air travel, I'll try anything to keep my children entertained throughout the flight. Crayons, stickers, books, action figures, and other playful odds and ends: All have been packed into my family's on-board luggage with the hope of creating an environment in which my kids are happy and quiet. My little ones, aged 3 and 6, have flown dozens of times. But I'll be the first to admit that it's a total guessing game as to what will keep them content. The rules seem to change with each flight and from child to child.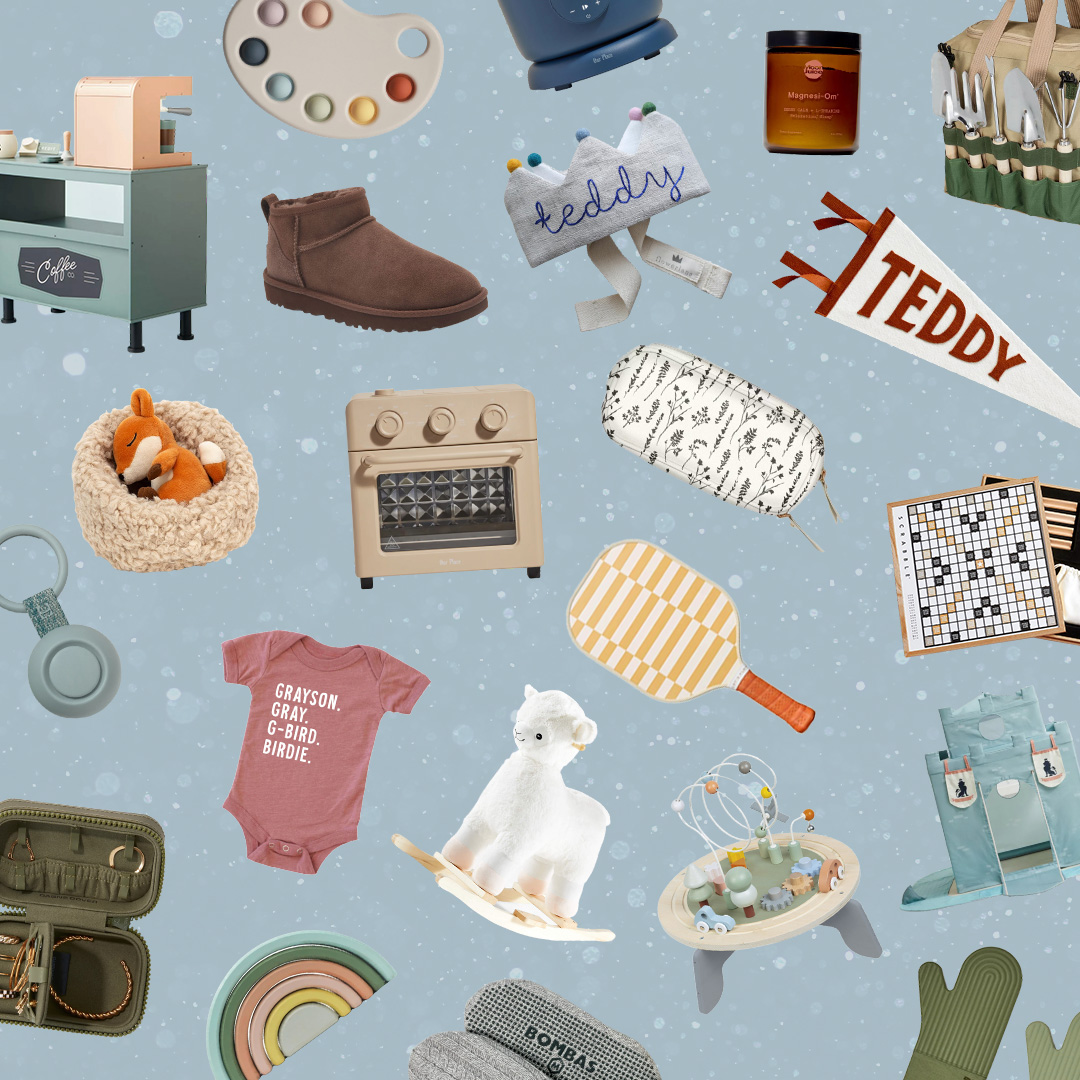 everything you need to ace holiday gifting this year 🎁
I know I'm not alone in this quest for the perfect travel items for kids. At school pick-up or parent-child groups, I've engaged in many conversations about how to keep a child entertained on a flight. Parents swap tips and share success stories or regrets. A common piece of advice is to pack a tablet. But if your kids are like mine, even using those to watch shows or play games isn't enough to fully capture their attention for the length of a multi-hour flight.
So what's a parent to do? Allow me to suggest the latest tool in my traveling-with-kids toolbox: a set of origami paper.
Why I Love Origami Paper When Traveling
Origami paper packs typically cost less than $10 and contain 100 or more sheets in a variety of bright colors. You can find paper sets at local arts and crafts stores or even big box stores like Target. They have a super slim profile, so you don't need to worry about them taking up precious space in a carry-on bag. Moreover, instructions for basic folding designs are often included.
Origami is relatively calm and quiet, so your family's chance of disrupting surrounding passengers is low. The tray tables comes in handy for folding. It's mess-free and doesn't involve many small parts, which always inevitably fall into the hardest-to-reach spots of the airplane floor. Use a binder clip or bag to keep the paper in one bundle. Add some crayons into your carry-on and use the paper for coloring if origami isn't your kids' jam.
How My Family Does Origami
On a recent five-hour flight, I taught my oldest child how to make and use a paper fortune teller (aka cootie catcher). It was a fun throwback activity for me, and we ended up making several iterations. I shared tips on construction, how to fill in the sections, how to choose the answers, and how to hold the fortune teller. My approach is to select words or phrases that keep the answers positive or ambiguous, because I noticed little kids can place a lot of authority in paper fortune tellers. For a solid hour, we asked each other questions about our upcoming vacation, features of the plane, and members of our family. It was a fun, unobtrusive way to gain some insight on her excitements, interests, and perspectives.
My kids love arts and crafts, so this activity was right up their alley. My first-grader incorporated art into her fortune teller folding project, using pictures rather than using words or numbers. For example, little hearts stood in for numbers on the inside folds. This was enjoyable for both of us because she could express her creativity, and I didn't have to spend my time slowly spelling out words aloud.
Later in the flight, we all made simple cranes together. My youngest was able to join in on this activity with a little parental guidance. My husband, who first introduced the art form to our family, showed off his impressive folding skills by creating beautiful flowers and snowflakes for my kids to play with on the plane. Pretend play using the creations carried us through another stretch of the flight.
Best Age for Origami
Origami is an excellent activity for my first-grader. She has the fine motor skills to fold the paper into designs, plus the patience and attention to follow directions. My preschooler is able to complete some simple folds but spends most of her time playing with or coloring on the finished creations. I'd recommend this craft for elementary school-aged kids if your family is new to paper folding.
Benefits of Origami Extend Beyond Travel
Origami isn't just a great activity for passing time while traveling. The art form has been shown to provide outstanding STEAM benefits to children and adults alike. It's a type of focused attention meditation, which lends itself to creating calm and quiet vibes on a plane or car ride. Plus, folding paper and following origami patterns provides opportunities to strengthen motor behaviors, spatial reasoning, and problem-solving skills, especially in young children—and that's not to mention its creative benefits. All in all, there are endless benefits to giving origami a try. It's an intergenerational activity that can be the genesis for developing skills and creating memories enroute to your destination or even once you've arrived.
Shop Origami Supplies for Your Family's Next Flight
If origami seems like something your kids may enjoy on a flight, purchase a low-cost paper set and give it a try. Thankfully, a set of origami paper takes up virtually zero space in a backpack.
Taro's Origami Studio has a great online resource to learn more about various origami paper styles. Keep in mind that some patterned paper can have a laminate-like finish, which may be less likely to hold a fold. If you have the option, paper made in Japan will be the highest quality for your family's projects. Of course, purchasing supplies in person will help avoid any damage to the paper's corners during shipping (a common complaint in online reviews), but sometimes it's easiest to shop online. Check out these six origami paper packs to pack along on your next flight.
My Family's Go-To Choice
Amazon
Toyo is a high-quality brand from Japan. Tant, a reference to the paper thickness, offers a thin yet strong hold for the folds.
Fold the Rainbow
Amazon
The options are endless with this colorful set. Its 100 unique colors will appeal to all.
Basic Bulk Option
Amazon Basics
Featuring 200 sheets in a range of colors, this pack makes a great bulk purchase. Use this paper for simpler designs, because some may find the paper too thick for intricate folding patterns.
Pick From Patterns
Walmart
Enhance the look of your paper cranes with this nature-themed patterned paper. The set provides 12 unique designs and instructions for several easy projects.
Turn to Tie-Dye
Blick
Your projects will be out of this world with these fun tie-dye prints.
Larger Choice
Target
The traditional size for origami paper is 15 cm x 15 cm (about 6 inches squared). For slightly larger creations, choose this pack that measures in at 21 cm x 21 cm (8.25 inches).