Taking the kids to Europe is an incredible opportunity to expand their cultural horizons. Yes, places like Paris and Rome are steeped in romance, but the reality is that many families live and vacation in these cities, so there's actually tons to do for people of all ages—from guided walking tours to exhibitions at top-tier museums to fairytale castles.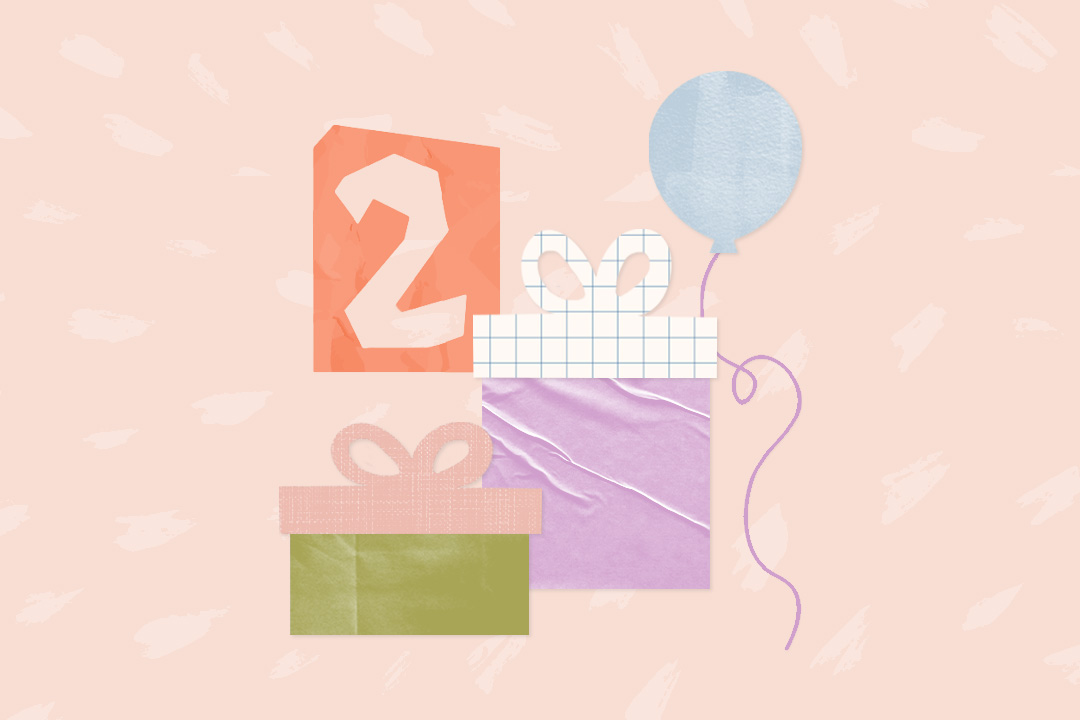 a LO in your life will love these! 🎁
Traveling to Europe with kids is also a chance to expose LOs to new foods and different sleeping environments such as character-rich hotels. While flights with babies and toddlers hit differently, it's worth employing some clever strategies to pass the time on the plane to give LOs the invaluable gift of a holiday across the pond. Scroll on for our top picks for the best European cities to visit as a family.
1. Paris, France
Yes, Paris lands on virtually every list of must-see destinations in Europe, but there's a reason the crowds keep coming back to France's capital. Families will love exploring the world-class museums (pro tip: buy tickets to the Louvre in advance to bypass the long lines), witnessing the attention-grabbing landmarks, meandering through the manicured gardens, and letting the kiddos run wild (respectfully and with supervision, of course) in the massive parks.
Where to Stay in Paris
The splurge-worthy La Réserve Paris just off the Champs-Élysées recently launched scavenger hunts that take families to some of the city's most iconic sights.
2. Copenhagen, Denmark
Copenhagen is clean, safe, and packed with memorable attractions—basically, all the ducks are in a row for a great family city break. When visiting the Danish capital with children in tow, be sure to add the National Aquarium Denmark, the Copenhagen Zoo, and the bronze Little Mermaid statue inspired by Hans Christian Andersen's famous fairytale to the itinerary. And don't miss the chance to ride one of the oldest operating wooden roller coasters at Tivoli Gardens.
Where to Stay in Copenhagen
Every kid loves Tivoli Gardens, so why not pick a home base that's in close proximity to the famous amusement park? The magnificent Nimb Hotel earns our vote.
3. London, United Kingdom
Between the larger-than-life landmarks—the Tower of London, Buckingham Palace, Westminster Abbey, Big Ben, and the London Eye—and glorious green spaces, you could pack a month-long London itinerary that would keep the kiddos busy and happy. Since most folks don't have that much spare time, perhaps just stick to the main tourist circuit for your first trip and pepper in some kid-focused attractions like a magical Wizarding World of Harry Potter tour at Warner Bros. Studio Tour London.
Where to Stay in London
Little guests staying at The Carlton Tower Jumeirah will love making a splash in the largest hotel swimming pool in London and sampling teddy bear-shaped finger foods created in partnership with baby nutrition expert Annabel Karmel.
4. Amsterdam, Netherlands
The Netherlands' capital overflows with attractions for younger visitors—namely the Van Gogh Museum, the Rijksmuseum, and the NEMO Science Museum—plus cycling paths and boat rides along the canals. Some of the must-try Dutch foods are kid-approved! For pancakes, choose between Pancakehouse Upstairs and The Happy Pig Pancake Shop. Hop in the queue for crispy fries from Fabel Friet and grab a slice of Winkel 43's famous Dutch apple pie.
Where to Stay in Amsterdam
The stylish suites at the upmarket Pulitzer Amsterdam give families ample space to spread out and canal views that will charm every member of your crew.
5. Valencia, Spain
Barcelona and Madrid might be the most popular tourism hubs in Spain, but Valencia is (arguably) a better option for families. The futuristic City of Arts and Sciences comprises a planetarium, an oceanarium, and an interactive museum. Besides the educational stops, families can take advantage of the 300 days of sunshine at the sandy beaches and Turia Gardens, a sprawling park with playgrounds, recreational areas, and walking paths.
Where to Stay in Valencia
The elegant Hotel Palacio Vallier provides spacious rooms, easy access to top attractions like the Church of San Nicolás, and an excellent restaurant (because 10 p.m. dinner out with tots isn't happening).
6. Dubrovnik, Croatia
Even if your kids aren't old enough to be part of the Games of Thrones fandom, they'll still be starstruck by the grand palaces, churches, and sweeping views that define Dubrovnik. What's on the itinerary while on holiday in the most famous city in the Dalmatian region of southern Croatia? Wander around Old Town, walk the 16th-century city walls, swim in the sparkling Adriatic Sea, and grab the kiddos some sweet treats from the shops that line the limestone-paved main pedestrian street called Stradun.
Where to Stay in Dubrovnik
The Hotel Bellevue Dubrovnik gives guests proximity to all the action in Old Town while also delivering a quiet, comfortable, and chic place for everyone to snooze (and maybe even sleep through the night?).
7. Reykjavik, Iceland
Families traveling to Reykjavik should prepare for an unforgettable mix of outdoor adventure and education. Depending on the time of year you visit—and your tolerance for cold (it gets down to 14°F in the winter)—that might look like dog sledding or treks through lava fields, followed by the Whales of Iceland museum and the National Museum of Iceland. Less than an hour outside the city, the Blue Lagoon welcomes kids ages 2 and up for an Icelandic spa day they'll never forget.
Where to Stay in Reykjavik
The Black Pearl is an apartment hotel with all the creature comforts of home—including snuggly beds, blackout shades, fluffy towels, and fully-stocked kitchens—that's within walking distance to downtown landmarks.
8. Dublin, Ireland
Kids' imaginations will go wild while exploring the 13th-century Dublin Castle and St Patrick's Cathedral in Ireland's capital. Admittedly, most children won't have the bandwidth to keep it together for a full day of sightseeing (no matter how interesting the historic stops). When you add Phoenix Park—a massive green space that's home to Dublin Zoo—the National Leprechaun Museum, and crispy potato pancakes from Gallaghers Boxty House into the mix, it's a win for tots, teens, and parents.
Where to Stay in Dublin
Staying in a place that looks like it was plucked from the pages of a storybook is endlessly exciting for kids. That's why we recommend reserving a room at the Clontarf Castle Hotel.
9. Lisbon, Portugal
Something important to know about Lisbon before going is that it's very hilly. That means packing sensible shoes and prepping the kiddos for some uphill treks. Of course, you don't have to hoof it the whole trip. Riding the historic yellow trams is a fun way to see the pastel-hued buildings and graffiti-covered walls. Want to bring history to life for LOs? Head to the Mosteiro dos Jerónimos and the Castelo de São Jorge. Then stop by Pastéis de Belém for scrumptious Portuguese egg tarts.
Where to Stay in Lisbon
The Martinhal Lisbon Chiado offers a convenient city-center location, apartment-style accommodations, a kids club, and a baby concierge that allows parents to reserve gear like bottle warmers free of charge.
10. Rome, Italy
Few places on the planet bring ancient history to life in such a tangible way that gets kids excited quite like the Eternal City. In addition to visiting enduring Roman landmarks such as the Colosseum and the Pantheon, encourage LOs to make a wish at the Trevi Fountain, climb the Spanish Steps, and stroll along the cobbled street of Trastevere. When it comes to meal time, it's not like pizza and pasta are a hard sell for kids (or parents).
Where to Stay in Rome
Rome Cavalieri, a Waldorf Astoria Hotel feels like a full-blown destination with extravagant suites, lush parks, pools, and a kids club, plus a Michelin-rated restaurant and glamorous spa for grown-ups.
11. Bruges, Belgium
Bruges might be an unexpected place to bring the kiddos for spring break when all their friends are slathering on sunscreen at a resort in Hawaii. But when it comes to traveling to Europe with kids, it's actually a pretty obvious choice. That's because the capital of West Flanders looks straight out of a storybook with canals, cobbled streets, and medieval architecture. And it's compact and super walkable, so even little legs (or a sturdy travel stroller) will be able to make it to all the key sights.
Where to Stay in Bruges
The family suites at the Boutique Hotel Sablon sleep four people, and even picky eaters won't have trouble finding something to devour from the bountiful breakfast buffet.