Saving money is an intimidating task. Ask me how I am planning to save $1,000 this year and I'll draw a blank. But ask me how I can save $5 this week? That is easy and doable.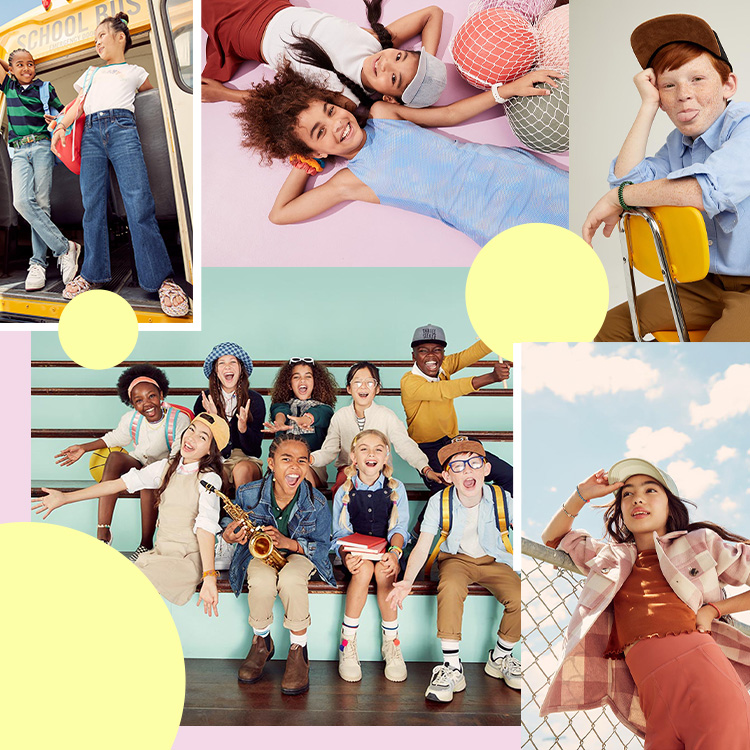 we did all the work for you—download our free printable and shop the list! 🍎✏️📚
While $5 a week might not seem like much, every little bit counts. And when you look at the big picture, a lot of spending comes down to those small purchases, slowly adding up over time. 
When kids enter the picture, so do plenty of costs. It's no surprise that kids are expensive. It can be overwhelming to consider all of the costs and how they quickly pile up. From the initial hospital bills to the never-ending diapers to eventually college, it's a lot. 
Some baby and family-related costs can be minimized or even completely eliminated, while others are unavoidable. 
While there are big cost adjustments to consider, narrowing in on your micro spending habits is just as important. The cost of small things here and there can make up a big bulk of your overall spending. In an effort to save money, my family has shifted our spending habits, little by little.
Here are the small budgeting changes we've made, that in the end, make a big impact.
1. Accept hand-me-downs
Before having a baby, I envisioned all of the adorable Pinterest-worthy looks she'd be sporting. But reality hits pretty quick. And reality is blowouts, spit-ups, and multiple outfit changes a day. Plus, plenty of days where we barely leave the house. Are those adorable outfits necessary? Not really. I've allowed myself to buy a couple of items I really love, but I also accept hand-me-downs. They are still cute and make up the bulk of my daughter's current wardrobe. A newborn outfit might cost only $10, but a hand-me-down is free.
2. Shop second-hand
In addition to accepting free hand-me-downs, I also do a bit of thrift shopping. There are a handful of second-hand kid's shops in my town that sell clothes, toys, books, and other kid's gear. I always check the quality to make sure it will be safe, then give it a good sanitizing scrub before it goes to baby. I'll happily entertain my little one with a gently-used toy or read her an already much-loved book. She enjoys it all the same.
3. Unsubscribe
My email box is flooded daily with emails announcing tempting sales. While 50 percent off sounds enticing, it's usually on things I don't need. The best way to avoid getting sucked into these sales is to unsubscribe from the emails. If I do actually need something, I'll be on the lookout for sales, but more often than not, those emails lead to me spending money that would be better off saved.
4. Join the library
Was reading more one of your new years resolutions? It's a great resolution, but books can be a little pricey. According to Mill City Press, a book costs about $13.95-$17.95, not particularly expensive if you're buying one. But if your goal is to read 20 books this year, that adds up. Fortunately, the library is free!
If going to the library isn't your jam, you can do a digital subscription and download books directly to your Kindle or another reading device. Once you join your library, you can get on waitlists. Once the books are available, you can immediately download them to your device without leaving home. In the past year, I read 22 books from the library, saving me roughly around $350.
5. Cut the cord
I love TV and the thought of cutting it out of my life seemed impossible. When my baby was a newborn, I watched a lot of TV. Once the newborn phase ended, I couldn't have the TV on because she'd stare at it all day. My viewing time dropped significantly to one show (OK, maybe two) after baby was in bed. Canceling cable made sense. Instead, we stick to Netflix and Hulu, which costs less than $20 a month total and provides plenty of options.
6. Live by the one-in-one-out system
Before buying anything new, I think about what we have. If it's an item we already own, I consider if we truly need the upgrade and if so, would we be willing to get rid of the item we already have. For example, I came across a pair of flats that I loved. Then, I looked in my closet and took inventory of all the flats I owned. If I wanted the new pair, I'd first need to get rid of a pair. If I wasn't willing to do that, it meant I could live without the new item. And for when I do decide an upgrade is in order, I sell my higher-quality items on Poshmark.
7. Cut out alcohol
I'm not saying take all joy out of your life.  If you love a good glass of red with dinner, go for it. But if you're in the habit of drinking alcohol whenever you dine out, consider how much you care about that drink. Alcohol can significantly drive up the cost of a meal out. I won't claim to never drink at dinner, but I do it far less than I used to and that's money in the bank.
8. Consider small costs you can live without
My final tip is to really think about where all of your money is going. And by "all of your money" I mean every single dollar.  Things you might not think about may be adding up. I'll give you an example: my husband and I had a serious flavored seltzer addiction. We would each drink 1-2 cans a day. It seems insignificant, but each can cost about 50 cents, and if we each had two a day, that's a household cost of $2 a day. Again, seems like nothing. But over the course of the year that's $730 spent basically on water! We decided to cut it out and stick with plain tap water. And you know what? I don't even miss it.