If you follow as many interior-focused Instagram accounts as I do, you probably experience a level of home-design envy every time you scroll the app. I'm constantly seeing so many beautifully designed spaces and hard-to-believe before-and-afters that it gives me serious kitchen, bathroom, laundry room… OK, any room, jealousy.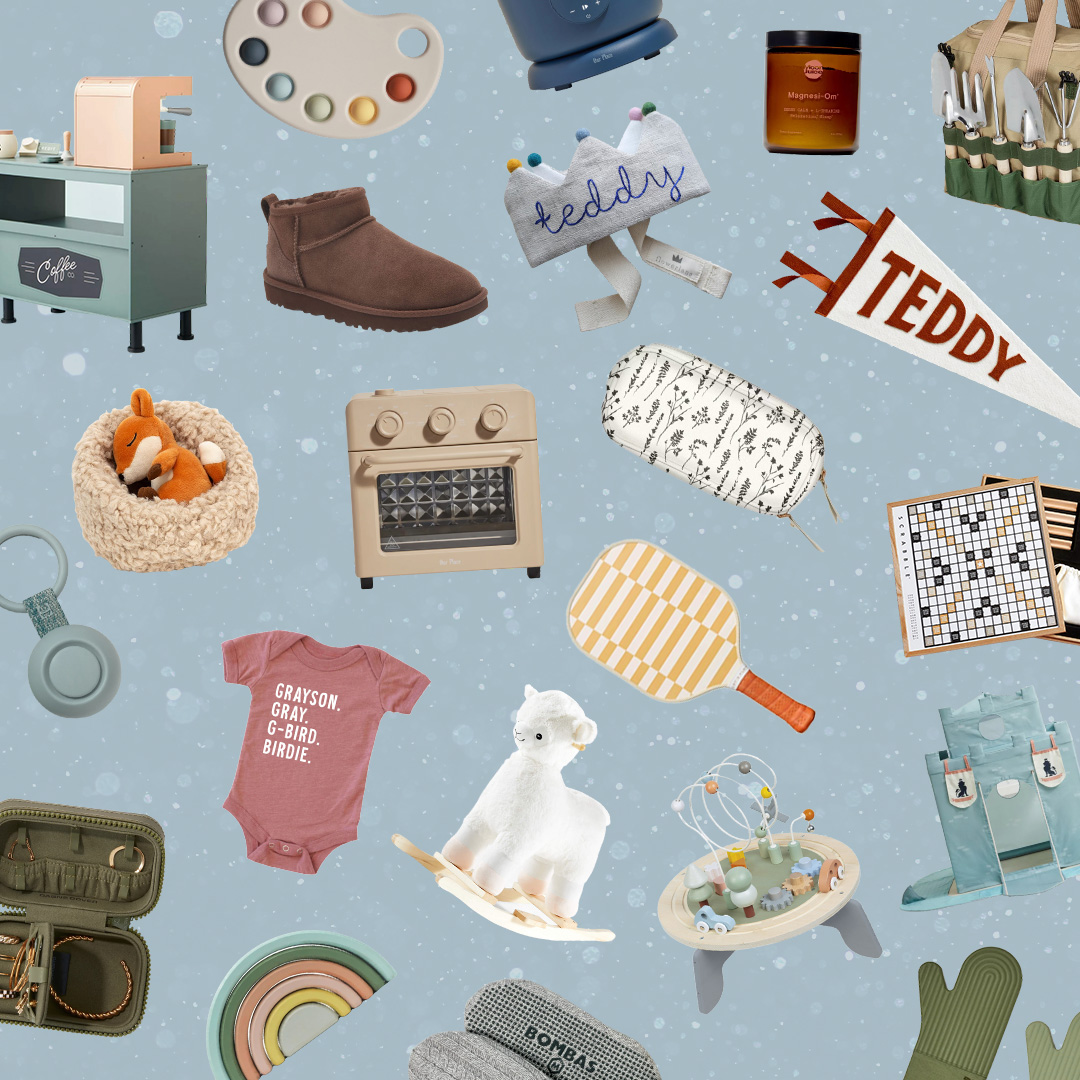 everything you need to ace holiday gifting this year 🎁
My husband and I just bought our first house and initially I thought everything was "move-in ready" without it needing any work or updates. We've lived in the house for one week and though everything is livable and good enough, I'm already forming my wish list of updates. One of the big ones is the main bathroom. Our house was built in the 1990s so the bathroom—while functional—definitely has held onto some serious '90s vibes. Nothing too offensive, but it could use some modern touches.
As much as I'd love to do a complete bathroom renovation, it's not currently feasible budget-wise or timing-wise with a baby on the way in a few short weeks. So instead of demoing the dated tub and tile to create my dream bathroom, for now I'll settle for a slightly updated and styled bathroom on a budget. While in a few years I hope to revisit the bathroom for a major renovation, in the meantime I'm making it a more appealing and calming space with small, budget-friendly changes.
If you're looking to update your space, here are some ways to refresh your bathroom on a budget. 
1. Swap out the lighting fixtures
Good lighting makes a huge difference. If your lights seem dated, it's an easy upgrade you can do yourself.
2. Wallpaper or paint the space
Totally transform the look and style of your bathroom with a fresh paint job or a statement wall of bright wallpaper. In addition to changing up the walls, you can consider painting older vanities as well.
3. Swap the hardware
Sometimes an old vanity just needs a couple of coats of paint or a hardware swap to modernize the look. Consider updating towel bars, towel rings, or toilet paper holders to match the finish of the refreshed vanity.
4. Frame the mirror
Refresh an existing mirror by adding a frame.
5. Add greenery
Perhaps the easiest addition to your bathroom, real or faux plants bring a freshness to your space.
6. Switch up the storage
Baskets are a functional choice for bathrooms with poor storage, but also elevate the look at a low price.