Raise your hand if this extended time at home also has you imagining home updates and projects. I've found myself daydreaming about repainting my whole living room, going bold with a bright new rug (or maybe a new couch), and saving numerous home decor inspiration photos to my Instagram and Pinterest boards.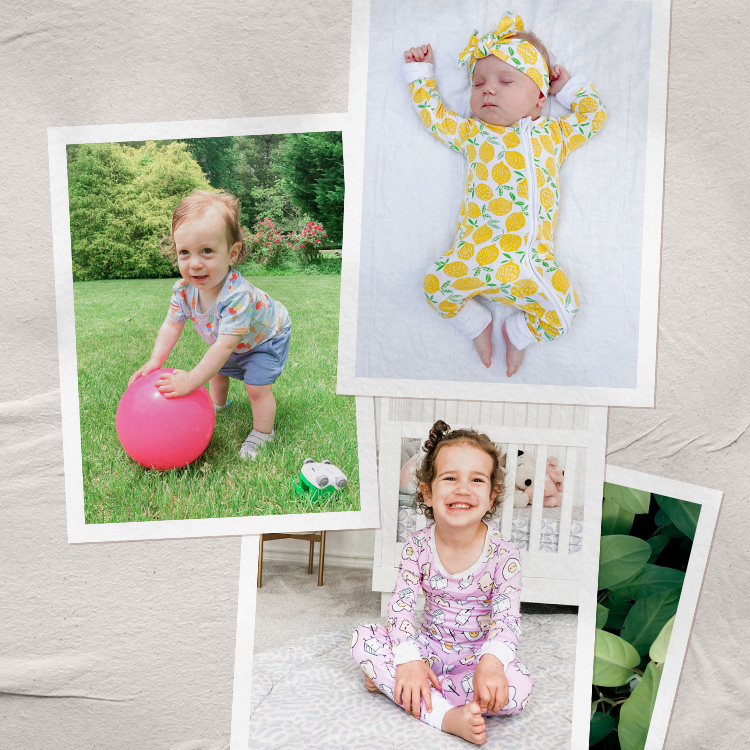 it's more than just their cute PJs... get ready to add to cart! 😍
Of course, buying a new couch can cost a pretty penny, but updating a guest room is one manageable area to spruce up on a budget. We pulled together some ideas for hosting visitors this summer or planning in advance for holiday travelers. Budget-friendly beds, nightstands, pillows, art, and more round out this list of ideas to refresh your guest room.
1. Style the Nightstand or Dresser
Adding some styled items like a candle, faux flower arrangement, or a clock creates a low-maintenance look you'll enjoy when you pass by the room as well as a welcoming space for your guests.
2. Create a Hotel-Esque Sleep Experience
A couch or throw bed are perfect spots for slumber when space is an issue, but if you have a dedicated guest room, it's nice to have a comfy bed for visitors (or if you need some space from a snoring spouse). Add cozy sheets, layered bedding, and scones for a hotel-like experience.
3. Add Thoughtful Details
Travel-inspired or meaningful wall art can help guests feel even more at home. Add a luggage rack or an easy-to-access Wi-Fi password, and they may want to stay even longer.
4. Don't Forget the Guest Bathroom
The guest bathroom—or bathroom your guests use when visiting—can be stocked with clean towels and other travel essentials like toothpaste, tissues, washcloths, and more. Right now, adding hand sanitizer, soap, or disposable hand towels can also be a thoughtful (and safety-conscious) addition.