Cleaning is a passion of mine as well as a dreaded chore. It depends on how my day is going. Do I need to let off steam by deep-cleaning my fridge or find joy in organizing my pantry? But if there is one thing I'm obsessed with as a Millennial mama, it's cleaning hacks.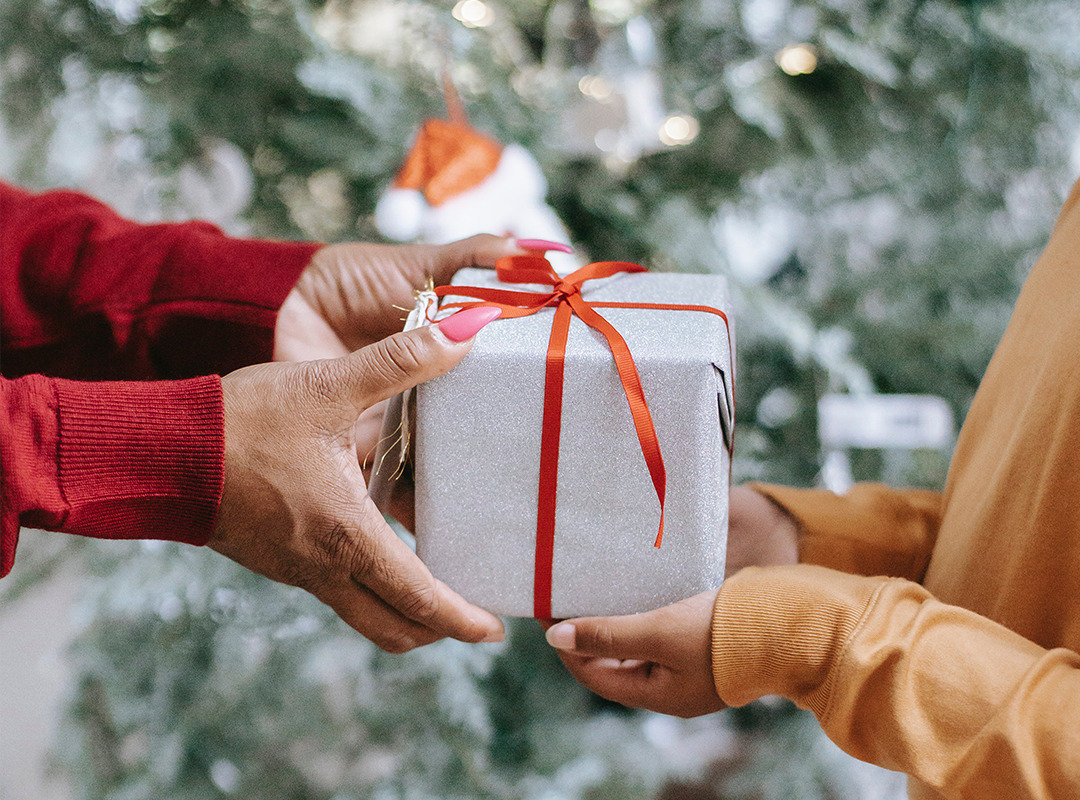 this makes gift buying so easy—trust us! 🎁
Whether you live in a house or an apartment, there are tasks that need to get done—especially when you are a mom with crawling babies or growing kids who leave fingerprints and crumbs all over the place. My family and I recently moved into a new house. Initially, it felt like I would never finish deep-cleaning after the previous owners. However, with time, patience, and a few tricks, the house now feels like our home. Here are a few cleaning hacks and tools that have made our lives so much easier.
1. Invest in 2-in-1 systems
By the time I'm done sweeping, vacuuming, and picking up stray legos, there are still a million other things that need to get done. If there is one thing I'm learning, it is to optimize my time instead of taking longer to do something I dislike. Using 2-in-1 cleaning items cuts down my time. Plus, it helps me consistently clean areas instead of allowing things to wallow and worsen over time. While I was taught to take pride in cleaning and in maintaining my home, life can be so busy that some things get forgotten.
Walmart
While not as deep cleaning as a steam mop or a good vacuum, the swiffer sweeper is a handy tool in any home. I love that in a pinch you can clean your floors if you forgot to charge your vacuum and don't feel like taking out the heavy bucket and mop. But the swiffer is also a great option to help teach children how to help in a way that is safe and simple enough that mom and dad don't have to hover.
Amazon
Putting away laundry has always been one of my most dreaded chores, but mopping is just one that I don't mind too much, except for the fact that it always seems like I don't have the time to mop.. This is why the Dreame Bot is one of my must have splurge items of the moment because it has made my life 100 times easier. I can literally set this robot vacuum and mop.
2. Lighten your load
While I love a good robot vacuum, stick vacuums have been a must-have item since we moved into our home. We have three floors, and about half is carpeted. We also have three dogs and a cat, so vacuuming is a daily must—especially for my kids' bedrooms. I cannot imagine lugging one heavy vacuum up and down the stairs.
Stick vacuums are mostly cordless, which allows you to clean every nook and cranny in your home. Plus, they are lightweight, adaptable with different tools, and much easier to maintain than bagged vacuums. 
Amazon
The Dyson is my personal favorite because it lasts nearly 40 minutes, is cord-free, and light enough (5.6 lbs) that it doesn't hurt my joints. There are of course, newer versions that run a little longer and have improved specs, but my Dyson V8 is cleaning better than any other larger vacuum I used in the past.
Amazon
Now, the Jashen is a newer-to-me model, it works for about 40 minutes, has three power modes and has a range of tools like the Dyson but for a fraction of the price. My favorite part about this vacuum is the auto function that adjusts the suction depending on what I'm cleaning, and that it doesn't require me to hold down a lever the entire time I'm using it.
Amazon
This hand vac is the tiny tool that I never thought I needed, but definitely makes my life a 100% easier as a mom. It can be used to clean out a high chair, carseat, and hard to reach places on your couch.
3. Make cleaning a family affair
Sometimes the best cleaning trick is working as a team. Whether your kids are 16 or six, there are chores they can do to help the whole family. After all, one day, our toddlers will grow up and wander off into the world by themselves. I am preparing them for that moment by teaching them how to clean their space and become self-sufficient. Perhaps, one day my kids will balk at having to help clean with their dad and me. However, right now, they are still young enough that we can make a game out of most chores. Here's how we make cleaning kid-friendly:
Clean with gentle products your children can use
At first, you might only give a toddler a squirt bottle with water and vinegar. But as they get older and understand not to squirt the bottle in their mouth, you can also incorporate gentle cleaning products. 
Grove
From hand soap, to dishwashing liquid, to a good multi-surface cleaner, Grove offers a variety of products that are gentle enough for children to come in contact with. Mrs. Meyer's multi-surface cleaner is one of our favorites because it is safe to use on granite, and gets rid of messes and smells on non-porous surfaces. This makes it the perfect cleaner for my kids to clean counters, kitchen tables, and even some of their toys with.
Grove
All you have to do is spray and wipe away finger prints and other messes from windows, mirrors, etc. with this cleaner, also from Grove.
Gamify Chores
From picking up toys to attacking dust bunnies, chores don't have to be something everyone in the family dreads. Kids can help clean by sorting socks, dusting with a damp cloth, and setting the table for dinner. Make games out of tasks, or think about making a household competition with rewards for "levels" (aka tasks) completed. Or, perhaps, keep track of chores on a master chart where everyone can stay accountable. 
Add "I Spy" to putting away stuffed animals or legos. You can have your kids spy for items by color and have designated areas for them to put the items. Pro tip: Start the game with a few specific spots (kitchen, bedroom, playroom), so kids can put items away and gradually learn where each item belongs.
Another easy way to get my children involved in cleaning is by pulling out their favorite game, "red light, green light." We make it a race to clean their rooms by playing this as they pick up their toys and laundry. They can put things away during "green light," but as soon as I say "red light," they have to put everything down and wait. The excitement of winning always makes this chore a game. (Even I will find myself trying to win.)
4. Adapt and utilize unconventional items
Reduce and Reuse
One of the best cleaning hacks I've learned throughout my years is to add a pillowcase and an old sock to my cleaning bag. Pillowcases prevent dust from falling straight off your ceiling fans and onto your clean sheets or floors. All you have to do is wrap the pillowcase around the entire fan, like in the video below, and pull it towards yourself slowly as you collect the dust. Now, not to be outdone, a sock can be used to dust window blinds quickly with a swipe of a hand.
Eco-Friendly Scrub Brush
When I was little, I remember my mom getting on her hands and knees with a toothbrush to ensure the grout in the kitchen tile was sparkly white like our teeth. As an adult, I can say that I 100% understand the determination of someone who wants their kitchen to shine. This brush allows me to get in those hard-to-reach crevices with a little more elbow grease due to a more ergonomic design than the trusty toothbrush.
Trash Command Hook Hack
While not exactly a cleaning hack per se, this trick makes cleaning up messes a million times easier. You'll no longer have to worry about your garbage bag falling inside the bin. Just place a small command hook upside down on opposite sides of your garbage can. Then, hook the tie from the garbage bag on each command hook to effectively stop it from slipping.