Much like everything else happening right now, Halloween and trick-or-treating are likely to look a little different this year. It's definitely a bummer, but it doesn't mean you can't celebrate this fun and spooky holiday at home.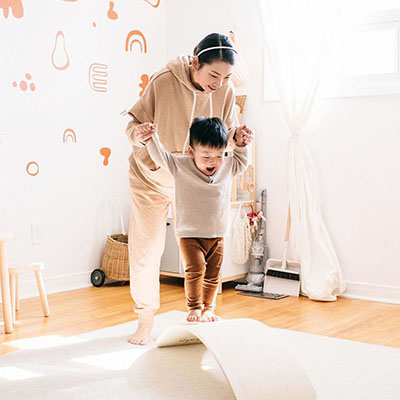 Shop Our Most-Used Items From Amazon for Toddlers!
If your kid is turning 2, get ready for hilarious conversations, much more involved play, and lots of sweet, sloppy kid hugs and kisses. As for what you'll need? Leave that to us.
This way to shop —>
Keep the spirit of Halloween alive on your front stoop, in your living room, and in your kids' rooms with fun touches of pumpkins, skeletons, bats, and more. Kids love Halloween (OK, as adults many of us do too!). Even if you're not hosting a huge bash or expecting a hundred kids to ring your doorbell, there's no reason not to make your home a Halloween haven. Instead, think about ways you can celebrate as a family, perhaps with a scary movie, a baking experiment, or fun crafts. It's all about having as much fun as possible at home, and a little decorating can go a long way.
If you're looking for cute and festive decorations to add a splash of spooky to your home, here are our favorites. Grab them before they sell out!