Let's be honest here: Once the kids are finally asleep, the last thing you want to do is spend forever in the kitchen concocting an elaborate meal—but that doesn't mean you have to sacrifice enjoying a hearty homemade dinner. Choosing something you can simply simmer on the stove or bake in the oven while putting your little ones to bed is one way to solve this dilemma. Fortunately, we've found some delicious dinner recipes for two that fit the bill and that you'll want to try ASAP.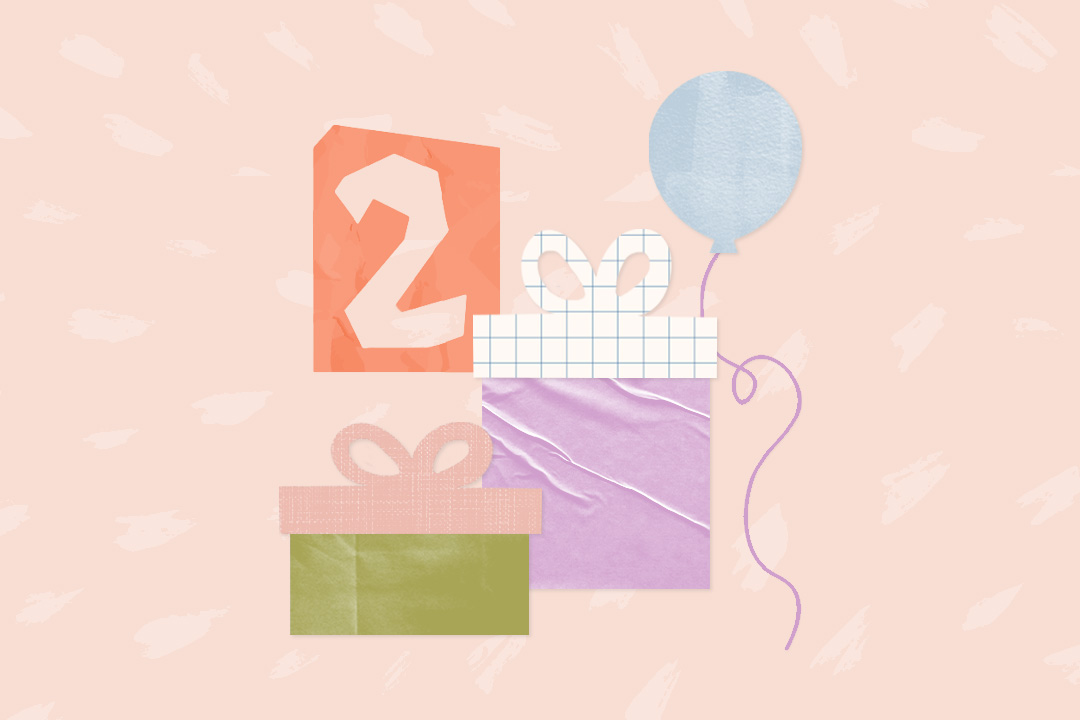 a LO in your life will love these! 🎁
These recipes are perfect for enjoying a peaceful dinner with your partner without needing to spend a ton of extra time cooking at the end of a long day. From comforting classics to unique must-trys, we have something to suit every taste and mood. So kick back, relax, and let us take care of dinner tonight: Here are 21 easy-to-make dinner recipes for two that you can whip up after the bedtime routine is complete.
21 Easy Dinner Recipes for Two
This delicious recipe uses super simple ingredients and is perfect to keep simmering on the stove while you take care of your nightly bedtime duties.
Toss this tasty salmon in the oven and pair with the accompanying couscous salad for an easy dinner you and your partner are sure to enjoy.
If you're looking for some bright and bold flavors, try out this one-pot curry that practically does all the cooking for you. Pro tip: Use frozen shrimp to make it even easier!
This healthy and unique pasta dish only takes about 10 minutes to cook and can sit on a low-heat stove to keep warm so it's ready to eat when you're done putting the kiddos to bed.
Enchiladas are a 10/10 go-to meal for something you can quickly throw together and toss in the oven. Plus, they always make for amazing leftovers—I know we're talking dinner recipes for two, but who doesn't love delicious leftovers?
This is a fun vegetarian option that's much easier to make than it may seem, with a super easy prep process and the ability to quickly pop it into the oven.
If you and your partner are craving the ultimate comfort meal, you can't go wrong with a classic chicken noodle soup that requires nothing more than a handful of ingredients and a good long simmer.
All you have to do for this tasty one-pot stew is let the ingredients cook for about 20 minutes, then toss in your spinach and serve.
We absolutely love the simplicity of a one-pan meal, and this to-die-for pork tenderloin and veggies recipe keeps things easy with a 25-minute cook time.
If you and your partner are in the mood for Italian, try out this recipe that's ready to go after just 30 minutes of stovetop simmering.
With nothing more than a single pan and a couple stirs here and there, this recipe will satisfy that take-out craving you have after a long day.
Tacos and pasta? Yes, please. You'll love this funky pasta recipe that practically cooks itself in your Instant Pot.
All you have to do is toss your ingredients in a pot and turn on your rice cooker to have a healthy, hearty dinner waiting for you once the kids are asleep.
Kick your oven-baked chicken up a notch with this one-pan Greek-inspired recipe that pairs perfectly with a glass of red wine for the ultimate dinner for two.
With a couple hours, some frozen meatballs, and a few simple ingredients for the glaze, you can have a sweet and tangy entree ready to serve with any side of your choosing.
This recipe went viral on TikTok for good reason. By tossing just a handful of ingredients in the oven, you'll have a rich and savory dish that's sure to become a dinnertime go-to for you and partner.
Butter chicken is absolutely delicious, and this effortless Instant Pot recipe will allow you to make it in no time at all. Bonus tip: Serve it with Trader Joe's frozen naan!
Meatless meatloaf? It may sound unusual, but don't knock it 'til you try it. For anyone following a plant-based diet, this recipe is a great pick for a quick and easy hearty meal.
Soup is the perfect dish to let cook as you're tucking the kiddos into bed, and this roasted sweet potato recipe is ideal as an effortlessly tasty weeknight dinner for two.
Simple and elegant, this lemon chicken piccata comes together in just 30 minutes. The recipe can be easily halved to feed two, or you can save the extras for leftovers later in the week.
Comforting, flavorful, and hassle-free, there's no better way to end your day than with this one-pot gumbo that will definitely become a new go-to in your household.