Ah, Easter: the ultimate spring fashion show—AKA time to show your family who the stylish one really is. I love Easter for many reasons, but one of the big ones is that it's the perfect time to pull out those beautiful spring dresses in pastels and florals (yes, even if it's still a little chilly, like it often is here in Chicago) and planning Easter outfits for the whole family.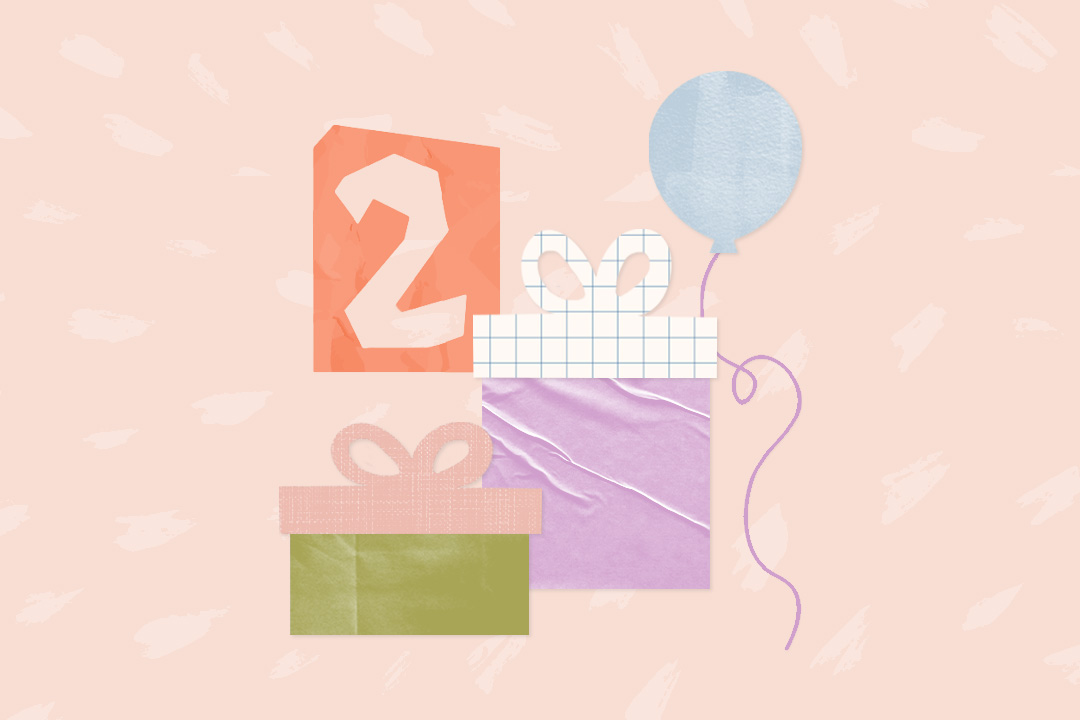 a LO in your life will love these! 🎁
There are so many awesome spring statement pieces to shop at our favorite stores right now—and I seriously want to buy them all. Of course, floral dresses are really hanging on as the trend for spring (and, you know, all the time). Styled with some of this year's must-have pieces—like rattan, espadrilles, and strappy sandals—a pretty floral dress is the perfect look for Easter. Or for a more casual option, go with wide-leg jeans or trousers and an easy top. How will we ever decide which outfit to wear?
Most importantly, all of these looks are comfortable enough to take you from a family Easter brunch to chasing after your kids in the neighborhood Easter egg hunt. Here are six of our favorite mom-approved Easter outfit ideas to try this year.
Easter Outfits for Mom
Classic and chic: floral maxi dress + sandals
As mentioned above, maxi dresses are a great option to wear on Easter Sunday. Opt for a gorgeous floral pattern in bold colors and accessorize with fun hoop earrings, a straw crossbody bag, and white sandals for a look that is truly classic.
dress | straw bag | sandals | earrings
Elevated casual: floral blouse + white wide-leg jeans
If you want to feel put-together but don't want to wear a dress, this elevated casual Easter outfit is perfect for you. Pair a pretty floral blouse (that also has a flattering elastic waist detail) with white wide-leg jeans and tan leather accessories.
blouse | jeans | heeled sandals | crossbody bag | necklace
Laidback cute: puff-sleeve dress + espadrille sneakers
Looking for an outfit that's cute enough for family photos but comfortable enough for playing outside with the kiddos? Look no further than this puff-sleeve dress in a stunning sage green with eyelet details. Paired with espadrille sneakers and a denim jacket for layering, you'll want to wear this outfit well beyond Easter Sunday.
dress | denim jacket | crossbody bag | sneakers
Dressed up: tiered floral dress + heels + clutch
If your Easter celebrations tend to be more on the dressier side, you can't go wrong with a beautiful, pastel-colored floral dress and heels. Finish the look with a simple clutch bag and pearl drop earrings.
dress | heels | clutch | earrings
Coastal-inspired: cardigan and tank set + linen pants
The "coastal grandmother" trend is back for another year, and there's no better time than spring to incorporate this aesthetic into your wardrobe. Not only will this combination of a cardigan set and linen pants look adorable, it leaves plenty of room to fill up on delicious Easter food and still be comfortable.
tank | cardigan | linen pants | sandals | floral headband
Springtime fun: puff-sleeve top + pleated skirt + floral heels
Why not have a little fun this holiday? This Easter outfit idea starts simple with a puff-sleeve top and pale yellow pleated skirt. Then, wear a bold pair of floral platform heels and a blue woven bag to make your look one that everyone will be complimenting you on.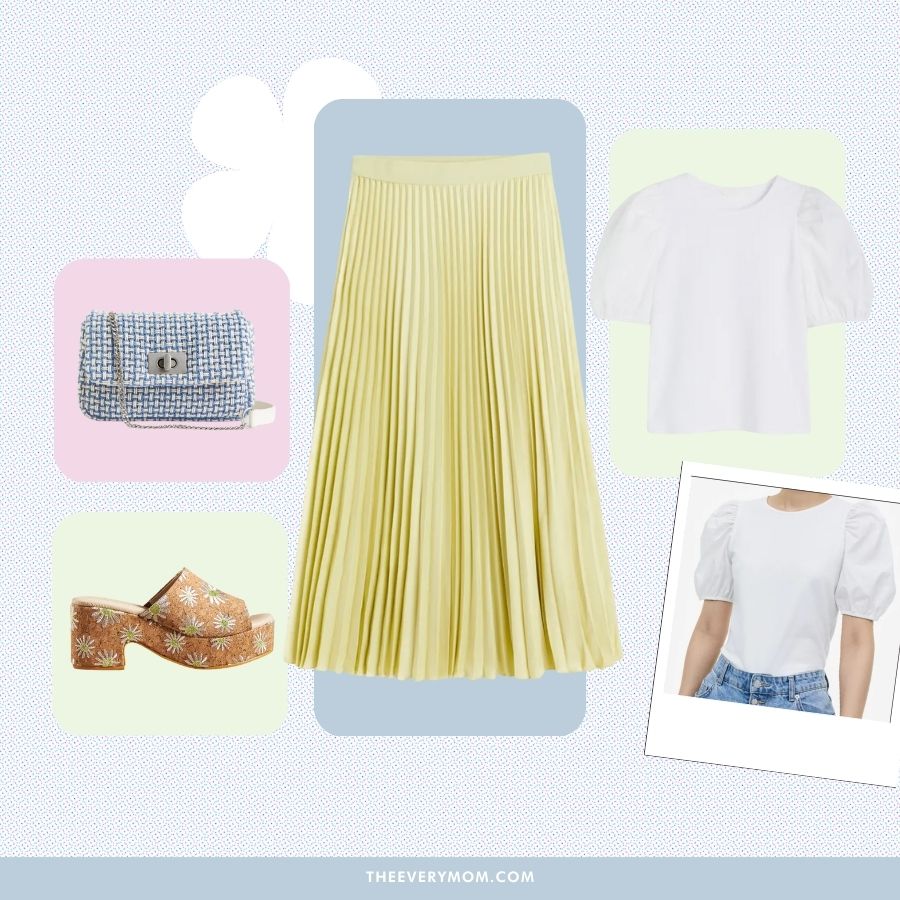 puff-sleeve top | pleated skirt | woven bag | floral heels
What to Wear on Easter
Dressing for Easter can be a difficult task. Do you opt for something casual, or do you go for a more formal outfit? How do you make something look "springy" if it's still cold where you live? If you want to branch out from that trusty wrap dress in the back of your closet, how do you update your look while still feeling classic? The six outfits above were put together with all of these questions in mind. There are a lot of choices for Easter looks, which is why we made sure these outfit ideas have something for everyone—from casual to formal.
If you're not sure where to start, any floral patterns or spring pastel colors are a great foundation for your Easter outfit. Take into account your Easter plans—whether that be getting together with family or friends, attending a church service, or simply spending the day relaxing at home—and plan your outfit around the occasion. However, there is absolutely no shame in getting all dressed up to hang out in your own kitchen.
All of our favorite places to shop have tons of options when it comes to Easter outfits. We've included picks from reader and editor go-to stores such as Old Navy, Madewell, H&M, Gap, Target, Abercrombie and more. Each outfit was also curated to be sure that you can continue to wear the pieces past Easter Sunday and into the rest of spring and summer as well.
So while you might still have to plan Easter baskets for the little ones, brunch recipes for day of, and the next family tradition you want to start, getting dressed that Sunday morning is now one less thing you have to worry about.