Like so many holidays, Easter becomes even more fun to celebrate once you have kids. It's a special day to get the family together, wear springtime outfits, and engage in even cuter activities. Some families celebrate with their local church community, attend their local Easter day parade, or enjoy an egg-filled brunch. According to Statista, 80% of families in the U.S. celebrated Easter in 2022. That's a lot!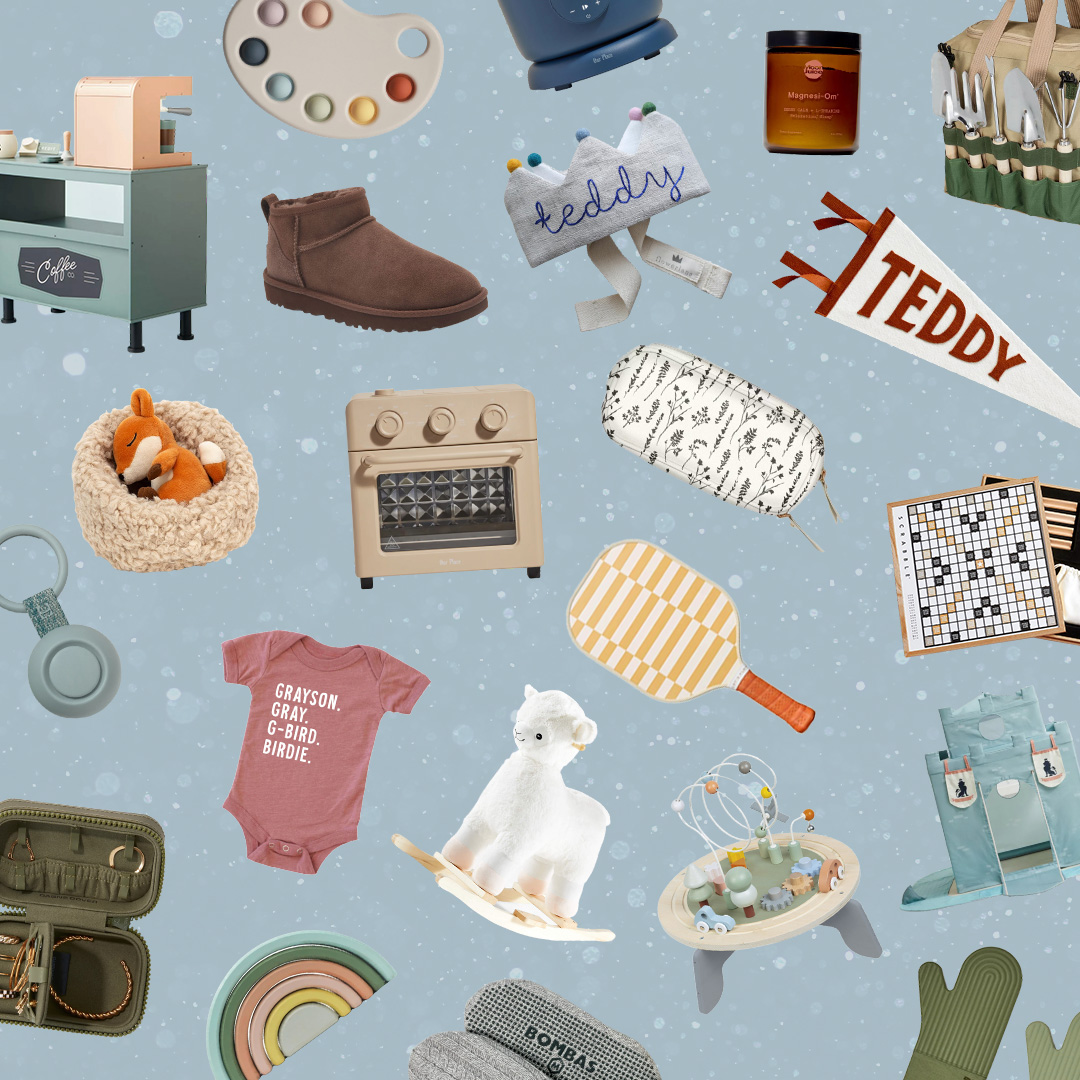 everything you need to ace holiday gifting this year 🎁
While there are tried and true Easter traditions kids really enjoy—from dying eggs to receiving Easter baskets—as kids grow, their idea of fun activities may change. That goes for parents, too! This year's Easter celebration does not have to be the same as every year before. If you're looking for some new ways to celebrate Easter as a family, here are eight ideas to try.
Donate to a Bunny Rescue
Bunny rescues have popped up all over the US mostly due to families buying from a breeder or adopting during Easter without knowing how much work bunnies really are. It's very sad, but luckily these rescues are adamant about protecting bunnies and finding them a forever home. So, in celebration of Easter this year, instead of adopting a bunny, you can visit a rescue with your kiddos, so they can get their hugs in without the long term responsibility (Easter always falls on a Sunday, so make a plan when the rescue is open).
Or you can donate to the rescue to make sure they are able to stay open and care for the bunnies they already have and the new ones that will inevitably be abandoned this year. Either way, it's a win! You can find bunny rescues in your area with a quick Google search or visit this rabbit rescue directory to find a rescue in one of over 40 states!
Plant an Easter Garden
Easter and spring go hand in hand, so why not combine the two this holiday by planting a garden full of beautiful and colorful flowers—or seed starting if you live in cooler climates? This could be a great activity for your little ones to get their hands dirty but also learn how to care for another living thing—with the added bonus of fresh flowers you can bring inside.
Host an Easter Picnic
Speaking of flower bouquets for tables, hosting an Easter lunch would be the perfect way to celebrate the day and spend some time with extended friends and family. It's like Friendsgiving in spring! The best part is that it could be done indoors or outdoors and be made into a picnic or sit down dinner. Anything goes when the weather is awesome!
Have an Easter Movie Night
Movie nights are always a hit, so after enjoying a full day of fun Easter activities, you can cozy up on the couch as a family and watch your favorite movie. Bonus if you can do it outside with a projector to make it extra fun! You can order some pizza and finish the night off with your kid's favorite dessert. It'll be an Easter they'll never forget!
Enjoy an Easter Spa Day
Children of all ages enjoy getting their nails painted. What's not to like, right? Choose pretty springtime pastels—maybe even some bunny nail stickers, and some yummy snacks. You can invite your kiddos' closest friends and have them all get their desired spa treat. Just don't forget those snacks!
Customize the Easter Egg Hunt
Kids love finding Easter eggs—from the thrill of the hunt to opening the surprise treats inside. But why not create different experiences for different age groups? For the older kids, you can fill eggs with candy or money and make the hunt harder. Babies and toddlers can fill their baskets with easier-to-find eggs filled with small treats like bunny crackers or stickers. Consider color coding eggs for the littlest egg hunters so one child doesn't get all the eggs. And recruit the older kids to hide the eggs for the little ones so everyone's involved.
Try a Unique Easter Art Project
You can't really have a holiday celebration without some arts and crafts, right? The usual Easter activities—like dying eggs or egg carton crafts—are always fun, but there are so many Easter craft ideas available with a quick search. You can always make up your own, too, since you know your kids best. Maybe you want to host a DIY party where the kids make their own hair bows or friendship bracelets or host a kids version of a "paint and sip" party, where each kid gets their own canvas and paints Easter-related art. If all else fails, you can always involve them in baking an Easter dessert ('cause who doesn't love a good treat?)!
Check Out Local Easter Events
Sometimes hosting parties or egg hunts are just too much (I know they definitely are for me), but that doesn't mean you can't have a fun-filled Easter with your littles! Check out any local events the kids may enjoy. In my town, they offer to be the Easter bunny and lay out the eggs overnight on your lawn for a small fee, so you don't have to do any of the work. Pretty genius, right?! Other cities have "Meet the Bunny" events like meeting Santa, community egg hunts, baby animal petting zoos, and Easter parades. If you're in the D.C. area, you can even enter the lottery for the annual White House Easter Egg Roll.
---
This is definitely not an exhaustive list for traditions to start this Easter, but it may give you some new ideas to try. No matter what Easter celebration you choose, spending time together as a family is what makes it special.