When I was younger, like most kids, I always looked forward to opening my presents at Christmas. But thinking back, I can't really remember a single gift I got as a kid that was memorable. Don't get me wrong, these weren't terrible gifts by any means, but it's hard to remember things like sweaters, a Barbie, or another video game year after year. Even now, as an adult, I struggle to remember what I got last year for Christmas.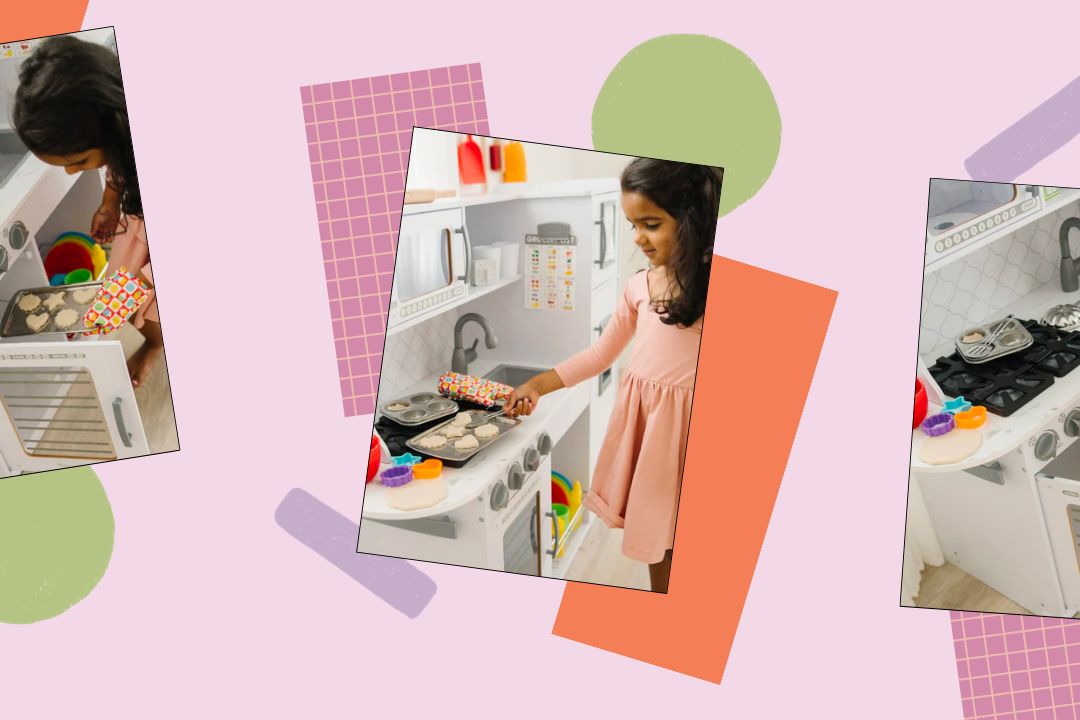 What do I remember? The experience of Christmas. I remember my parents telling us about their winter wonderland sleigh ride complete with hot cocoa, or the time we had to skip the annual family party because we were snowed in but had so much fun eating all the food we made and playing board games.
The older I get the more I believe experiential gifts, that is, something that you do rather than receiving a physical gift, is the way to go. In a time when we are so distracted due to busy schedules and the growing use of technology, spending time with the people I love the most has become way more important than anything someone could buy me.
Before we jump into my list of ideas, you might be asking yourself: how do I know what kind of experience I can gift? The truth is, there really isn't a right or wrong answer. I suggest that you consider the person you're gifting it to and assess a few things that they typically like to do and go from there.
Bonus Tip: While it's easy to pick a wine tasting for your wine-loving friend or a football game for your Cleveland Browns-loving dad, try getting out of your comfort zone. This will allow you to really rely on each other through the newness of the experience and will make the event that much more memorable.
So, if you're wanting to switch up your gifting game this year (whether it's for you, your spouse, or for the kids) and go with experiences over gifts, here are a few ideas to try.
For Your Friends
Throw a brunch or dinner party
This may sound like a lot of work, but it doesn't have to be. Let your guests know that your gift to them is hosting a cozy dinner party in your home. Create a few main dishes (burgers, a pot of spaghetti, or even a big salad) and ask everyone to bring their favorite dish. Make sure to grab to-go boxes because there are sure to be leftovers!
Plan a glamping trip
Being in the great outdoors isn't for everyone, but now that you can rent entire homes or campsites, you've got options. Check out a few cute Airbnbs or Glamping Hubs and give the gift of glamping.
Take a road trip
Pack your bags and hit the road! A road trip is a great experience to have with your girlfriends. Pick a place you've all been wanting to visit, make that memorable Spotify playlist. and put the pedal to the metal. Remember, if it's not on Instagram, it didn't happen.
Throw a grown-up sleepover
Picture this: you and your girlfriends in the cutest pajamas, some wine, popcorn, and a ton of girl talk. Every mom needs a night away, and this is such a unique idea. Just like the good ole' days, send your gift as an invitation in the mail. Though we can't promise you'll get more sleep than you do at home with the kids, we can be sure it will definitely be worth it.
Take a crafting class
Want to freshen up your painting or flower arrangement skills? Book two tickets to a local crafting class and tell your friend when and where to meet you. Bonus points if you keep it a surprise until she arrives.
Try out a retreat
With the unavoidable chaos of motherhood, the best gift would be to get away for some R&R. While you may not want to fork over the money to pay for your friend's entire retreat, how about gifting a massage or facial while she's there? A little something extra can go a long way.
Take a fitness class
Working out is so much easier and a lot more fun to do with a friend by your side. Give a gift card (or book the class for her!) to her favorite workout studio—or plan a virtual workout class at home.
Experiences for Kids
Visit a museum
Have a kid who loves ice cream, dinosaurs, or science? Well, there's definitely a museum for that. Package up a ticket and let them know that you have a day date to visit their favorite museum.
Try backyard camping
Granted this will only work in the winter for warm-weather folks, but consider clearing an entire weekend on your calendar as soon as summer hits and let your kids know that you're going camping in the backyard. Set up a tent, grab the lanterns, and get the s'more supplies ready. If waiting until summer seems like too much delayed gratification for kids, a flashlight or sleeping bag can be great gifts to unwrap as part of the experience.
Catch a game
Kids often look up to athletes, so you'll score big points by taking them to see their favorite player live. While the gift is truly the experience of the sporting event, we wouldn't blame you if you tucked a little jersey under the tree for them to wear too.
Go on a sleigh ride
Go ahead and take the prize of World's Best Parent if you're gifting a sleigh ride to your little one. Bundle up and get the camera ready, this isn't one you'll want to ever forget.
Be a tourist in a nearby town
Make reservations at a few places that your kids will love and let them know you're getting out of town. Package this up by sticking a map under the tree and letting them know that X marks the spot of your destination. But don't blame us if they ask you "Are we there yet?" all the way there.
Take a cooking class
If you have a child who is interested in food or cooking, they'll love a cooking class. Find a local in person option or grab a Yummy Crate from KiwiCo for experiential learning in the kitchen.
See a Broadway show
Take this opportunity to get fancy and head to see a family-friendly theater show. With so many Disney movies adaptations now on Broadway (like The Lion King, Aladdin or Frozen) there are plenty of kid-friendly options to choose from. Consider a weekend matinee, so they don't have to stay up too late. Or for budget-friendly options, keep an eye out for local community theater or high school musical productions.
For Date Night
Sign up for diving/scuba lessons
Nothing like jumping into a large body of water to bring you closer to your partner! We recommend keeping this one a surprise until you arrive. The look on their faces when you arrive will be picture-worthy, so don't forget your camera.
Take a boat tour
Keeping with the theme of water activities, seeing your city by water can be quite romantic. Some tours let you bring food and drinks on, or they may even provide dinner. Make sure to double-check, this is an experience you'll want to make sure you toast to.
Go on a brewery/winery tour
Whether you prefer beer or wine, learning more about how it's made can be a fun and unique experience. Keep the gifting simple by purchasing a glass from the winery or brewery ahead of time and wrap it up with your tour ticket.
Hike through a national park
If you enjoy the outdoors, you'll never forget your time together hiking through a national park. Grab a map and a nice water canteen, and let them know to get their hiking shoes out.
Go to a concert
Concerts are a great way to have a night out without the kids. Either package up the tickets beforehand, or grab a souvenir from the merch table on your way out.
Take a staycation
Hire a babysitter and head to a local hotel, or take the kids to grandma's and have the house to yourself. This is your chance to do any and everything you want to do without being interrupted (wink, wink).
This article was originally published at an earlier date and has been updated for timeliness.