Last year, my New Year's resolution wasn't just one thing. Instead, I set monthly intentions. January was "declutter"; February was" no-spend"; March was "social media break"; and April was "read two full books." I thought sharing my progress on social media would keep me accountable.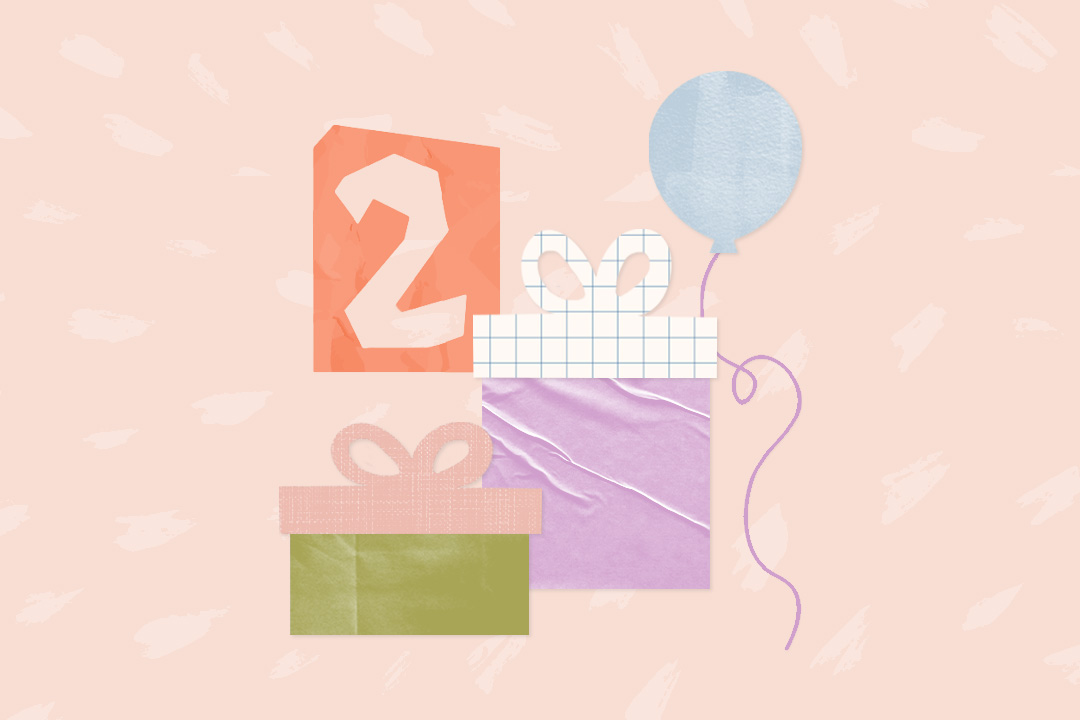 a LO in your life will love these! 🎁
Winter weather made it easier to accomplish January's decluttering, especially when multiple snow days that kept us indoors. I purged and donated a bunch of old toys and clothes and bought a bunch of organizational merch from Target. Digital decluttering was helped by downloading Unroll.me to take control of my email inbox and setting limits for my social media use (goodbye, Snapchat and my Facebook App). But life happens, and I honestly couldn't tell you what my intentions were after April because I didn't capture them anywhere.
So like most resolutions, it didn't stick.
This year, I sought out to find some new ideas where my family could help keep me accountable. Here are some ideas for New Year's resolution alternatives that can include the whole family.
1. Create Family Goal (or Goals) Together
It's also been proven people are more likely to support what they help create. And this can certainly carry over to our kids. Try to involve them in the creation of goals for your family for the upcoming year.
Of course after setting a goal, you have to make a plan for how to reach it. And with kids, it helps to write down your goals or have a visible reminder. For example, growing up, my husband's family had a giant glass jug in their living room to collect loose change. The whole family could see it, contributed to it, and knew that when it was full, it meant a family vacation to Disney World. Everyone felt some pride, and a little extra excitement, when they broke the jug knowing they'd reached the goal together. And goals don't have to be financial-based. Setting a goal like "reducing our family's plastic waste" can certainly get the kids contributing and caring about meeting the goal too.
2. Make a Vision Board
A few years back, vision boards were the new New Year's resolutions, and I love the concept (and not just because collages and crafting get me all amped up). They help make sure your heart and mind are aligned on the same goal(s) and there's omething powerful in turning ideas into something tangible. They stop swirling around your head and being reminded of them daily helps them stick. Plus, little family members can help with the process by coloring pictures, cutting out images, or pinning/pasting inspiration on the vision board.
3. Articulate Your Family Values or "Brand"
My background is in marketing, and one simple tool we often use with new clients helps distill their brand down to three to five descriptors that are inherently true about their organization or product. This tool can also be applied to families. If your kids are old enough, get them in on the fun. Do a brainstorm together to get each other thinking about what makes your family unique. To help make it tangible, write words down on Post-It notes, stick them to a wall, and start filtering them down to a few key descriptors for your family. Here are some thought-starter questions.
What makes your family unique?
Which activities bring you the most joy?
What are some of your favorite family memories?
Which family traditions do you look forward to all year?
Once you have your list of words or phrases—or simply the process even more by choosing one word as your theme for the year—keep it visible. Then use it as a reminder and a filter as you evaluate plans, activities, big purchases, and more throughout the year to make sure your family is staying true to what you all agree is most important.
4. Take Stock of Your Blessings and Aspirations
With social media sharing the highlights of everyone's life, it's easy to fall down the spiral of comparison and envy. But as the saying goes, "comparison is the thief of joy." Make an effort to sit down as a family, or with your partner, to share your personal year highlights. And as you look towards the upcoming year, talk about what you hope success looks like for your family. It'll make it easier to find the joy.
This article was originally published at an earlier date and has been updated for timeliness.