Attention Mamas: Father's Day is Sunday, June 21!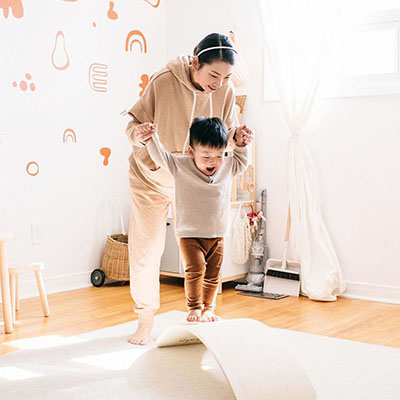 Shop Our Most-Used Items From Amazon for Toddlers!
If your kid is turning 2, get ready for hilarious conversations, much more involved play, and lots of sweet, sloppy kid hugs and kisses. As for what you'll need? Leave that to us.
This way to shop —>
Though stay-at-home orders are easing up around the country, Father's Day celebrations will still probably look pretty different this year. So, our editors created two cute Father's Day cards for kids that are easy to print out and fill in from home. 
The cards are completely free to download and will also save you an extra emergency trip to the store (we get it, we don't know what day it is anymore either). Plus, it will give your LOs something new and creative to do.
The first printable below is a simply sweet "Happy Father's Day" page for little ones to color and sign. Make it festive with coloring pencils, markers, crayons, or other craft supplies.
The second is a fun, at-home activity where your kids can fill out an "All About My Dad" sheet with cute facts including Dad's (supposed) age, his favorite things, go-to way to relax, and more. Have Dad read the answers out loud and laughter is sure to follow.
Whether you're celebrating with a virtual gathering, a fun brunch at home, or time outside with your family, we at The Everymom are wishing all the fathers out there a very special day.
Scroll down to download our Father's Day printables and be sure to tag us on Instagram (@theeverymom) to show off what your LOs have created!