Before welcoming home a new baby, parents often create in-depth registries, with every product that at some point be helpful in some way. There are endless amounts of swaddles, pacifiers, and other inventive gadgets promising to solve every possible parenting woe that may be encountered.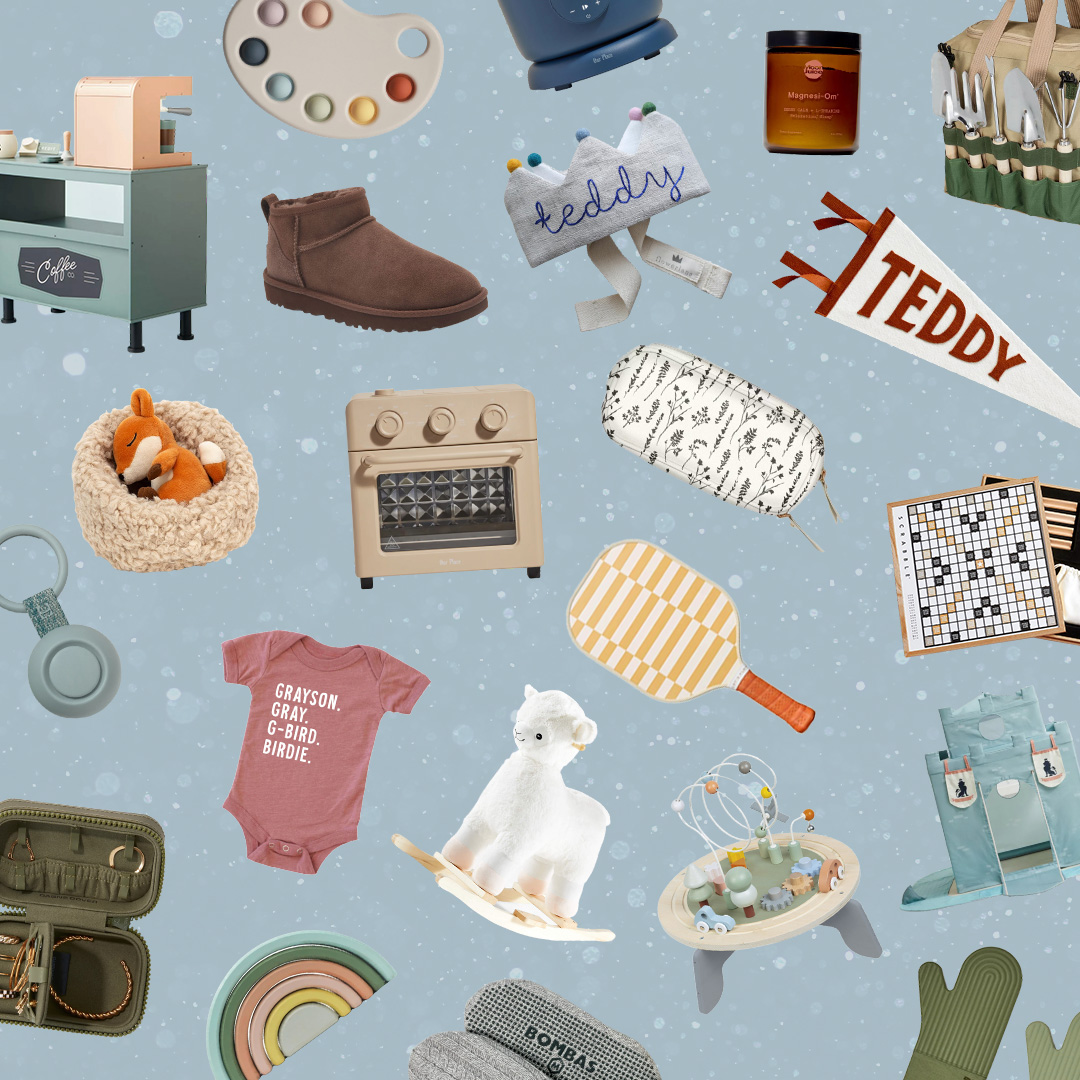 everything you need to ace holiday gifting this year 🎁
If you're browsing a registry, there's bound to be a lot to choose from. And while material gifts from a registry are great, in hindsight some parents may agree that the best gifts are the non-material ones. The things that aren't actually things but are physical ways to help.
Personally speaking, I love all the toys, outfits, and baby blankets (so many baby blankets!) we received. However, if someone set up a housecleaning service to deep clean my house one month after bringing home my daughter, that person would have gotten the most heartfelt of heartfelt thank you notes.
These non-material gifts are also a great option if it's a family's second or third child. They likely already have the baby gear necessary for a newborn, but can really benefit from help around the house or with the older kids.
If you're looking to go beyond typical baby gifts, here are six gifts that new parents will be happy to receive.
1. Homemade Meal Drop Off
The last thing a new mom has time for is whipping up homemade meals. And though indulging in takeout is fun at first, eventually, even that can get old. A fresh homemade meal feels special and might be a welcome dose of vegetables. Instead of asking the mom if they want you to bring a meal, instead phrase it as a statement like, "I'm bringing you a homemade meal this week, what day is best and what are you craving?" No one can refuse that offer.
2. Food Delivery Gift Card
And if you don't live nearby and cannot provide a homemade meal, a gift card to a food delivery service or a nearby restaurant is another welcomed option. Whatever helps those new parents get fed with little effort is sure to be appreciated.
3. Postpartum Doula Services
You may think doulas are only for assistance and support during birth, but they can also provide support to new parents. Depending on the service, you can hire postpartum doulas on an hourly or daily basis. They'll come over to the house and can help parents take care of the baby and parents in a variety of ways, like assisting in baby's first bath, answering newborn-related questions, making lunch for tired parents, or even unloading the dishwasher and folding laundry. You can hire doulas for overnight service, allowing exhausted parents a restful night of sleep. What better gift is there than that of sleep, especially for new parents? Parents may have interviewed and selected a doula, so ask if you can contribute to the services or cover a day or night of service.
4. Online Baby Courses
There is always something new to learn as a parent. It can be overwhelming trying to navigate baby sleep, breastfeeding, introducing solids, and so on. Instead of trying to lend your own advice on these very personal journeys, gift a course from an expert, like an infant sleep course or a baby-led weaning course from Feeding Littles. If you want to give this as part of a physical gift, many of these sites list their recommended products, which are often referenced in the course. Browse their online shops and pair an item with the course.
5. Babysitting Services
Not all new parents are ready to hand off their infant to a babysitter. But at the same time, they may be craving a night out, a hair appointment, or even just an hour to shower and lay in bed (simple, yet dreamy!). If you live nearby, offer to come over to help babysit in whatever way the mom is comfortable with. This may be watching the baby as the parents go out, or it could mean sitting at home holding the baby while the parents are also home. You can also offer to join the mom on an outing (like to the hair or nail salon), and you can hold the baby during the appointment.
6. House Cleaning
Cleaning may be therapeutic, but I venture to guess that most people do not like scrubbing toilets or dusting hard to reach places. Research local cleaning services and gift a deep clean to new parents to use when they feel they need it most.