Home is a place of refuge—a fortress and an oasis. It's the place where families come together at the end of the day to swap stories, share a meal, and recharge for the day ahead. Unfortunately, for mothers, home can also feel like a place of confinement.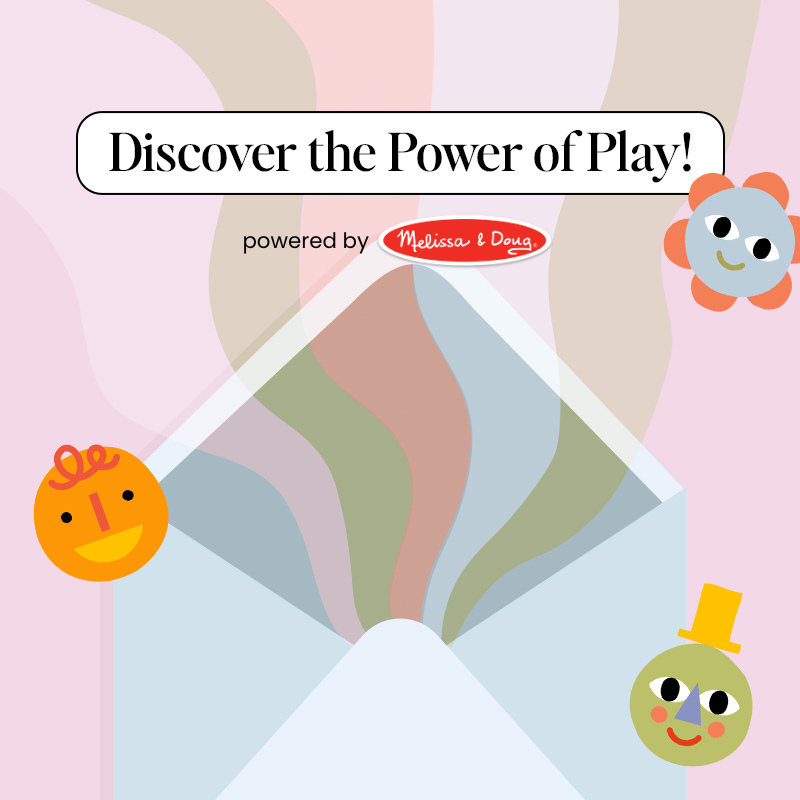 make the most out of every moment with your little one
Some mothers stay home full time. Others work "outside the home" without actually, you know, leaving the home. Pregnant moms can find themselves facing a lot of discomfort alongside the realization that leaving the house isn't always feasible. And, for new moms or moms in their fourth trimester, an outing can feel like an impossible task. Throw in play dates, meal prep, and general household responsibilities (which, in most homes, are still being shouldered largely by women), and you could say that moms know better than anyone what it's like to feel "stuck at home."
Unfortunately, when you love fashion, feeling "stuck at home" equates to more than just cabin fever. Spending the majority of time within the four walls of a single house or apartment can leave clothing enthusiasts feeling like they've lost their "reason" to get dressed. This, in turn, can lead to feelings of sadness and may even leave some moms feeling like they've lost a piece of themselves.
The good news is, even if your lifestyle has changed a little (or, OK, a lot) during your journey as a parent, there are still ways to enjoy your love of style from home. If you've found yourself spending more time at home and less time enjoying getting dressed, here are some ideas for rediscovering your joy for fashion:
Dress for Yourself
This might sound tacky or overplayed, but changing your mindset can have a big impact on how inspired you feel showing up to your closet in the morning. Motherhood comes with a lot of demands and time restrictions—use getting dressed in the morning as a form of self care and an easy way to practice creativity.
Document Your Outfits
Snapping photos or taking video clips of your outfits and sharing them on social media can be a great way to engage in the social aspect of fashion, even when your routine has you sitting at home. TikTok and Instagram are both popular channels for sharing outfit-of-the-day content (OOTD), shopping hauls, style tips, and more.
Invest in Quality Basics
If you feel silly putting trousers on to sit in your home office or donning a skirt doesn't exactly fit the bill for chasing the kids around, then splurge on items that are both practical and luxe. Putting on a quality knit set or a pair of jeans that are built to last for years can do a whole lot for your mood when compared to throwing on the nearest threadbare T-shirt and sweatpants.
Keep Zoom in Mind
If you work from home, then you may find your schedule is populated with video calls. Use these virtual interactions as an opportunity to re-inspire your love of dressing for the office. Sure, your colleagues can't see your full outfit—but they can see your top, jewelry, and hair accessories. Play up the portion of your outfit that is being broadcast to your co-workers and clients.
Don't Be Afraid to Change Your Outfit
Long gone are the days of picking out one outfit in the morning (or, if you're really good, the night before). Instead, use your time spent at home to your advantage and enjoy the convenience of changing your outfit throughout the day to best suit the activity at hand. Busy morning packing lunches and doing school drop-offs? Grab a cozy set and some sneakers. Early afternoon Zoom call? Swap the set for a blouse and pair of jeans. Need to run errands on your lunch break? Add to your outfit with loafers and a tote bag. Don't feel silly changing your outfit multiple times during the day. Instead, use it as a chance to be creative by trying new looks and enjoying your closet to its fullest.
State of Mind Over Destination
So what if you're not hitting up the swanky new club or restaurant in town? If you're leaving the house at all, use it as an excuse to wear something you enjoy. Headed to the post office? Great—grab your favorite bag for transporting mail and parcels. In need of a grocery run? Throw on your favorite jacket and an inspired pair of boots. Mothers are skilled at changing the narrative (tantrum diversion 101) and getting creative (making games and songs up out of thin air)—use these skills to your advantage. The destination doesn't matter; but your outfit does.