Summer's sunny days and hot temperatures mean more time to play outside, visit the pool, or go on long walks. However, extra hours in the sun can increase kids' need for water to maintain optimal hydration. It's not always easy to stop a toddler or a kid for a hydration break when they're having fun, but it's extremely important.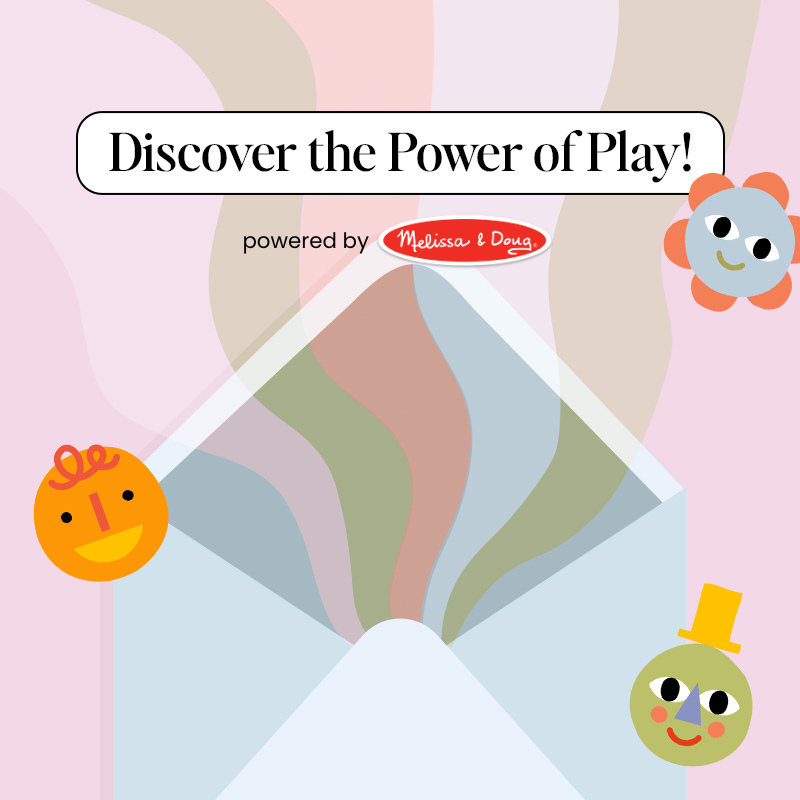 make the most out of every moment with your little one
Our bodies are made up of a large percentage of water and need it regularly to maintain optimal health. Water has many functions including carrying nutrients throughout the body, cushioning organs and joints, and regulating body temperature. Additionally, being well-hydrated gives children the energy and focus they need to play and learn.
We lose water through daily activities such as breathing and sweating, and water loss is typically greater in warmer temperatures or with increased physical activity. Keep reading for tips on keeping kids hydrated and ways to make it easier.
How to know if your child is dehydrated
Dehydration happens when too much water is lost through sweat or illness (like fever, vomiting, or diarrhea). If your child is experiencing mild dehydration, they may not show symptoms. In fact, thirst is often a sign that slight dehydration has already occurred. Watch small children closely and be aware of the weather and their activity level, as they cannot express how they are feeling as well as older kids.
According to the American Academy of Pediatrics, the following symptoms are signs of dehydration in kids:
Less urine or dark-colored urine (fewer wet diapers for babies)
Sleepy and irritable
No tears when crying
Dry lips and mouth
Flushed skin
If your child is experiencing any of these dehydration signs and you're concerned, reach out to your pediatrician right away.
How much water do kids need?
Fluid needs vary from kid to kid and are impacted by activity level and the weather (i.e. heat and humidity). Aim to offer water and water-containing foods throughout the day and adjust as needed. Here are the guidelines from the American Academy of Pediatrics:
Under 6 months: Fluid needs met through breastmilk or formula
6-12 months: Small amounts (approximately 4-8 oz/day) of water
1-3 years: About 4 cups fluid/day
4-8 years: About 5 cups fluid/day
8+ years: About 7-8 cups fluid/day
Fluid needs should ideally be met with water or milk, but all beverages count as well as water-containing foods such as soups, smoothies, and produce.
Tips to keep your kids hydrated in hot weather
Serve popsicles for a snack
Popsicles are a tasty way to beat the heat and increase hydration in kiddos. Opt for popsicles made with fruit and fruit juice, or get a popsicle mold and whip up a batch at home.
Make fruit-infused water
Drop lemons, berries, cucumbers, or mint into water to get a hint of flavor without all the added sugar found in many other beverages. Let kids choose what to mix in, and they'll be more likely to drink it!
Get a fun water bottle
Make drinking water fun by letting your kids pick a water bottle in their favorite color or with a beloved character. Keep it filled and close by throughout the day. Click here to shop our editor-favorite water bottles for kids.
Offer sips of water during transitions
Summer days with kids are marked by transitions, so use this to your advantage! Gently remind your kids to take a sip of water before beginning a new activity including before meals and snacks, before nap time, and when switching from playing indoors or outdoors.
Use a straw
For some reason, many people—including kids—drink more water when it's presented with a straw. Use this to your advantage and serve beverages with fun straws. Think bright colors, twirly designs, etc.
Serve foods with a high water content
While most of the water we take in throughout the day is by drinking beverages, food can also help meet hydration needs. Serve foods with high water content, especially on hot days. Watermelon, cucumbers, citrus fruits, and berries are great options as well as smoothies and popsicles.
Model drinking water throughout the day
Ever noticed how much kids repeat what you do, and not necessarily what you say? Turn this habit into a positive one, and model drinking water throughout the day yourself. Not only will this encourage your kids to stay hydrated, but it will also help you stay hydrated too.