Thanksgiving is here, and once your plates are cleared of all the delicious food, there's only one thing left to do: get ready for Black Friday!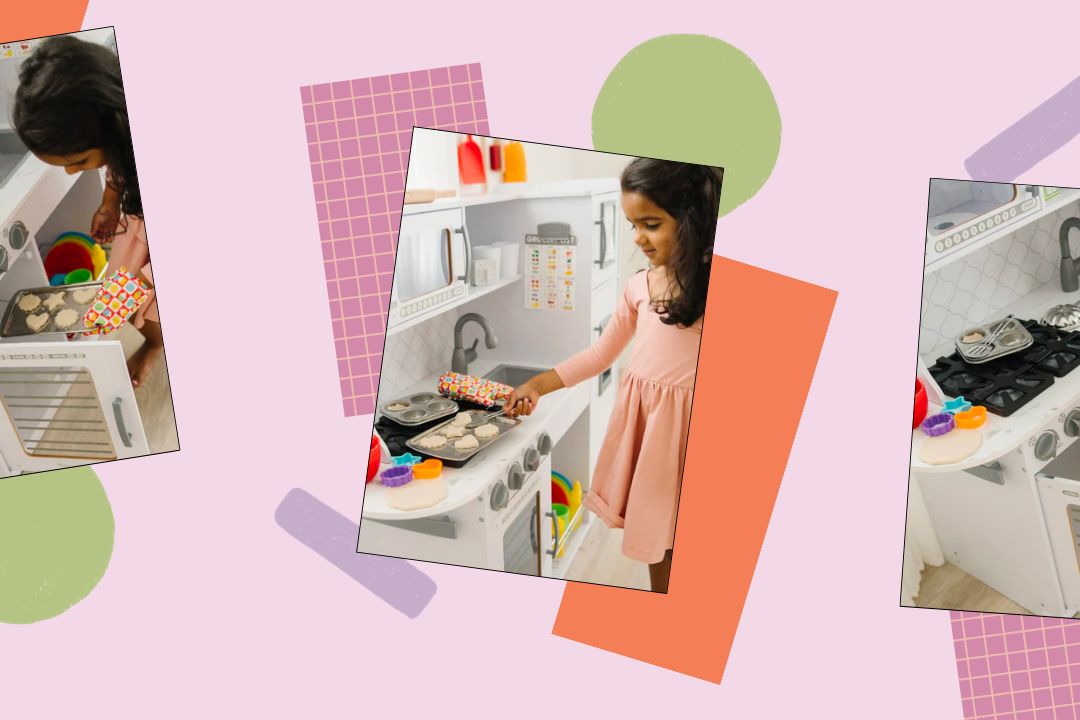 In the past, my family and I would get up really early on Black Friday, stand outside in frigid temperatures, and wait in line until the doors opened to one of the biggest sales of the year. We would all take separate parts of the store and divide and conquer. We'd all meet back at the front of the store to assess all of the deals we got before we went to checkout. I'm a little embarrassed to say that some years we'd need more than one shopping cart to transport all the gifts we "needed" to buy.
This year, though, we aren't planning on heading to the stores like in year's past—instead, we plan to shop the deals in the comfort of our pajamas, with a mug of coffee steaming nearby.
Now that I'm older and have my own family, Black Friday feels different to me. At some point, my mindset shifted from a focus on gifting to a focus on experiences, making memories, and an abundance of family time. So, this year when Black Friday rolls around, I want to be more intentional about what I purchase.
If you're wanting to do things differently for Black Friday, I invite you to join me in making a new tradition. Create an intention for one of the biggest shopping days of the year and move forward with a plan. Here are five things to do before you shop the sales.
1. Set a spending limit
You get to the checkout page and see a three-digit number pop up on the screen. Yikes! Avoid feeling surprised at the amount you spent by setting a spending budget before you even virtually enter the store. I recommend really sitting down and looking at your finances rather than choosing a number at random. How much money are you OK spending on gifts this year? Who all do you need to buy for? How much would you like each individual gift to cost? Having clear answers to the questions before you start shopping will help you know what to look for, when to find a better deal on certain items, and when you're getting close to reaching your spending limit.
2. Ask people what they actually want
Do people still make holiday wishlists or is that just my family? While searching for the perfect gift can be fun, it helps to have a few suggestions in your back pocket to rely on. Take a moment to send an email or text and ask your friends and family to give you a few ideas for gifts they'd like this year. This will save you time and energy. Plus, with a list in hand, you have a better chance of sticking to the budget you set for yourself because you already know the price of the item.
3. Check the deals ahead of time
In the past, the Black Friday deals were kept secret until the big day. Now, you can find out what's on sale weeks in advance. Take advantage of this shift in the tradition and look at the deals before you start your holiday shopping. Especially if you're looking for electronics, you're going to want to see who has exactly what you need and at what price. (Remember, spending limit!) Not only will you feel more prepared, but many stores also offer price matches, so you'll want to make sure you're getting the best possible deal for everything you buy.
4. Price compare
Speaking of comparing prices, make a note of the different prices you see for certain items. Many stores price their products pretty similarly, but on Black Friday, there is usually an excess of coupons and discounts that can be used. You can install an app like Honey to your browser and have it automatically check online for coupon or discount codes. If you're part of a local mom's group on Facebook, you can start a post dedicated to discount codes for popular retailers, so everyone wins!
5. Consider an experience over a traditional gift
As I mentioned above, the holidays have become more about creating long-lasting memories rather than about an abundance of sweaters, gadgets, and technology. A fun way to add to your holiday tradition is to give the gift of a virtual experience. There are plenty of places like MasterClass that offer online courses in painting, writing, filmmaking, or other creative pursuits, taught by true pros. You can also give subscriptions for home workout programs, monthly flower or plant delivery, book-of-the-month packages, kid's magazine subscriptions, museum memberships, and more.
Black Friday doesn't have to break your budget or put you into debt. As cheesy as it sounds, and even with a few gifts too, the holidays truly are about making memories.
This article was originally published at an earlier date and has been updated for timeliness.