In August I received a text from my friend Alice asking for our new address. She said she was getting her holiday cards in order. I was incredibly impressed and also in a bit of disbelief. How was this mom so on top of her holiday cards while I'm usually over here waiting until mid-December to even start thinking about it?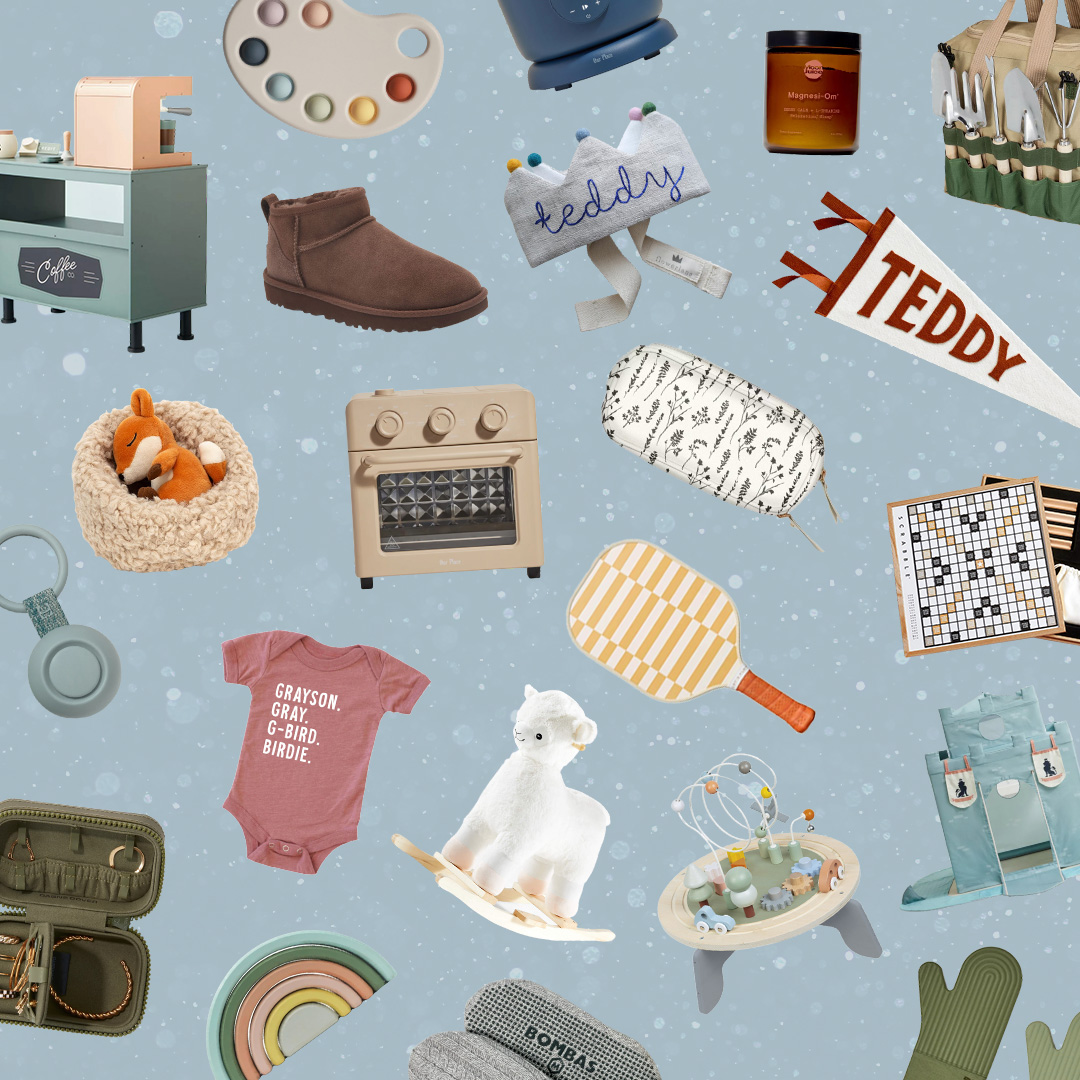 everything you need to ace holiday gifting this year 🎁
Each year, I end up with a "Happy New Year" message on our cards to make my recipients think I had intentionally waited until Dec. 31 to send them out.
Alice's text gave me a little nudge and motivation to start some of the holiday card work early. While I typically wait until we're in full holiday swing (arguably the busiest time of the year), it makes a lot more sense to start sooner. While my addresses aren't quite in order yet, I'm trying to be a little more like Alice.
If you also would like to avoid last-minute holiday work for your family cards, here are seven things you can do right now to get ahead of the game.
1. Organize Addresses
Step one is to dig up last year's holiday list and update addresses and names accordingly. Reach out now to get addresses for people who have moved or new friends you're adding to the list. While in the past I've reserved this task for the day before I'm ordering my cards, it makes life a lot easier and leads to less of a panic if you start doing this now. Additionally, when this year's cards from family and friends start coming in and someone has a new address, your future self will thank you if you capture those addresses immediately!
Pro tips: make a Google spreadsheet that you save to update each year so you aren't starting from scratch in the future. Plus, many companies offer the option to print the address on your envelopes, saving you tons of time! They usually require spreadsheets set up a certain way to be imported correctly, so check their guidelines ASAP.
2. Schedule Your Photo Shoot
If you can hop into a local mini photo session, that's an easy way to snag at least one good family shot. Schedule a local photographer or book through a service like Shoott, which sets you up with a photographer for a free 30-minute session. You only pay for the photos you want. Alternatively, ask a friend or neighbor to set aside a few minutes to take some photos for you. Thankfully, iPhones take some pretty high quality photos.
Another option is to skip the photoshoot altogether and instead look through the past year's photos and pick your favorites for the card. This saves both time and money—and the possibility of a toddler or baby meltdown during the one hour you scheduled your shoot for.
3. Order Your Outfits
If you are scheduling a photoshoot, go ahead and brainstorm your family outfits. Whether that means matching for the kids or coordinating colors and styles for the family, you can do this well ahead of your scheduled shoot date to allow time for the orders to come in and to make sure everything fits.
4. Select Your Card Designs
Here's another task you can do now instead of the day you're actually ordering your cards. Scroll through a few different sites until you find the design you like. You can even go through the customization process with a placeholder image so your copy is all set. Since you're probably not quite ready to order, you can keep an eye on Black Friday and Cyber Monday sales and order when the deals are at their best. For the best places to order your holiday cards, check out our list here.
5. Make Return Addresses Easier
Head to Etsy for a variety of return address stamps or customized stickers. If you're not planning to move any time soon, this is a good thing to have for holiday cards, thank you cards, and everyday mailings.
6. Buy Stamps
One of those small yet annoying tasks that can be forgotten: ordering stamps. Just take this as your sign to pick them up from your local post office or order from Stamps.com right now. Alternatively, many holiday card companies will now mail your cards for you with postage built into the cost.
7. Decide to Skip It
Does all of this just seem like too much? Maybe this is the year you skip the holiday cards. While it's nice to get a family update in the mail, it's not a necessary part of the holidays, and you can opt out of the holiday cards and the cost and energy that goes along with it. It can feel like there's a lot of pressure to send cards every year, but it's by no means a requirement of the holiday season. Skip it altogether or send a digital version to let people know you're thinking of them.