April 30 marked President Biden's 100th day in office. The first 100 days are crucial because they set the trajectory for the rest of the presidency, indicate which issues the president plans to prioritize, and reveal to the American people which campaign promises the president has made good on. President Biden's first 100 days were especially critical since he inherited a global health crisis, economic uncertainty, splintered partisan allegiance, and heightened racial tensions. Additional challenges also surfaced during these 100 days as gun control and immigration policy recaptured public attention.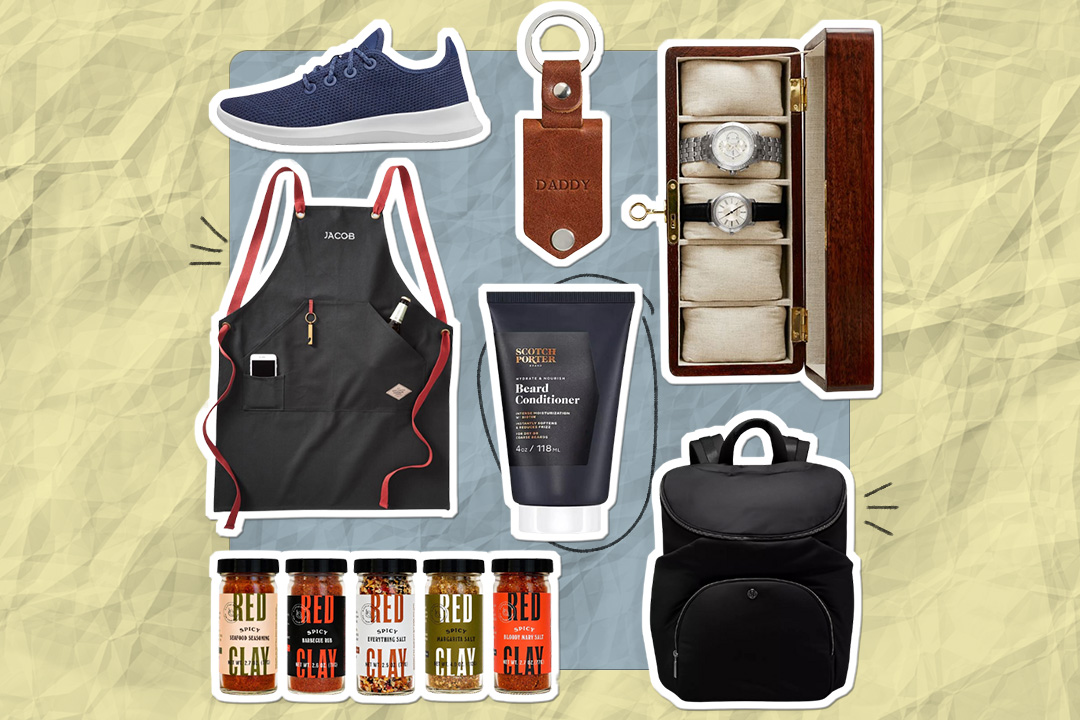 june 18 is coming up fast — have you started shopping yet? 😎
On April 28—ahead of his 100-day mark—Biden addressed Congress for the first time as president to reflect on his initial progress and share his remaining goals. Here are the main takeaways.
Rolling Out the COVID-19 Vaccine
The COVID-19 pandemic has arguably been the greatest hurdle for most political leaders. After months of denial and misinformation from the previous presidential administration, President Biden took the reins and collaborated with medical leaders to develop an effective vaccination strategy. Biden's vaccination plan began before the official start of his presidency since the first vaccine was authorized for use before Biden took office. President Biden assembled a COVID-19 transition team between November 2020 and January 2021 to keep him informed on the latest vaccination information, allowing him to hit the ground running with vaccine rollout once his term began. Since vaccines have become available, 142 million Americans have received at least one vaccination dose.
A Team That's Up for the Task
A key part of Biden's proposed COVID-19 response was the development of a permanent coronavirus task force, which he signed an executive order to create within two weeks of taking office. The 12-person team meets regularly and informs President Biden on recommendations for response and recovery. Aside from the task force, the United States rejoined the World Health Organization, and President Biden reinstated Dr. Anthony Fauci as the COVID-19 lead advisor.
Stimulus Checks Round Three
Although leadership, research, and a vaccination strategy were in the works, many Americans took personal and financial hits after a full year of economic downturn. By mid-March, President Biden signed a $1.9 trillion COVID relief bill, which provided $1,400 stimulus checks to individuals earning less than $75,000 and increased the child tax credit for families with children. This, too, was Biden holding true to his campaign promise of stimulating the economy by putting money in Americans' pockets so they could pay bills and meet financial obligations.
Tax and Economic Improvements That Prioritize Families
It's no secret that President Biden planned to increase taxes on major corporations and wealthy individuals when he took office. In particular, Biden plans to reverse many of the tax policies implemented in Trump's Tax Cuts and Jobs Act, which in part, reduced the income tax rate for those in the highest income bracket from 39.6 percent to 37 percent. As proposed in his American Families Plan, President Biden seeks to reinstate the 39.6 percent rate, but only for people earning more than $400,000 yearly. Some of the other major components of President Biden's plan include creating funding for universal daycare and community college, increasing the federal minimum wage to $15 per hour, and improving infrastructure for roads, bridges, and internet access.
Denouncing Gun Violence in America
High-profile mass shootings were not a major concern in 2020 since most of us were confined to our homes for a considerable portion of the year. However, access to the vaccine, reentry into social settings, and increasing mental health crises created an environment for back-to-back tragedies that took the lives of people in Atlanta, Boulder, and Indianapolis. The scope and frequency of the mass casualties shook the country, requiring President Biden to take an unwavering stance on gun control—an issue that he was relatively silent about during his campaign.
In the wake of more than 140 mass shootings in 2021, Biden called gun violence an embarrassing public health crisis and outlined a few initial actions that were intended to address immediate gun control concerns. Those actions included a proposed rule banning "ghost guns" and other devices that alter firearm performance, a request for the Justice Department to conduct an investigation into gun trafficking, and funding for federal agencies to support community violence prevention programs.
During his Congressional address a few days ago, President Biden was even more specific on his gun control stance, calling for bipartisan support of universal background checks and a ban on assault rifles and high-capacity magazines. He referred to gun violence as an American issue rather than one that follows party lines, but Congressional support and rejection of pending gun control legislation suggests that partisanship will be a major determinant of progress with gun reform.
Continuing the Fight for Black Lives
The murders of George Floyd and Breonna Taylor last year catalyzed a resurgence in racial justice awareness. Biden and his campaign team knew that supporting the Black community and denouncing police violence would be fundamental to getting him in office. They also knew that these would be ongoing concerns that could not be put on the back burner once his presidency began. Unfortunately, racism and inequality continue to be fixtures of American life as young people of color like Adam Toledo, Daunte Wright, and Ma'Khia Bryant have been killed by police officers in the last few months. While the recent conviction of George Floyd's murderer was a small victory for holding racist systems accountable, Biden acknowledges that police accountability is a rarity.
The Return of Jim Crow-Era Voter Suppression
Shrouded in the facade of "the big lie" from the 2020 presidential election, alleged voter fraud now serves as the unfounded basis of over 361 proposed voting bills that would make voting more difficult among minorities and young people across 47 states. These restrictive voting laws, including bills passed in Georgia, Iowa, and Arkansas, significantly threaten the achievement of true justice.
Additionally, the conservative-leaning Supreme Court could create more barriers for minorities to vote as they are currently considering a case that would eliminate a provision of the Voting Rights Act that maintains voter equality. Biden expressed his support of extending the Voting Rights Act during his campaign, and a sweeping voting rights bill that passed the House of Representatives in early March could give him the opportunity to approve legislation that counters attempts by state governments and the Federal Court to overturn needed voting protections.
Resolving Immigration Policy at the Border
In 2020, the world watched in horror as a number of egregious policies propelled Trump's anti-immigration plan. Children were separated from their parents and held in cages at the U.S./Mexico border, young immigrant students questioned their ability to stay in the United States as Trump ended DACA (Deferred Action for Childhood Arrivals), funding for a border wall between the United States and Mexico was approved, and bans were implemented on travel to Muslim countries.
Since President Biden took office, the travel ban has been lifted, but the other immigration issues still exist. Family separation at the border has ended, but reuniting separated families is proving to be difficult. Biden signed an executive order intended to strengthen the DACA program, but a case in Texas federal court could reject the legality of the program. Funding for the border wall came from Trump's declaration of a national emergency at the border, but President Biden rejected the declaration and called for a review of the border construction. The progress of the review is unclear.
Changes to immigration policy have been slow-moving during the Biden administration, and sadly that is the continued expectation for the foreseeable future.
Cutting Emissions and Building the Cabinet
A few quick notes:
President Biden hosted a virtual environmental summit for world leaders, vowing that the United States will reduce its carbon emissions by at least 50 percent by 2030.
President Biden selected and received Senate confirmation for the 15 cabinet members who head the executive departments. The cabinet is one of the most diverse in history, including the first Native American department head and the first Black head of the Department of Housing and Urban Development.
Despite a very narrow Democratic majority in Congress, President Biden has accomplished many goals that cover a wide range of issues. Politics aside, President Biden has also restored the dignity and prestige of the American presidency through his professionalism, transparency with the public, and consistent presence in the midst of tragic community loss. The first 100 days of a new presidency aren't easy in the best of circumstances, and while President Biden's first few months have not been perfect, they have started us on the path towards the changes many of us were desperately hoping to see.
This article originally appeared on The Everygirl on May 1, 2021.