Truth be told, I'm one of those people who has a full-on gift wrap station in their home, with rolls of wrapping paper I've picked up throughout the year, a tangle of colored ribbons, and printed boxes galore. It's like Santa's workshop in my basement. To prep myself for wrap-apalooza, I make myself a mug of hot cocoa (filled to the brim with marshmallows, please) and sit with all my supplies scattered in front of me, and a terrible holiday movie playing in the background. It's so meditative.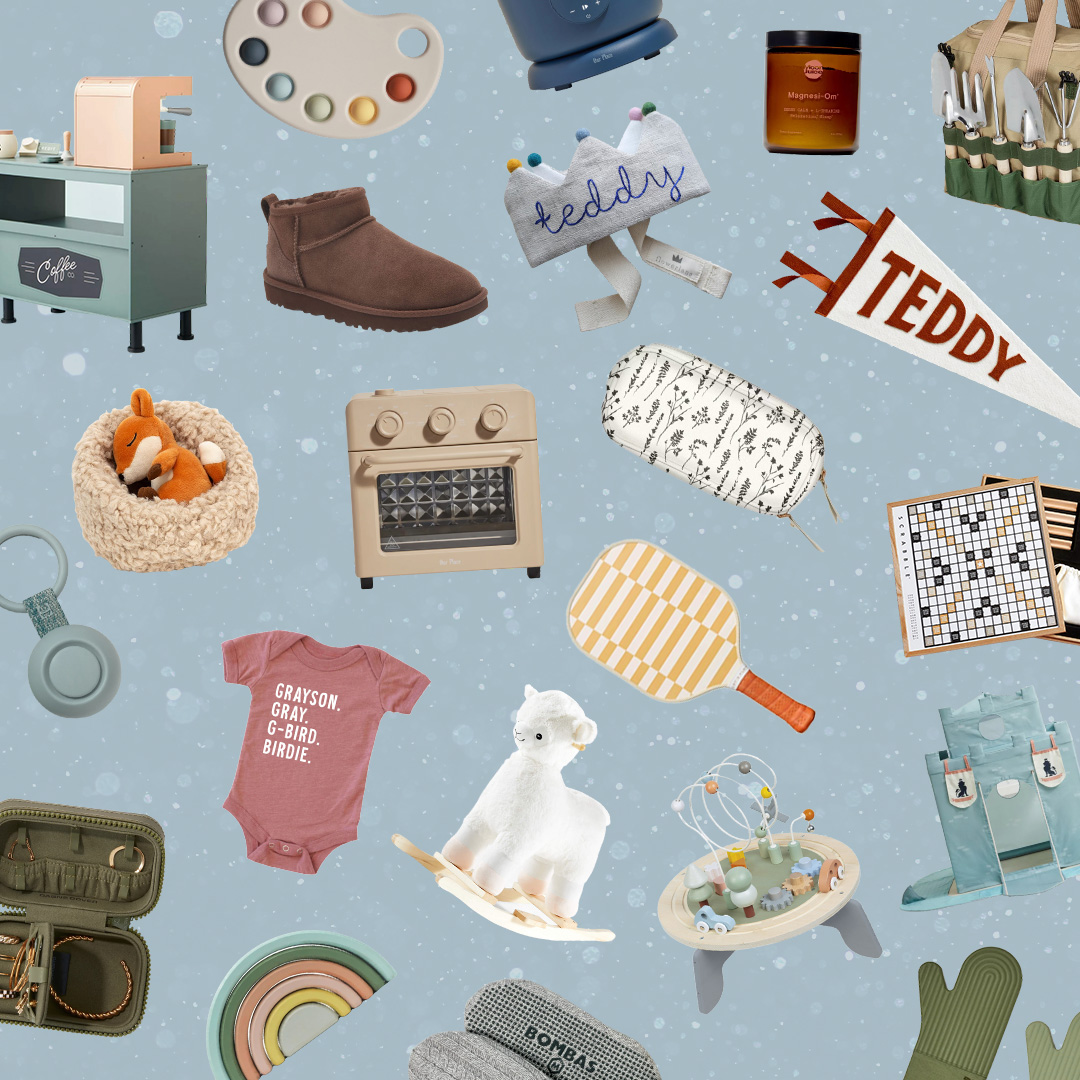 everything you need to ace holiday gifting this year 🎁
But this holiday season, I've been thinking about ways to make my life easier, while still creating a special touch of magic. After all, we need a little something festive right about now, but don't necessarily have the time or mental space to go all out the way we have in years past. 
Luckily, special touches don't mean stocking up on a whole craft store's worth of supplies. We've rounded up three easy ideas that are also beautiful and meaningful. Your loved ones will be delighted—and so will you, when you see that lovely, matching stack of gifts! 
1. DIY wrapping paper + twine
This is an especially fun DIY that you can do with your kids. The paint will be messy and even more special with their help. Just dot your box with the paint of your choice (a wide brush works best for this!), then thread some jingle bells with twine and tie a simple bow to secure.
2. Add a classic family photo 
You can print photos very inexpensively these days using a home printer or at your local drugstore—the more candid and sweet, the better! Just wrap your gift as you normally would, then secure a ribbon around it. Tape your photo and voila, wrapping paper that doubles as a treasured keepsake.
3. Velvet ribbon + fresh greenery
This look is very chic, but also extremely doable—our favorite combination! I have my daughter help gather some seasonal greenery for the project, though you can grab some faux sprigs at a craft store. We wrap in the usual way, then tie with a thick, velvet ribbon. Simply tuck your piece of greenery under the ribbon and secure with a bit of tape. 
This article was originally published in December 2020. It has been updated for timeliness.