When people ask me what my favorite food is, I have so many follow-ups: What time of year is it? Is it warm or are we in a cool spell? Am I by the water, or am I deep in the woods somewhere? Is it a holiday or is it a regular Sunday dinner? As I always love to say, I fit the food to the mood.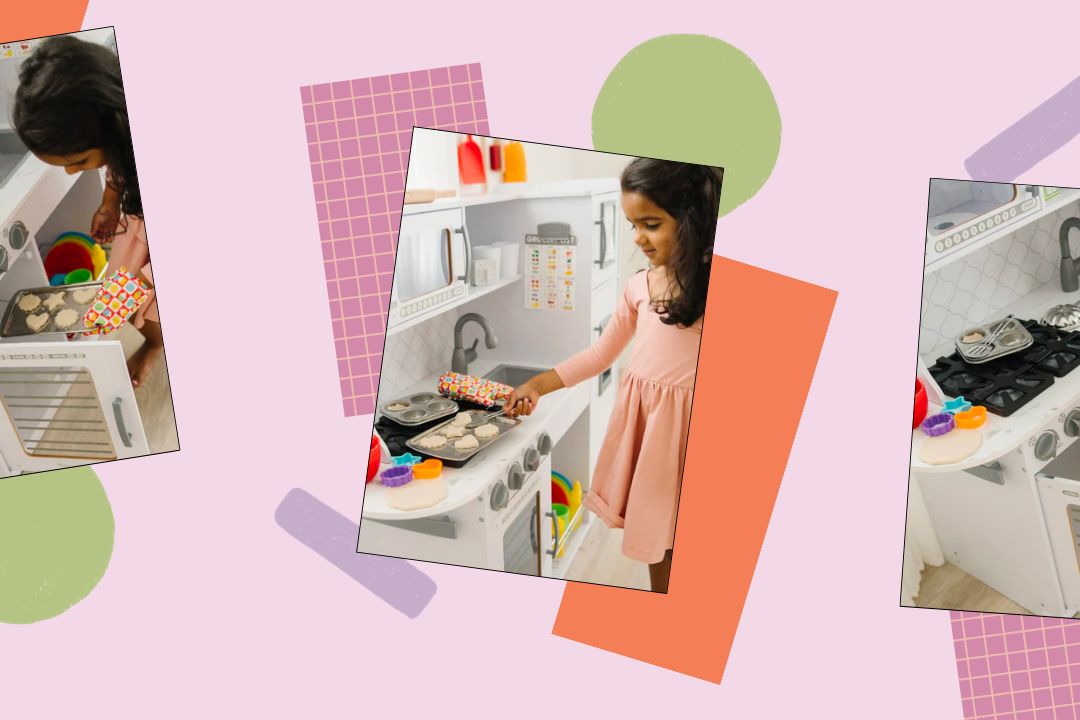 Growing up, as spring and warmer weather would come, my mother would buy so much fresh produce and my grandmother would constantly put out cut-up fruit and veggies for us to munch on throughout the day. Sometimes we'd sprinkle chaat masala and lemon juice on the veggies, or dip the fruit in some tart yogurt. My mom loved telling stories from her childhood about taking unripe mangoes from the neighbors' trees, putting chili, lime, and salt on them, and munching on the snack all season long.
With the changing of the weather, every year I get so excited for the new meals that come with the sunnier days and sweeter nights. Below, check out 20 recipes we recommend for spring!
20 of Our Favorite Recipes Perfect for Spring
Ratatouille is a great movie and a great meal. Taking fresh vegetables and roasting them up for the evening is easy and delicious. And if you throw on the Disney movie Ratatouille, the littles can enjoy bringing the film into their homes.
I love pesto in the spring. I usually have a deck garden where I grow a lot of herbs and basil grows like a weed. There's a lot of different ways to make pesto. This recipe uses spinach but if you have an overabundance of herbs, you can use any number of them. Paired with pasta, you've got a meal!
I haven't met a hot sauce I don't like and harissa is no exception. If you want to, you can find milder versions, or substitute it all together. Also, fresh hummus is easy to make and incredibly delicious. I like to make a big batch at the beginning of the week and it's a good base for this recipe.
Fish is always a favorite of mine, but I prepare it even more in the spring and summer because it's such a lovely light protein. Rhubarb is a nice surprise in this recipe. I've always baked with it, but now I'm thinking of more ways to expand my repertoire.
I love soup, but the spring feels too hot for my favorite New England clam chowder recipe. This is a great option for those days that you just don't want to turn on the stove to add to the heat around you. Plus, you can make it ahead.
After the chilly winter months, I can hardly wait for fresh produce to hit the grocery stores and farmers markets again. This vegetable quiche is a great way to celebrate the changing of the season. Keep the recipe on hand as a breakfast option, or for a refreshing dinner.
Taco Tuesday just got a whole lot more flavorful! Spice things up with this chicken Tinga tacos recipe that features a homemade sauce will be a family favorite all season.
We can't think of a better combination than jerk spices mixed with the sweetness of a refreshing pineapple. This recipe mixes the best of both worlds and is perfect for welcoming in grilling weather.
We've all likely heard the importance of 'eating the rainbow,' meaning getting lots of colorful fruits and vegetables in our meals. This light and easy recipe is a great way to add some veggies to your day, as well as a good source of protein from the turkey burger.
This recipe includes flavor combinations you may have never known you needed. The tanginess of the balsamic mixed with the saltiness of the pork and gorgonzola and the sweetness of the peaches makes for a mouth watering meal you'll want to make again and again.
For many areas, the return of spring means the return of farmers markets. This recipe is the perfect dish to make with all of your seasonal farmers market finds like mushrooms, red peppers, and asparagus.
It doesn't get much more refreshing that a delicious piece of salmon. This recipe includes lightly seasoned salmon with a homemade orzo salad that is simply delicious.
Rosemary is one of my favorite seasonal herbs in the spring, and this recipe beautifully incorporates its woodsy flavor. It mixes perfectly with the sweet honey mustard to make juicy chicken breasts.
Kale automatically makes me think of spring, and this skillet incorporates it beautifully. The hearty white beans and sausage make this a healthy weeknight meal option with tons of flavor.
Grilling season is finally upon us and we can't think of a better way to take advantage of it than with kabobs. This recipe is filled with colorful vegetables and delicious chicken. The perfect weeknight recipe.
'Tis the season of asparagus and we plan to take full advantage of it. This refreshing pasta is light and delicious, filled with ham, asparagus, peas, and parsley.
Radishes make their yearly debut in the spring and this recipe incorporates the crisp, zesty vegetable beautifully. Keep this recipe on hand for a healthy lunch or to add a little something seasonal to your dinner.
This recipe perfectly utilizes a spring staple, asparagus, and in a creative and delicious way. The earthy asparagus tastes great mixed with the salty guanciale. Plus, who doesn't love penne pasta?!
Just because it's getting warmer outside doesn't mean that we have to give up soup yet. This Thai chicken soup recipe incorporates all of the best spring vegetables like mushrooms, peas, and bell peppers.
Burgers are always a good idea, and this recipe makes them undoubtedly spring. Topped with caramelized leeks and shallots, this is one of the tastiest burger recipes out there and one you're going to want to try ASAP.