When a friend is grieving the loss of a baby, it can be hard to offer support when you don't understand what she is going through. What does your friend need: space to process or a shoulder to cry on? She might not tell you, so it's a game of tiptoe until you figure out how to support her as in the way she needs and when she needs it.
And what do you do on Mother's Day? It's a day we honor mothers. A day that, if you have never experienced the loss of a baby, will likely breeze right by. If you're a mom, you'll get all the attention—yummy brunch, handmade crafts, silly songs, and pretty flowers—and it isn't a day you are anxiously anticipating.
Mother's Day is different for grieving mothers. It is weighty and difficult and confusing. No matter how long it has been since she experienced the loss of her baby, Mother's Day will be a hard day.
She's not quite sure where she fits on this day because she carried a baby in her body, but her arms are empty and her heart is aching. The qualifier for Mother's Day seems obvious, the woman who has a child, and yet, it feels so confusing to the mother who has a child, just not here on earth.
It might seem easy to stay silent around Mother's Day because you aren't sure how to help, but it's more important than ever to reach out and offer support. Being a good friend to someone grieving is not unlike being a good friend, in general. It involves listening and trying your best to understand her thoughts and worries. It means going a bit out of your way a bit to help bring about healing and restoration.
Taking a few minutes or hours out of your special day will remind her that she's loved, she's valued, she's seen, and most of all, that she is a mother.
Here are a few easy things you can do to help a grieving mother on Mother's Day.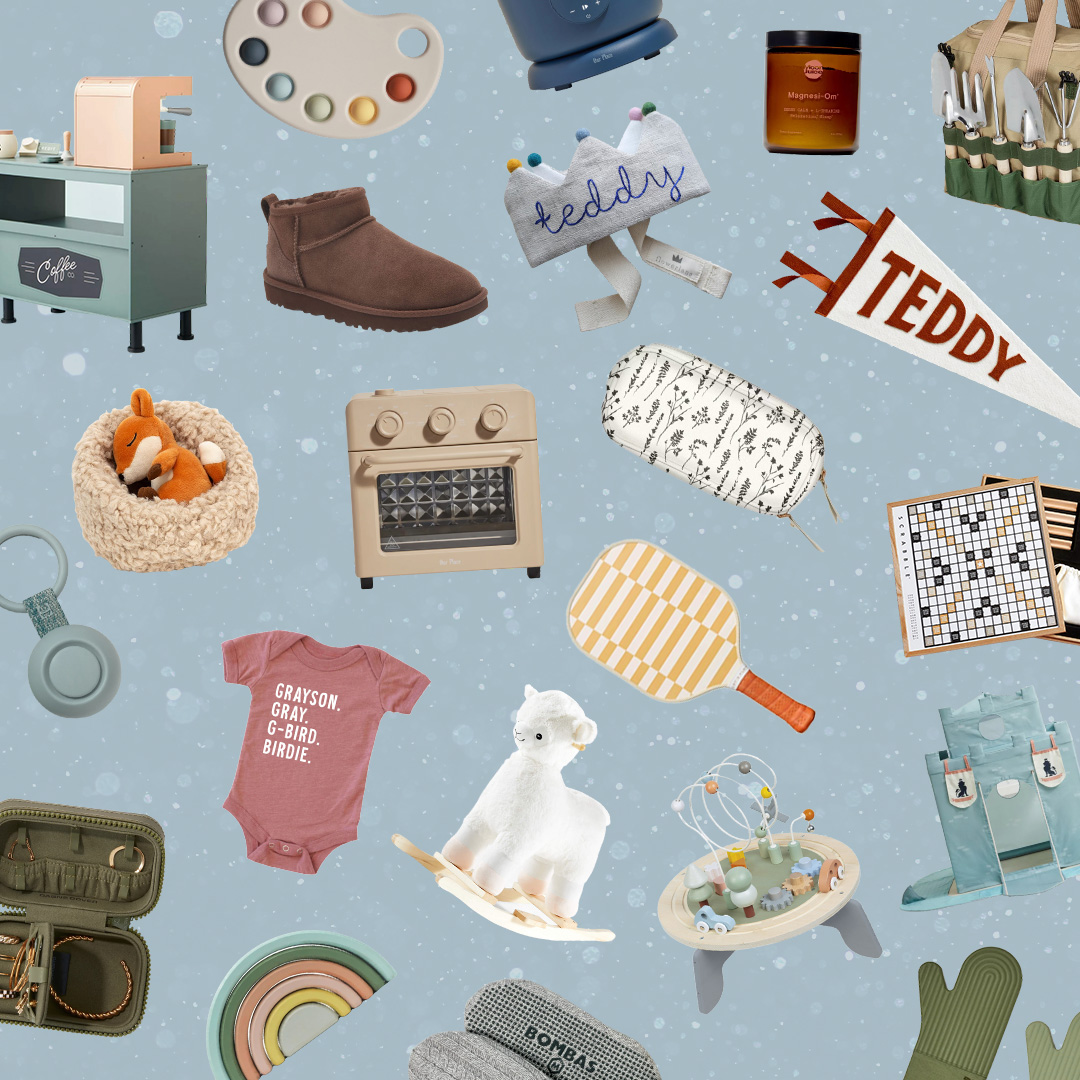 everything you need to ace holiday gifting this year 🎁
1. Acknowledge She Is a Mother
Give her a call and tell her over the phone. Or just show up on her doorstep. Look her in the eyes and say "Happy Mother's Day. I know this day is so incredibly hard. I want you to know that you are still a mother. I'm so proud of you. And I'm so grateful for you."
2. Send a Card
It can be a simple, "I know this day hurts, but I love you and am thinking about you" card or a handwritten letter about how much she means to you and how your heart breaks watching her grieve. The gesture will show she is not forgotten and will bring so much comfort to her aching heart.
3. Send Flowers
Flowers may seem simple and obvious. But she will most likely feel left out and un-acknowledged on Mother's Day. Giving her the gift that most mothers receive is a thoughtful way to remind her that you are supporting her as a mother.
4. Treat Her to Her Favorite Breakfast
Many families plan a brunch on Mother's Day, so why shouldn't she? Drop off her favorite breakfast and cheers a mimosa to how strong she is and how proud you are of her. If you're not nearby, order her favorite brunch delivery and let her enjoy it from the comfort of her home.
5. Ask How She's Doing
Just talk to her. One of the best gifts you can give to a grieving mother is the opportunity to talk about how she is doing. Ask her how she is feeling and listen when she tells you. Remind her that you know this must be hard for her and you care and want to help. Starting this conversation may feel awkward and uncomfortable, but knowing you are thinking about her around this difficult day will be incredibly meaningful.
---
Remember, being a friend to someone grieving is hard because those who are grieving often don't know how to put their feelings into words. Even if your gesture doesn't go over as planned or you do not get the response you would expect, know that it still mattered to her. Just don't give up on her. Navigating grief is hard and messy and unpredictable, but her grief will get easier to navigate and on the other side, your friendship will be stronger than you could have imagined.