There are many types of cribs, but the ones that are best for you will depend on how you want to use them. Some people may want to buy a convertible crib so it grows with their child through their toddler years or because they want to change their child's décor as time goes by. Others may start with a bassinet, then grow into a crib—we all know the newborn stage flies by! Some may prefer to go with a smaller mini crib based on their space.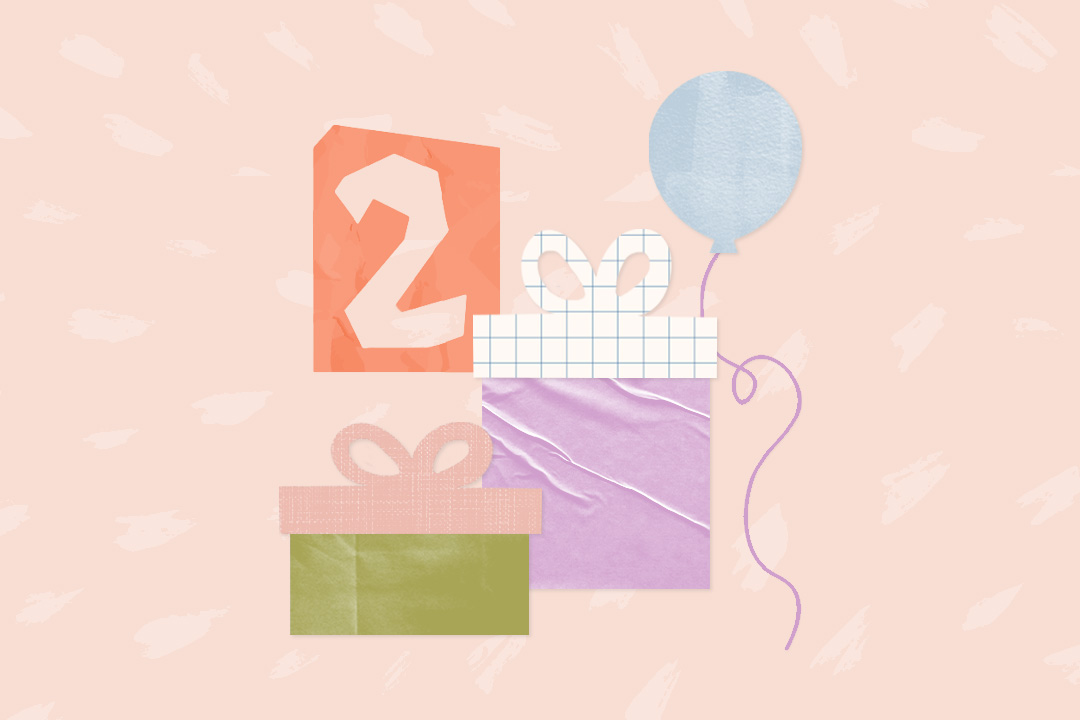 a LO in your life will love these! 🎁
When you're picking out a crib, think about the type of crib you want based on size, safety, budget, and style. From a safe sleep perspective, the American Academy of Pediatrics (AAP) recommends that any crib should have a firm mattress with a tight-fitting sheet—and no blankets, pillows, or toys. You'll also want to ensure the crib is GREENGUARD Gold Certified, meaning the product has been scientifically proven to meet some of the world's most rigorous, third-party chemical emissions standards.
Also understand the ideal crib size based on your space, and decide whether or not you want the crib to grow with your little one, as investing more may be worth it if this is the case (some can be used until the teenage years!). Read on for some of our favorite picks whether you're looking for a traditional, convertible, mini, or travel crib.
Types of Cribs
Traditional Crib: Traditional cribs are standard, full-size cribs. They are what's most commonly thought of and used for babies.
Convertible Crib: Convertible cribs convert to other bed sizes over time. Typically, a convertible crib will convert to a toddler bed or a twin-size bed. A toddler bed fits a crib mattress whereas a twin-size bed would require a twin mattress.
Mini Crib: A mini crib is a miniature crib often used in rooms that may be too small for a traditional crib. They are fairly easy to move around and larger than a bassinet, so they last longer. Depending on the size of the mini crib, they can often be used until the baby is 1 year old or up to 2 years old.
Travel Crib: A travel crib is ideal for temporary solutions like travel or as an alternative to a bassinet.
Best Modern Cribs
With contemporary designs that would look great in any nursery, these modern cribs top our list because of their versatility. From Nestig's Wave Crib to a Babyletto favorite, you can't go wrong with any of the below options.
Best Mid-Century Modern Cribs
For those who love mid-century modern styles, West Elm is a favorite for living room, dining room, and baby room furniture. Here are some of our favorite mid-century style cribs.
West Elm
The mid-century convertible crib from West Elm is a popular choice. Its rectangular shape offers clean, beautiful lines. Plus, it matches decor throughout the store, so the nursery design can also grow into a big kid's room.
5 colors available
West Elm
West Elm's mid-century 4-in-1 convertible crib offers a more distinct design with one side resembling a headboard. It can be converted into a toddler bed, a headboard only, or a full-size bed.
3 colors available
West Elm
The Dawson convertible crib is a fun, unique shape, giving more of a design element to any nursery. It converts into a toddler bed and a full-size bed.
Best Classic Cribs
Pottery Barn is known for their classic furniture, and the cribs from Pottery Barn Kids are no different. The high-quality design also offers many traditional features in high-quality wood. Plus, the cribs are often a convertible style, which will grow with children into their teen years. A few favorites from Pottery Barn—and a pretty dupe from Target—are below.
Best Affordable Cribs
There are plenty of expensive cribs out there, but you don't have to spend and arm and a leg to find a great option for your little. Check out two of our favorite budget-friendly cribs below—both are under $150!
IKEA
For years, IKEA has been known to have a great affordable crib. The SNIGLAR is the most popular and affordable style. It's made from solid beech, a durable and renewable natural material that is both good for your wallet and the planet.
DaVinci
The Union convertible crib is an affordable option from Amazon. It offers variety with seven different color variants and is available with Prime shipping.
many colors available
Best Mini Cribs
When a full-sized crib is just a little too big for your baby's nursery, mini cribs are the perfect alternative. At under $300, we love the Babyletto Origami Mini Crib for its classic design and budget-friendly price. Though it's more expensive, we also recommend Nestig's Wave Crib—so much so that it appears twice on this list!—because it can be converted into a mini crib and grow with your little into a toddler bed.
Babyletto
Babyletto is a popular mini crib solution that is sold at several retailers. The Babyletto mini cribs are designed with small spaces in mind. They vary in size from bassinet up to mini convertible crib and are one of the best miniature cribs on the market.
many colors available
Nestig
Nestig's Wave crib makes this list again because it can be converted into a mini crib to accomodate smaller spaces. Plus, it's on wheels so your new addition can sleep peacefully anywhere.
2 colors available
Best Travel Cribs
Whether you're traveling or just looking for a second place for baby to sleep in your home, registering for a travel crib is a great idea.
Guava
The Guava Travel Crib is an adventure-lover's favorite. It features a compact, 3D fold with an airport-friendly backpack to make every trip easier. The backpack makes it incredibly easy to carry.
The side zipper door makes it easy for little ones to crawl in and out when necessary. The aluminum frame is sturdy and stands the test of time from travel to wild toddlers. Plus, the mattress is super comfy for little ones.
Graco Baby
The Graco Pack 'n Play is an awesome affordable option. While it's not a backpack, it has a convenient carrying bag for no-fuss travel and storage. Plus, it has a bassinet option, too!
Creating your baby registry can be overwhelming, but we're here to help with editor- and expert-approved picks for everything you need for your new baby (and for you!) with our first ever Baby Registry Awards. Click here for our top picks for everything from bouncers to baby bottles.