Preparing to bring a new baby home is incredibly exciting. Buying the baby gear, taking the parenting classes, and baby proofing your home are all part of the process. And when it comes to prepping their new nursery, there's a lot to consider. Nursery design inspiration is everywhere—from boho chic to ultra-cozy to nature-inspired and everything in between.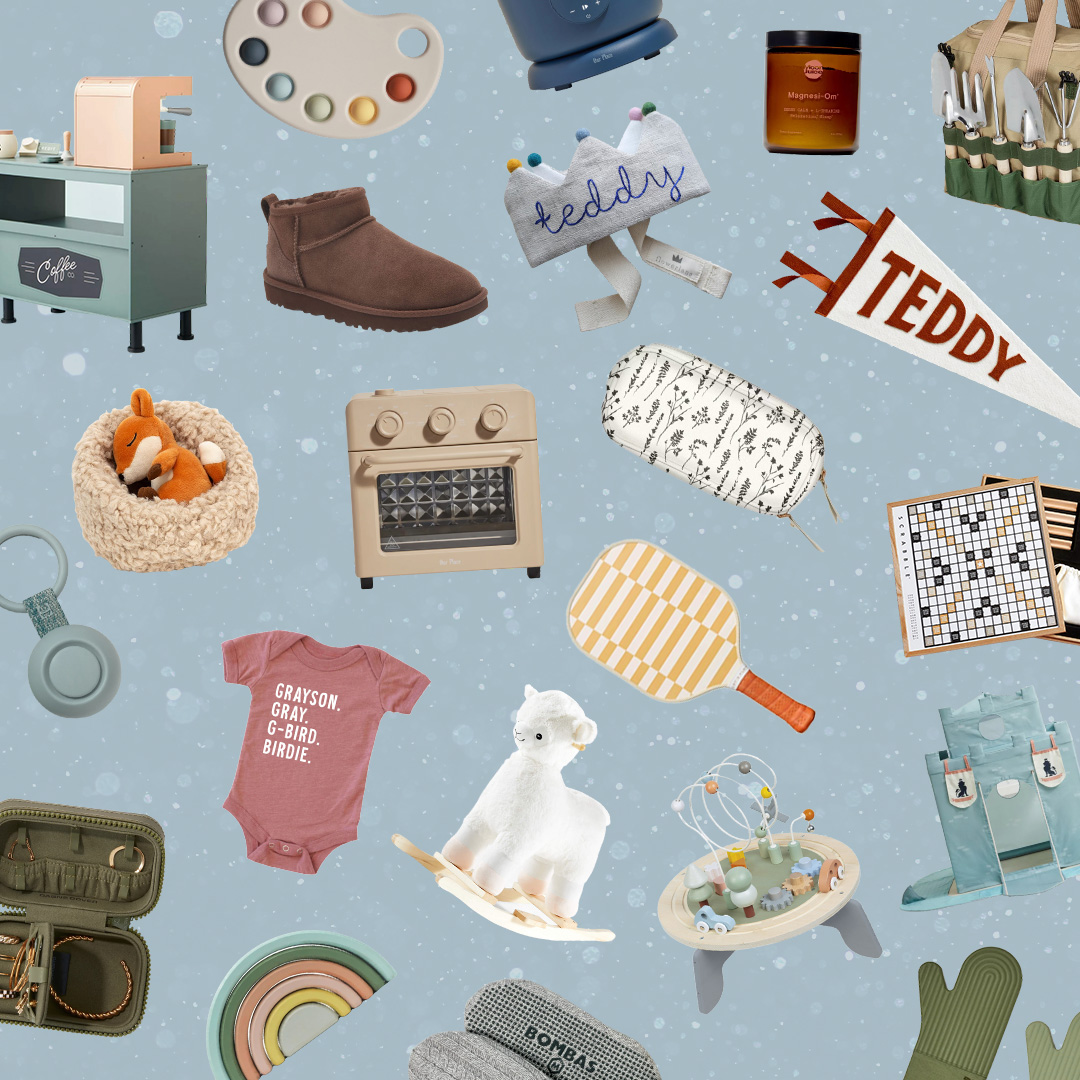 everything you need to ace holiday gifting this year 🎁
But before you can start picking out wallpaper and filling the baby's room with decor, you'll need to assess the space you're working with. If you're one of the lucky ones who has plenty of square footage, your design possibilities are wide open. On the flip side, many of us may be dealing with smaller spaces in an apartment, condo, or older home. To optimize the space, you'll want to think about your nursery furniture must-haves. The most important piece? Your baby's crib.
The room size will help determine which crib size is best. You'll also want to consider other lifestyle factors like whether you'll want it to be easily stored or moved room-to-room (many come with wheels!). For some families, it might make sense to opt for a mini crib over a full-size crib. Mini cribs are exactly what they sound like: smaller versions of standard cribs. Mini cribs tend to measure 24 inches wide by 34 inches long, while standard cribs measure around 28 inches wide by 52 inches long.
The Best Mini Cribs
We love the flexibility that mini cribs offer: Not only do they fit nicely in smaller spaces, but they're often also portable and foldable, making them great for travel or storage. Their slimmer design takes up less space in the room but still gives baby enough space to be comfortable. Many are also convertible to day beds, toddler beds, and twin beds, so they grow as your little one does—just as the best standard baby cribs do.
But as with all things in life, not all mini cribs are created equal. And with a seemingly endless amount of options, it can be difficult to pin down which is the best fit for you and your baby. That's why we've done the research for you and created a roundup of the best mini cribs based on safety, convenience, size, portability, price, and special features. Below, you'll find the best convertible options, budget-friendly picks, and mini cribs with built-in storage.