All across the nation, there are attics filled to the brim with one-note baby items. This is how I imagine it anyway, each time I walk the aisles of a baby store or peek at a mom-to-be's registry. For years, baby products have promised us a better night's sleep, smoother car ride, easier nursing session, what have you — but only for a limited time. Buy this item now, the stores seem to say, and pack it away when baby outgrows it in a few months.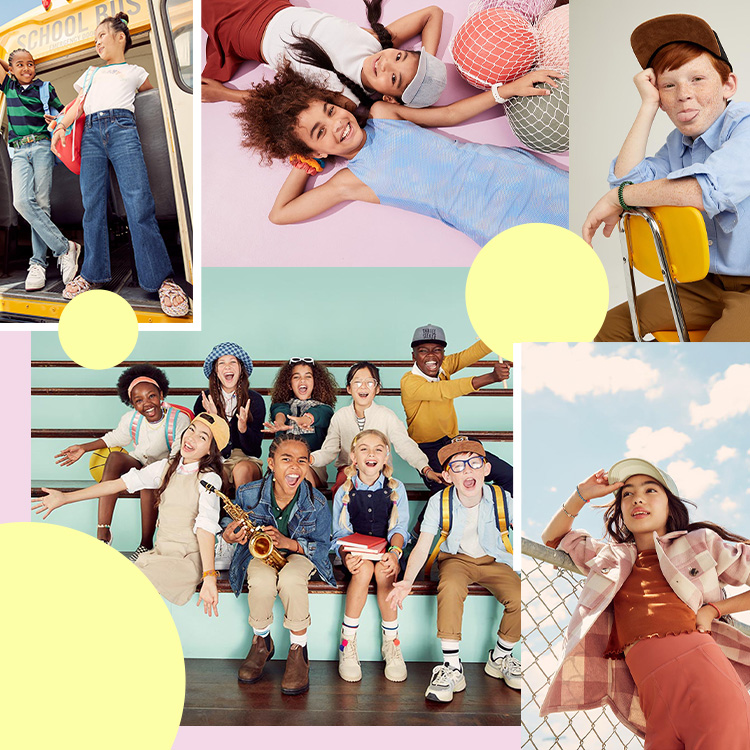 we did all the work for you—download our free printable and shop the list! 🍎✏️📚
For parents, this is bad business. Not only do we not want heaps of baby products lining every room of our homes, but we want to invest wisely in items we can use for more than one developmental stage. In the world of baby products, that scenario simply never existed. Until now.
Call it minimal, eco-conscious, or just plain smart-shopping — whatever the case, a growing trend within the baby market is toward quality items that grow with our little ones. With a modification or two, these items are versatile enough to span a childhood.
Here are six of our favorite essentials that promise to see baby from the newborn days into toddlerhood, and in some cases, beyond.
The 10-Year Car Seat
Gone are the days of forking over a couple hundred dollars each time your child has a growth spurt. The EveryStage All-in-One Convertible Car Seat will take baby from that first trip home from the hospital all the way to 10 years old. This seat allows for safe travel during infancy, an extended rear-facing ride, coverage during the forward-facing phase, and a secure fit for kids ready to ride in a belt-positioning booster. While this seat lacks the portability of an infant bucket seat, the money you save just might be worth the slight inconvenience.  
A Soother to Invest In
The Nuna Leaf lounger is a beautifully constructed chair that cradles and sways baby from side-to-side. There are no chargers, cords, or bells and whistles — just a simple promise that this gentle movement will lull your little one to sleep. Use it today for an infant and then remove the cushioning, and this chair becomes a cozy reading space for any child up to 132 pounds (yes, 132 lbs.!).
A Tub Built to Last
Forget specialized newborn tubs. They're cute, sure. And if you are short on space and set on popping your baby in the kitchen sink, then by all means buy a collapsible Puj. But if you're of the mindset that less is more, buying one tub to span your little one's childhood is truly the way to go. For that, the Naked Collapsible Infant and Toddler Bathtub is fast becoming the gold standard. Constructed from hard plastic and bendable silicone, this contraption fits inside your traditional bathtub. With one simple switch — just fold in the kickstand — this tub is safe and ready for newborns and toddlers alike. When bathtime is done, this one folds nearly flat and can hang neatly out of the way on the bathroom door.
The Adjustable High Chair
Brand new to market, the Nomi High Chair from Evo Move joins the ranks of Abiie's Beyond High Chair and Stokke's Tripp Trapp, all of which transform from newborn seats into everyday dining chairs for grown-ups. Fully adjustable and ergonomically shaped, these seats are designed to bring little ones to the table to join in the family meal. As baby grows, adjust the seat and footboard positions, then stow it away for parties or whenever you need extra seating.
One Stroller for Every Need
With more than 30 seat configurations and a weight capacity of 150 pounds, the Austlen Entourage is a true transformer. It expands and contracts on the go (read: no special tools needed), and can function as a single or double stroller — with extra space for tons of cargo. With this stroller, you can even ditch your grocery cart, opting instead to use the Entourage's removable market basket. This is one stroller that seeks to satisfy every need a new mom or dad could have.
Looking for a more wallet-friendly option? Check out the Pivot Travel System from Evenflo. While this stroller and car seat combo lacks the transforming abilities of the Entourage, the Pivot does offer some versatility at a more affordable price point. We love the Pivot for the stroller seat alone, which with one simple switch, goes from baby bassinet to standard stroller seat.
The Adaptable Baby Carrier
Living up to its name, the Adapt from Ergobaby is the only structured carrier you need for your baby-wearing days. The Adapt offers a front carry for babies as small as seven pounds without the purchase of an additional newborn insert. Parents can also carry older babies comfortably with a front, back, or hip position. This Ergobaby carrier is durable and designed for comfort — and we love that it's safe for babies at every life stage.