It's the most wonderful time of the year. And then suddenly, it's over. Cue the blues.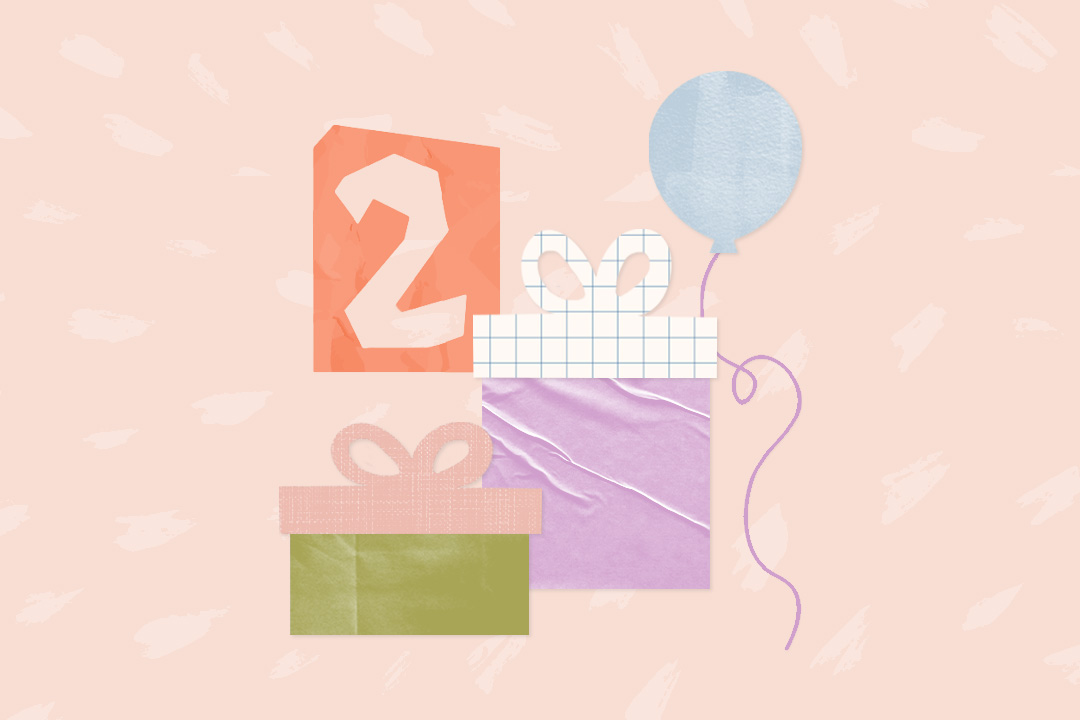 a LO in your life will love these! 🎁
Another holiday season has come and gone, and you may be feeling a hard-to-pinpoint lingering sadness after all of the seasonal excitement fades away. While these blues are completely normal, don't let yourself dwell in the gloom for too long.
For some, January feels like a rude awakening back into reality. Heading back to work, jumping back into routines, and generally coming down from the high of the holidays can feel daunting. It's all about how you approach this return to the real world and to your routine. 
Today, we're sharing six tips to keep the holiday blues at bay, jump-starting January and the new year on a positive note.
1. Sit with your feelings
As with various seasons of life, it's OK to feel what you're feeling. If you had a great holiday season and are sad that it's over, remembering how much you have to be thankful for is a great way to keep those positive vibes going. How lucky are you to have had such a great holiday season!
And if you are feeling the blues because the holiday season wasn't as cheery as you had hoped, remember that not everyone's holiday is as picture-perfect as it might appear on social media. Either way, honor your feelings, sit in the sadness for a bit, and then take the necessary steps charge forward with the new year.
2. Stay connected
One of the brightest elements of the holidays is spending time with loved ones. It may be a challenge to see long-distance family and friends during the rest of the year. Focus on how you can stay connected, even from afar.
Don't let a lot of time pass before checking in.  Even if there isn't a specific holiday or occasion to touch base, plan FaceTime dates and send a quick "thinking of you" text or email. Come up with creative ways to stay close with those that you don't get to see on a regular basis.
3. Create new traditions throughout the year
We focus a lot on family traditions in December. But what about the other 11 months? If you tore through your holiday bucket list, keep in mind that family fun doesn't need to stop just because it's January 1. Brainstorm new traditions you can celebrate each month, put it on the calendar, and get your family excited for the activities. Think a day of volunteering in January, a Valentine's baking party in February, a winter family adventure in March, and so on. 
4. Plan your next trip
December tends to be full of trips and get-togethers. It can be a bummer to look at an empty calendar for the new year with not much to look forward to. So, change this. Take this time to plan another trip.
Whether it's a road trip, flying to a new destination, or just seeing some friends a couple of hours away, start the planning process now. Even if it's not for a few months, half the fun is prepping and getting excited about future travel.
5. Appreciate the calm
Craziness around the holidays is pretty fun. Everyone is full of positive energy and holiday cheer. Parties every weekend, cookie exchanges, big family meals — all fun things. But you know what else is fun? Relaxing! If you enjoyed the busy season, now is the time to relish in the calm season.  Maybe it's not as fun having as having a holiday-themed activity every night, but downtime is necessary too. If we were as busy all year round as we are during the holidays, imagine the burnout. The quiet and calm (and hibernating) of January is important. 
6. Check in on your resolutions
Remember that list you wrote up in December? Take a look. If you're like us, your resolutions may have included some items like "live in the present," "let go of perfect," and "give yourself grace." Remember to be thankful for what you have, where you are, and what's to come. January is like a blank slate. A new year you can shape into whatever you want. Leave the holiday blues behind and jump into the new year and take on your goals.