Grocery shopping and meal prepping should not be a hassle. This is especially true if you're cooking for one. It can sometimes seem like too much effort to put together a home-cooked meal when you're dining solo, but thanks to Trader Joe's, you can make semi-homemade meals for one—it doesn't have to be complicated.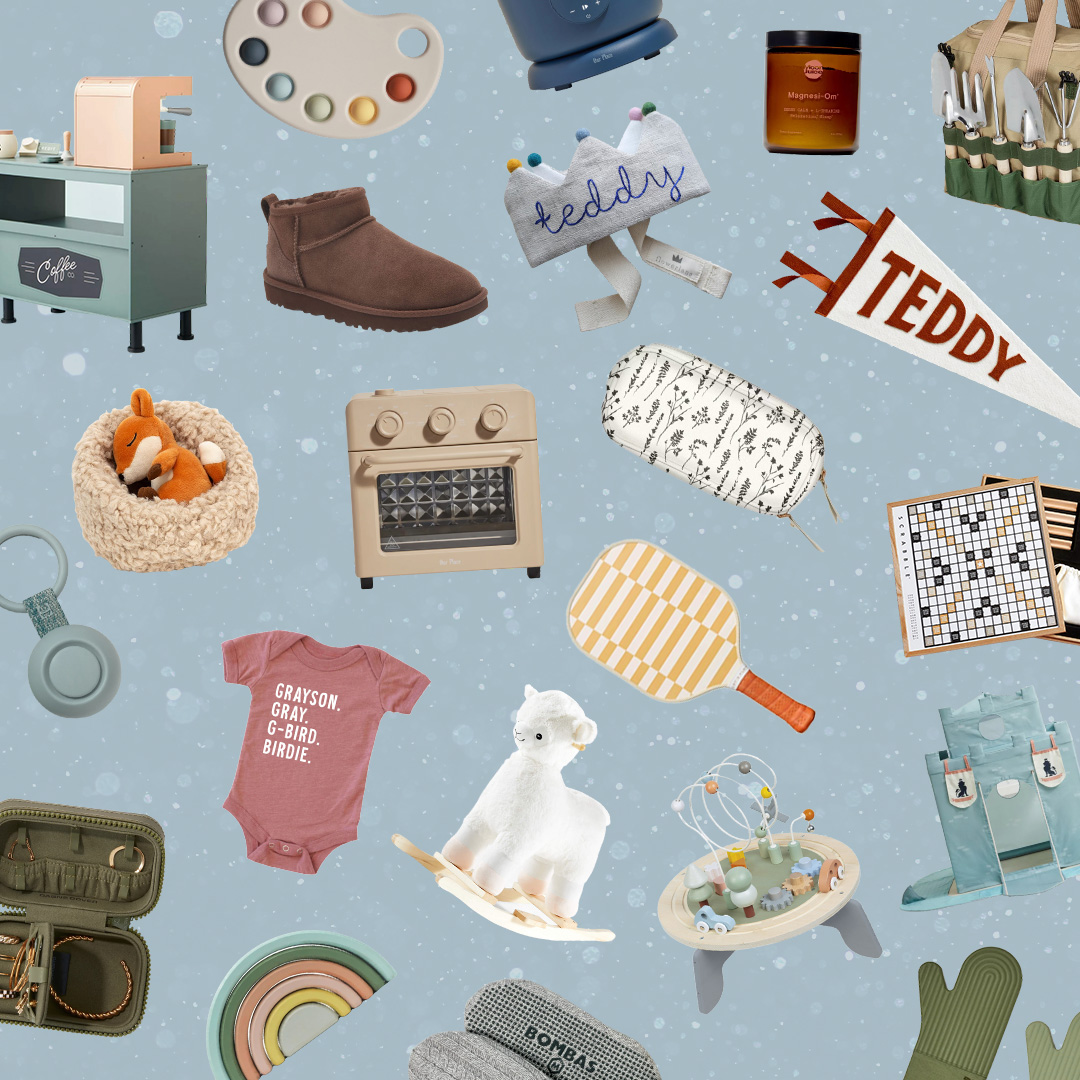 everything you need to ace holiday gifting this year 🎁
You know we love Trader Joe's for everything from healthy snacks to simple meals. We also love our pal TJ for making meal prep easy, even when it's just for us. If you're home solo on maternity leave, you're a stay-at-home mom, or you're working from home, you may be making meals for one.
I work part-time from home, and with my husband headed off to work, I was used to being alone with our daughter, whipping up meals for one. With many more people working from home now, my husband among them, I haven't been alone in months. But I still make many of my favorite meals-for-one, I just double my portions. And now since my daughter is enjoying solids, she indulges in a few bites as well.
These meals don't require a lot of work or skill, and some can even be made while juggling a toddler in one arm.
When cooking for one, consider making larger quantities so you can enjoy leftovers. It's hardly any more work upfront, but pays off and will save you plenty of time the rest of the week.
Here are nine Trader Joe's combinations that will create the perfect meal for one.
1. Healthy Tuna Wrap: Jicama Wrap + Albacore Tuna + Organic Shredded Kale
I love tuna, and with the right accessories from Trader Joe's, it's the perfect lunch to pull together in a few minutes. Drain a can of tuna and mix it with mayo, mustard, or a ripe avocado. To boost flavor, you can also add salt, pepper, and cayenne if you like a kick. Place a spoonful of tuna and a handful of lettuce in a jicama wrap. These wraps are a new find at Trader Joe's. They don't have much flavor, but they are the perfect vessel for tuna, deli meat, or as a taco shell. Two wraps have only 15 calories!
2. At-Home Indian Feast: Indian Fare Pouch + Organic Basmati Rice + Indian Style Flatbread
These little Indian Fare pouches are full of flavor and take pretty much no work to make. You can microwave it or heat it on the stove. I then serve over rice, with a side of flatbread. I sometimes make a huge portion of rice (or another grain) on Sundays to add to meals throughout the week.
To make this meal more filling and nutritious, I recommend going the stovetop route for the pouch and adding roasted vegetables, like potato, zucchini, peppers, and onions to the mix. And while the flatbread is good plain, it's even better if you brush it with olive oil, top it with spices and herbs, and bake in the oven for a couple of minutes until crisp.
3. Pasta Lunch: Cauliflower or Kale Gnocchi + Vegan Kale Cashew & Basil Pesto
If you love Trader Joe's, you probably know about this cauliflower and kale gnocchi. Everyone has their own recommendation for cooking, and no one really thinks the directions on the bag is the best way. I like to bake them on a baking sheet in the oven at around 400 degrees, basically until they brown up (somewhere around 20 minutes). Once they are ready, place in a pan and add the Vegan Kale, Cashew, and Basil Pesto sauce or a tomato sauce of your choice. Stir and cook until hot.
4. Pizza Salad: Gluten-Free Cheese Pizza + Organic Shredded Kale
One of my favorite creations is the pizza salad. It's the deliciousness of a hot pizza, topped with a crisp and refreshing salad. I like these cauliflower crusted pizzas, but they are pretty small and not that filling on their own. With a salad, it's perfect.
Cook the pizza according to the box directions. While that's cooking, prepare your salad. Usually, my salad is just a bunch of greens, but if you have other pizza-friendly toppings to add in (things that work well: fresh peppers, red onion, radish), toss those in as well. Any greens will do, but I opt for the Organic Shredded Kale. Since I love ranch dressing on pizza (if you haven't tried it yet, trust me!), I dress the kale with ranch, but you can use any dressing you like, or even just olive oil. Massage the dressing into the kale and then top your hot pizza with your salad creation.
5. Riced Cauliflower Bowl
This one requires no other work than what is described on the box. Microwave according to the directions and enjoy. Pretty basic, but it's one of my favorite almost-ready-to-eat meals that Trader Joe's offers.
6. Fish Rice Bowl: Mahi Mahi Burger + Riced Cauliflower + Organic Shredded Kale
If you'd prefer to make your own cauliflower bowl, this is a great combo. These three ingredients are the basics, and you can add whatever vegetables you happen to have in your kitchen. Cook the riced cauliflower in a pan with avocado or coconut oil. Once the rice is soft, add kale and mix until the kale softens. While you work on that you can make the burgers on a grill, in the oven, or by pan-frying them. Top your cauliflower rice and kale mixture with the burger, and if you have a sauce you like, add that on top; otherwise, a spritz of lemon or lime and a sprinkling of salt is all you need.
7. Seafood Rice Bowl: Seafood Blend + Riced Cauliflower + Organic Basmati Rice
And here's one more rice bowl for you to experiment with. If you aren't a huge fan of cauliflower rice, make your bowl half cauliflower and half regular rice. This way you get the flavor and texture of real rice with a veggie boost from the cauliflower. Make the two rices separately and mix them when done cooking.
To make the cauliflower rice, toss in a hot pan with avocado oil. To add extra flavor, sprinkle on sea salt, pepper, paprika, parsley, and cayenne pepper to taste. Cook until the cauliflower is soft. While the rice cooks, heat the seafood blend in a hot pan with avocado oil. You can add in sauces if you'd like. Once everything is ready, mix the seafood with the rices and spritz lemon on top of your final dish. It's like a (really) low-key paella.
8. Turkey Sandwich: Indian Style Flatbread + Turkey Breast + Hummus + Colby Jack Cheese
Here's a fancy sandwich recipe that you can make in a matter of seconds. Cut the flatbread in half and assemble your sandwich ingredients. Play around with different flavors and ingredients. Trader Joe's has a great selection of deli meats, hummus flavors, and different types of cheese, so there's no end to the creations you can make. This version is made was on flatbread with Oven-Roasted Turkey Breast, Chunky Olive Hummus, and Colby Jack Cheese.
9. Roll-Ups: Sliced Prosciutto + Avocado
It would be generous to call this a meal, but it's a great snack or appetizer to a larger meal. Cut the avocado into slivers, place on a piece of prosciutto and roll the prosciutto around the avocado. It's simple and quite delicious and filling since it's a nice combination of healthy fats and protein.